How to be single
on 21/06/2019
How to be ok with being single? - my friend asked me once when we went for a walk. It's not the first time I'm getting this question. Peter had been dating Julie for five years. Recently she broke up with him, and it appeared he doesn't know what to do now and how to enjoy his single life.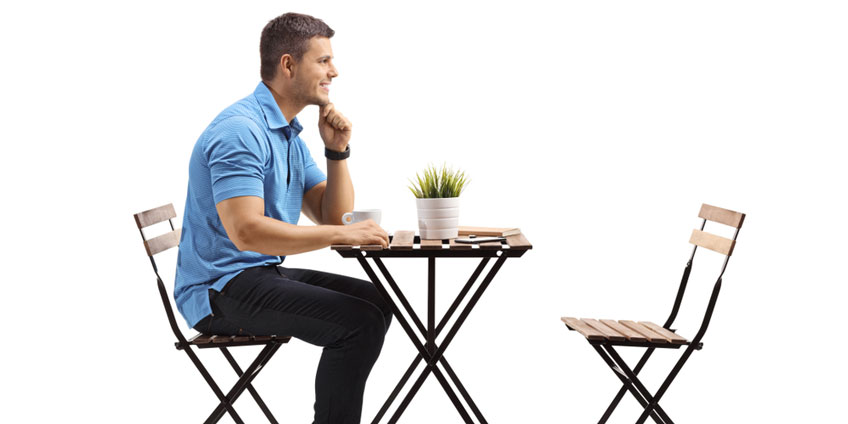 How to be single? This question usually comes right after a breakup. No wonder, being in the relationship and being single feel so different. When you date someone or even married for a long time, you devote so much time to your partner. You share your thoughts, discuss your decisions and plan your future together. Of course, you feel so confused after a breakup. You might even become overwhelmed with all the emotions and stop taking care of yourself. So, before going to the store to buy chocolate bars or another beer pack (in order to reduce your anxiety), stop for a moment and realize that this kind of behavior won't benefit you.
You see, your case isn't unique.
According to statistics, there are 109 million single people in the United States. Some people are actively seeking a new relationship, while others just enjoy being single. And they know how to do it right.
Let's see what can make you feel better and how to become a happy single!
Some people want to grieve after a breakup. One Friends episode perfectly illustrates this pattern of behavior. The one where Monica couldn't work, eat and sleep after she broke up with charming Richard. There are a lot of Monicas all over the world. Science can actually explain "the effect of the broken heart." Your body and your brain are not always connected. Especially when it comes to love that triggers a rush of dopamine and oxytocin, you might understand that breaking up is the right decision, but you might not be able to function normally due to withdrawal symptoms. According to a study, you can expect a full recovery within six months.
Now you know why you feel this way.
Single vs. Relationship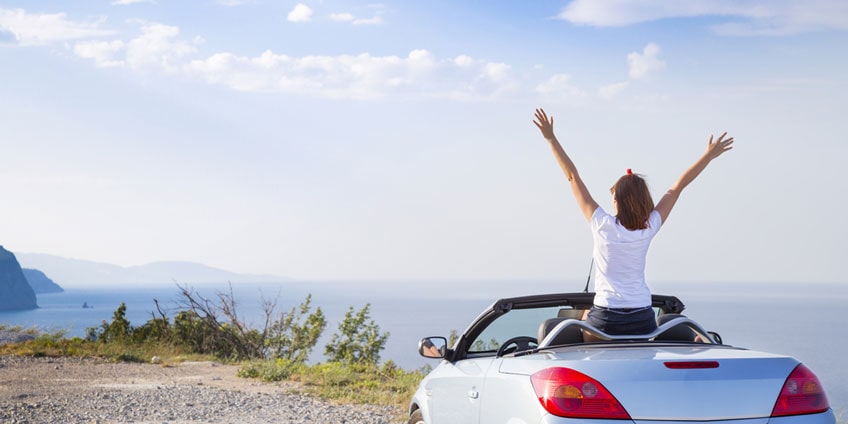 You might not feel comfortable with your single status because something is missing. So, your first assignment is to make a list of things that have changed after a breakup. You used to spend a lot of time with your ex - now it is all gone, and you feel emptiness. Make a list and try to think what you can do about it.
For example:
I used to go to the gym with my ex- Now I'll go to the swimming pool with my colleague.
We watched movies together- Now I'll go to visit my parents instead of staying at home with my laptop.
We cooked dinner together- Now I'll cook something healthy or go to the restaurant with my friends.
Once you analyze your current situation, you will know how to help yourself.
How to recover?
Your body needs hormones — the ones you had when you were in the relationship. You need dopamine, serotonin, oxytocin, and endorphins, to be precise. Sometimes people call it 'love hormones.' You can feel better once you recuperate losses. You don't have to call your ex or set up a Tinder date. You need to learn how to manage it all on your own.
Start eating healthy
Junk food is never a good choice, especially in your case. You should eat mood-boosting food. For example, dark chocolate, spinach, nuts, dry fruits, oily fish, oats, and cereals. This kind of food will keep your brain cells flexible; you will wake up more easily and be productive and energetic during the day.
Watch comedy
After a break up you start to understand the lyrics of cheesy love songs, you want to watch dramas and continue being miserable. The truth is, this kind of content makes you more depressed. There is no need to listen to "Only love can hurt like this" once again. Broken-hearted ballads won't help.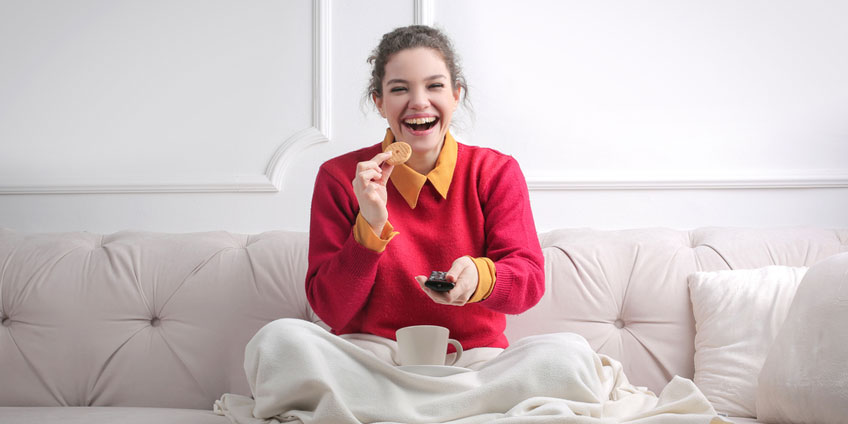 All you need right now is a comedy because it is the best medicine. Laughter is healthy. It triggers the release of endorphins. As a result, it relieves pain and decreases the level of stress. It can also improve your blood flow and help you to burn calories! According to a study, 15 minutes of laughing burn 40 calories. So, what are you watching tonight? 'Hachiko' or 'The Hangover'?
You should watch something fun and inspiring!
Here are movies about being single:
Wild, 2014
How To Be Single, 2016
The Sisterhood of The Traveling Pants, 2005
The Broken Hearts Club, 2000
Swingers, 1996
Forgetting Sarah Marshall, 2008
Waiting to Exhale, 1995
Make yourself laugh and create a new reality where everything begins.
Do sports
Physical activity should become part of your daily routine. First of all, you need to burn off the calories of the chocolate bars you ate. Yoga or jogging in the morning will help you to look better than ever. Secondly, it can provide you with an emotional lift. After a short gym session, you will feel relaxed and happy because physical exercises can stimulate brain chemicals.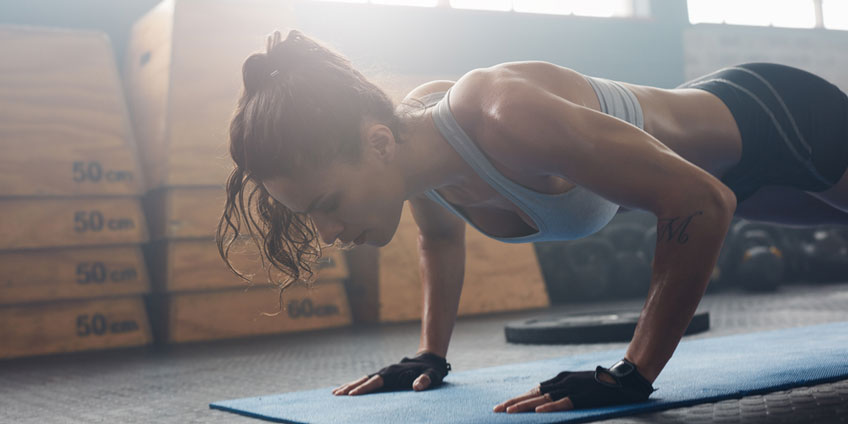 Focus on yourself
What did you want to do a long time ago? Make a bucket list. It will help you to figure out where you are going. The end of the relationship isn't the end of your life; it's time to focus on yourself and make your dreams come true — right time for traveling, jumping with a parachute and learning how to play a musical instrument.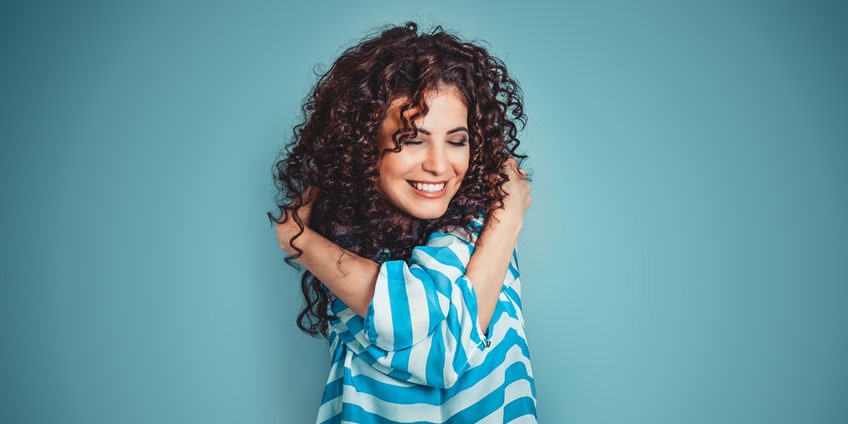 Motivate yourself
People in relationships like dedicating everything they do to their partners. Single people have other goals. They work for themselves, for their future, for their relatives and friends. You should focus on your dreams and use your drama in your favor.
Here are the best TEDx speeches for single people that can motivate you:
Power of Breakup by Onkar Kishan
The person you really need to marry by Tracy McMillan
The art of being yourself by Caroline McHugh
The privilege of a broken heart by Mara Abbott
Spend quality time with your friends and family
You can't do this alone. Being social is a great part of single life. They go out in the evening, have lunch with their parents on Sunday, travel to other cities to see their old friends. Let's be honest, you didn't have so many possibilities like that in the past. Your relationship was taking a lot of time. Now you can do anything you want.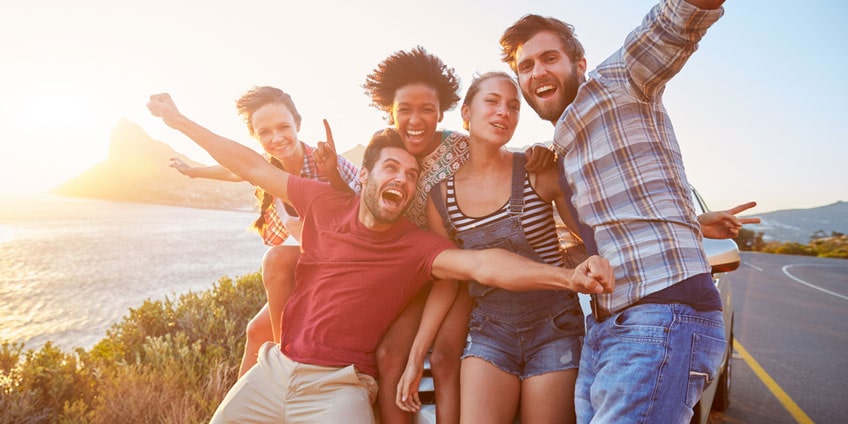 You need to understand that it is better to be alone than in the toxic relationship. You haven't discovered all the fun yet.
Being alone doesn't make you lonely. There are a lot of benefits of being single. You have all the time in the world. You can learn new things, spend time with your friends and family. You can build your career, work out. Long story short, you can become the better version of yourself. Thinking about your ex every day or trying to find another relationship won't reduce your anxiety.
Only hard work and genuine love for yourself will help you to improve your mood and lay down the foundations for the future better relationships. Enjoy being single!