How to Make Friends in University
on 11/10/2019
Are you worried about making friends when you first go to university? Are you concerned about being lonely? Are you worried that you won't fit in? If you are, this is the article for you. Today we are going to talk about university. Namely, making friends, being popular, and reinventing yourself.
It is easy to make friends when you are a child. All you have to do is to pull a girl's hair, share a toy car, or just come to a stranger. Everything happens naturally. But when you are a student at university, you start thinking of how to approach a person, what to say, how to introduce ourselves, and where to meet new people. Let the WriterCheap.com authors figure everything out.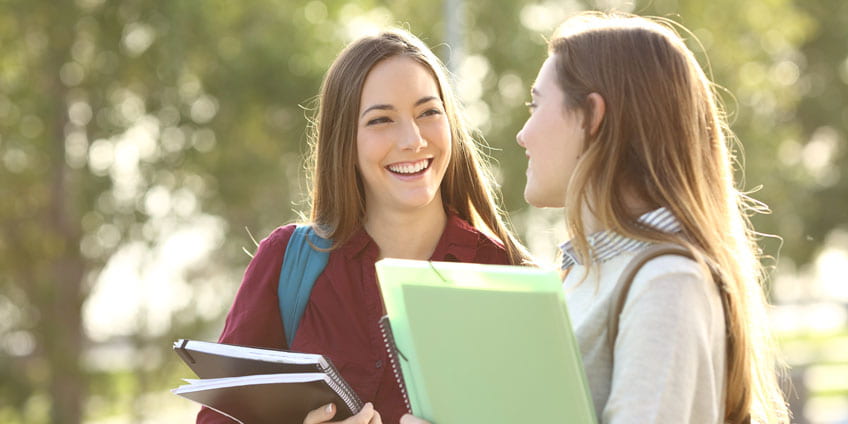 Tip #1: What to Do with Your Old Friends?
When you go to university, do not necessarily ditch all of your old friends and feel like you have to become this completely different person. Spend the summer identifying the parts of yourself and your social life which you want to improve, the parts you are not that satisfied with, and then, work towards that.
A little advice: do not focus on just one or two people. If you came into university with some BFFs from high school (it means "Best Friends Forever", in case you did not watch "Friends", which is impossible), keep them around. They know you; they love you, and it is amazing. But give each other room to grow. Because only when you grow, you become more magnetic, more charismatic, and more popular.
Tip #2: Freshers Week Events
Freshers week is one crazy big party. At the very beginning of the academic year, there are going to be loads of events, and we want you to attend as many as you can every single day. Here everybody is new, everybody is excited. So, there is no harm if you say, "Hey, my name is Lili. It is a pleasure to meet you. I live on this floor, where are you staying?" "Hey, I am going to this event, are you going there?"
Throughout freshers' week a university will hold events not only nights out but during the day as well. There will be welcome talks (and drinks), social meetings, etc. And because it is a start, everyone is so keen to make friends, so you have nothing to be afraid of.
Tip #3: Do Not Limit Yourself to Just One Group
When students go to the university, they usually latch on to one group of friends (dorm group, sorority group, theater group) and stay there for four years. It is great to have your niche, but you should cast a wide net and have friends in many different circles. Here is why.
In university, popularity is completely different than it is in high school. Why is that? In high school, everyone is aware of each other because it is a small population (like a fishbowl). So, there is one popular group, and probably, many lame groups. In university, there is a whole bunch of different ecosystems which do not necessarily interact. So, you have a lot of different social ladders to climb. It allows you to live a bunch of different lives. You can be a different person with your sorority systems, theater people, and cinema team. It helps you to maximize your university experience and potential.
It is great to be able to put on different emotional outfits and explore different sides of your personality that you did not get to in high school. Eventually, is not it the point of getting older? Is not that why you were dying to get out of your small town, open up, and see who you could be? It takes guts, but it is worth a try.
Tip #4: Talk to People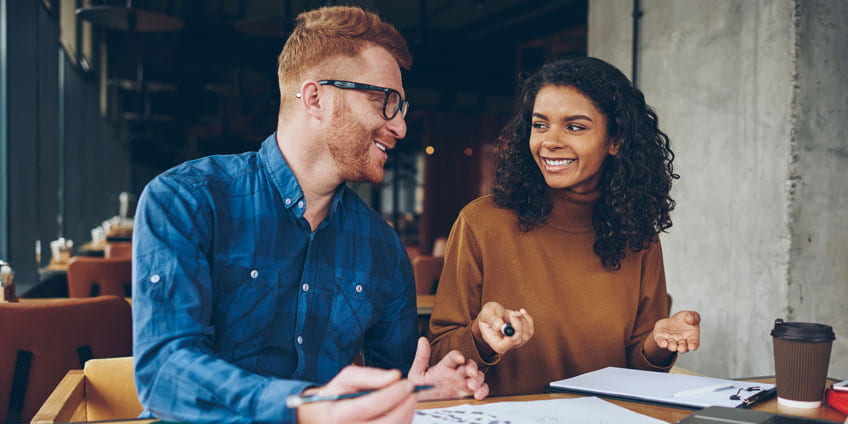 There is only one way to become close to a person, and that is talk. When you are going to the introductory lectures and even once your course has started, talk to the people around. We know it is quite hard to approach someone when you are shy, but just say "Hi". When you are in tutorials, there are only about 10 to 15 people, so get to know them. Making course mates is crucial because you can help each other out throughout university (you will appreciate the importance of networking later.)
If you turn up to a big scary lecture hall where everyone is a stranger, the chance is that you will end up sitting on the back row staring at the phone screen until the lecture begins. Well, that is the right method if you want to become an outcast. However, if your goal is to make friends in university, overcome your 5 second's fear and sit down next to someone introducing yourself.
Tip #5: Your Hobby Is Your Greatest Weapon
We would wager there are some things you can do better than others. So, it would be a crime not to take advantage of that. If you are a great skier, you will immediately find a topic to talk about with snowboarder. If you are a dancer, there is a guarantee that cheerleaders will like you.
Humans are social beings, and we need that bond with each other. So, while packing, do not forget to take Twister or pack of cards to make that bond from the very start of your studying.