How to write a blog
on 30/03/2019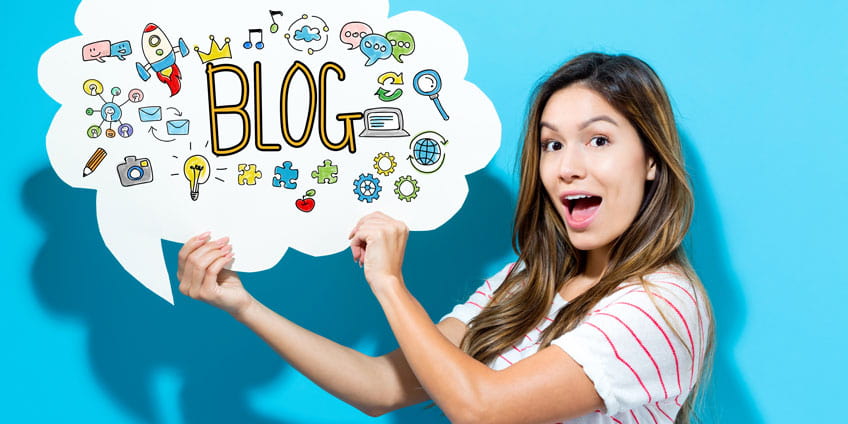 What is a blog? It is an online journal or diary, the main content of which is systematically added posts. Posts contain text, photographs, graphic elements or multimedia. Blog posts are usually short and grouped in a reverse chronological order.
Blogs began to gain popularity in 1996. In 1999, a San Francisco-based company launched Blogger.com, which was the first free blogging service.
Not only the structure of the posts but also the ease of adding them is a feature of blogs. The blog owner (blogger) needs to be identified on the web server to add a new post.
Why is writing a blog so popular pastime? There are too many reasons which could explain this phenomenon: some people are fond of sharing experiences, some are eager to tell the world how happy they are, and some just like reading interesting posts that are closed to their reality (or are not such ones).
Anyway, blogs have penetrated into our everyday life that has led to the need to write them correctly and, moreover, breathtakingly. Otherwise, nobody will be interested in reading posts. Nowadays, searches of online blog writer do not yield in popularity to online essay writer. However, such a way is far away from the correct one. A blog is a reflection of the soul that is why you cannot use the thoughts, feelings, and ideas of a stranger. And if you are afraid of starting to write a blog but have a great desire, read the below tips.
Unique Blog: Write Extraordinary
The unique and original content is a very rare thing, and the reading is constantly looking for this artifact. The Internet is full of various versions of the same texts: many people just interpret the ideas by means of synonyms and paraphrasing.
Obviously, personal experience becomes one of the most precious things: no one can tell what has happened to you without your participation. That is why people are looking for someone who can share a personal experience which is not similar to their own one. For example, if you are a traveler and have seen many countries you can write about a particular culture or habit. But it works in case if all the texts which have been already written, do not show the whole situation or do not describe the key point. Since you are sure that your text will not be the same as the words already written by dozens of users on the Internet, feel free to start a blog.
By the way, if you want to write a blog which will be very popular among various users, you need to conduct simple research.
When you choose a topic, focus on finding keywords for it. To analyze potential ideas, you can use the Google tool for keyword suggestions. Then take your topic and highlight the main request / key phrase, because you want the article to be ranked by the request that people actually use. Try to find a phrase/keyword with a sufficient number of queries (300 or more per month) and relatively low competition (30,000 or fewer pages on Google when you type your phrase in quotes).
Personal Blog: Write About Yourself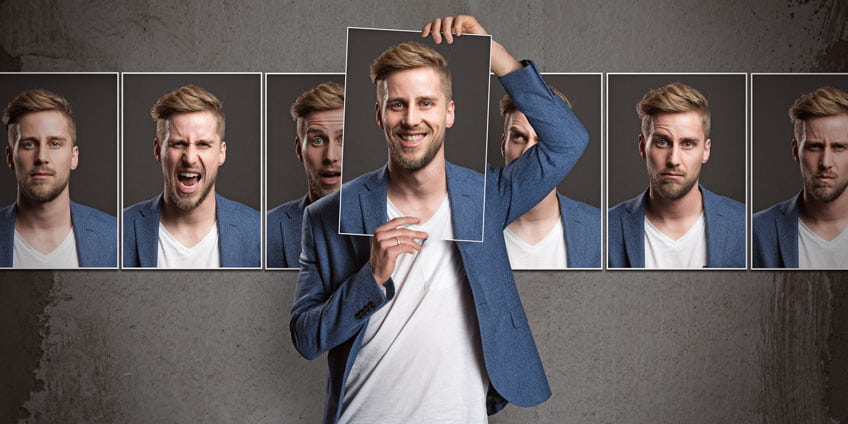 Again, a blog is the platform where you can show yourself. This is your personal Oasis, your home, your garage. Generally, it is the place where you are free to share your thoughts, write about ideas, emotions, feeling, etc. The reader of the blog expects to hear your position. Otherwise, it would be quite enough to visit some news page and read about facts or events that happen in the world. Remember that your experiences, doubts, beliefs, fears are the only source of your blog. Any fact, any statistics or report will sound brighter and will be remembered better if it is supported by a personal story.
You have to comprehend that a personal blog can perform several functions:
Promotion. By means of the blog, the author promotes himself or his products. Additionally, you have feedback – answers in the comments, etc.
Self-presentation. A man wants to tell the world about himself. You have the opportunity to share the thoughts and write about anything in the blog.
Social networking. For many people, blogging is a good opportunity to create and maintain social connections. A blog helps to communicate with people with who are difficult to get acquainted in everyday life because they live far away or have a different social status.
Self-development. Many start a blog to develop certain skills – articulating thoughts, writing texts. A blog on a specific topic stimulates the author to study the issue further in order to publish interesting content.
Memoirs. People like to leave notes about their lives, so they often start a blog to write about events, festivals travels which have impressed them very much. The main task of this blog is to save. Save all emotions and thoughts that have been accompanying them during particular events. In addition to personal impressions, you can save links, articles, images.
Blog Audience: Write to Your Readers
It is extremely important to comprehend your audience – people who are reading your posts. It will tell you about the reason why you should write a blog and show where you should move one. Do not take this advice as a call to bend: it's about groups of people who read a particular kind of articles. So to say, you will speak differently with students, teachers, politicians or doctors. Think about what materials your readers have already read. Which notions are familiar to them, and which would be better to explain? The goal to satisfy everyone is a very dangerous step because you will never find what will be interesting for everyone. Obviously, it will lead to losing the audience.
Write Without Mistakes: Literate Blog
Even if your text is the most interesting and brilliant one, some things may completely destroy this image. The reason for this is hidden in grammar rules. Here are the main problems:
Illiteracy. If there are too many mistakes it doesn't matter how amazing your blog is. Why? Because it will be impossible to understand this due to mistakes mentioned there. What is your personal attitude to the article which is full of grammar mistakes? Yes, you will think it is a fake or some gotcha journalism. We do not call for spelling and punctuation fanaticism but check your text before publishing it.
Wrong title. If your title does not match the text itself, then you have no idea of what you are writing about. Remember that your title should reflect the main idea of the text, otherwise no one will be pleased with what has been already written.
Long sentences. The longer sentence is, the higher probability is to lose the key point. That is why our recommendation is the following: write a short sentence but at the same time do not miss the key motive.
Lack of structure. The text should not remind one huge hopeless mass. In this regard, you should use blocks, chapters, paragraphs which could help you to write with some structure. By the way, we pay more attention to the visualization of any process. It means before reading an article, firstly we look at the pictures which describe it. If the visualization has attracted our attention, then we can continue reading the full version. In this regard, do not miss a chance to catch your reader.
Write a Blog and Do Not Doubt
Do not doubt that someone will put into question your right to write a blog, because it will be: there are people who always will be doubting whether you have a right to write, speak, etc. And it is normal practice. Just remember: everyone has a right to do whatever they want (if it is legal, of course). That is why do not be afraid to express your opinion and share your personal experience. After all, it is their choice to read your blog or not.
Do not doubt to indicate your name. There is no reason to avoid putting your name: it is your blog, your experience, your ideas, your feeling, Therefore, it should have your name.
Do not doubt that a blog requires too much time. It requires it in any case. But again, nobody will kill you if you publish your post 2 hours late. There is no kind of agreement with any issue. So, if you need inspiration, just wait for it! So, we are waiting for your masterpiece!