How to Pass the Exam Session Successfully?
on 26/01/2018
When exam session comes, every student dreams of passing it and having excellent grades without suffering as any top student. Is that possible to become real? Yes, it can become true, and this article is here to show you some tricks hidden behind the black curtain of great exam passing. So, what should be done?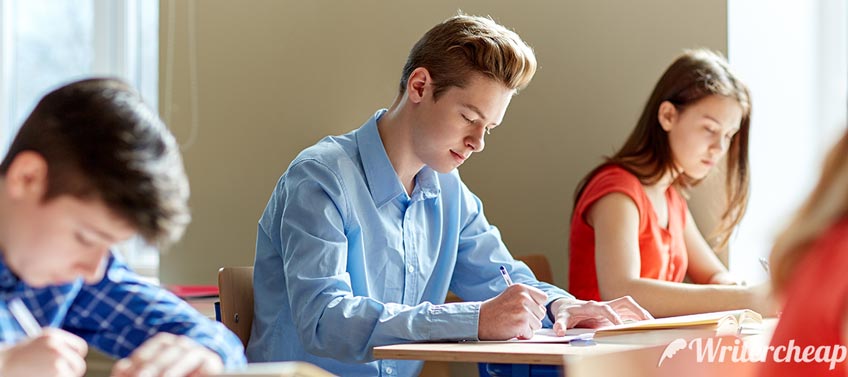 Rule 1: System
You are going to remember many things about completely different subjects. To master them all, you need to think out your own preparation system and to create a schedule of learning by days. Try not to break it for any reason. Then all the info will come to your mind on a systemized basis and you'll remember it all perfectly without the need to read the material many times in a row.
Rule 2: Rest
Never forget about resting. 7 to 8 hours of sleep, normal eating – these are required points. It is exactly sleep that will help your organism to recover totally from the exam tiredness. Additionally, the information learnt during the day gets "recorded" into a long-term memory exactly while you sleep. Do not skip resting time; it is better to learn less but rest more, if there appears such a choice.
Rule 3: No Distraction
Do not get distracted by details. Learn precise questions and prepare answers according to each of them and each exam topic. Pointless reading and trying to remember every word in a row without ant system won't give you good results, no matter how much time you spend on learning.
Rule 4: Short Notes
You can write crib sheets (though it is better not to use them), or do short notes in your copybook. That is how you can understand the data better and remember new knowledge faster. You only need to take a look at a page, and the required information appears in your mind on its own. And yes, it is better to shape these notes into graphs, schemes and tables. They help human's mind to remember new things much better.
Rule 5: Positive Attitude
In order for you to prepare for the exam well, you need to have a good mood and to be ready for the fight. And that is impossible without a positive attitude towards the preparation process. Allow yourself eating tasty sweets, listening to good music, speaking with your friends. Supply yourself with a good mood, and good marks will follow.