How to Complain About a College Professor
on 04/01/2019
Believe it or not, about 95 percent out of all the college professors are conscientious persons that go the extra mile to help students. But just like in any professional field, there are bad apples among them. Is there something you can do about it? Can just a regular student make a difference? Of course. The key factor is not to remain silent for years of college life.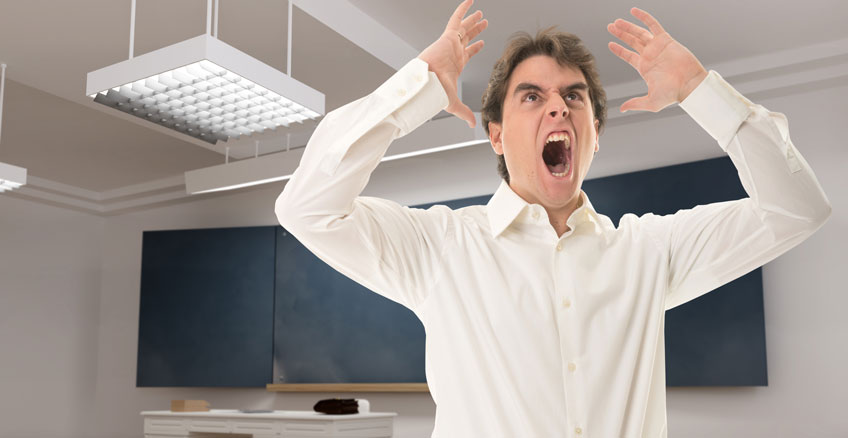 Usually, there are two types of student's complaints: grades and behavior. For example, the student is taking an online computer programming class where the professor bases 60% of the grade on the exam. Unlike any class, he expects the student to take an exam at a fixed time at 9 p.m. and submit it within an hour and a half. The professor will not accept it a second late and if the exam is not in by the time, he will simply give you a zero.
Or, for instance, the college professor offered you an opportunity to retake the test but posted this information in a fashion that nobody would receive notification of it. These are examples of a situation where you can complain about your college professor. Let's try to figure out how to complain about a college professor, what steps you should take before doing so and how to understand whether you have been mistreated by a college professor or not.
What to Do Before Complaining About a College Professor?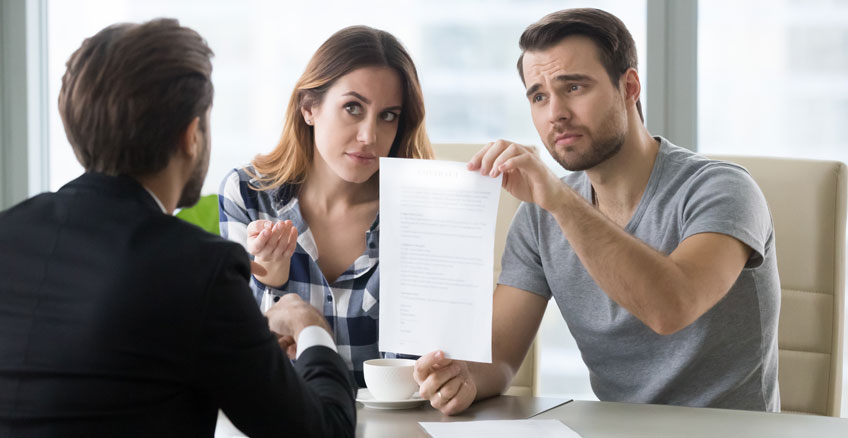 Review the College's Policy
The first thing to do is to review the college's policy on the website. Each educational institution sets guidelines on how to complain about college professors, including any information about the type of complaints and all required steps to report. If you are about to complain about your college professor, take note that the student's complaint is valid only in case of violations of college code by the professor.
So, make sure that your issue falls under the complaint process before complaining. For instance, if you just do not agree with the professor's teaching methods, think the class is too hard to pass, or feel that the college professor is a tough grader, the educational institution will not likely follow up on your complaint. The thing is that it is based only on the subjective opinion of yours. In this case, it is better to use cheap essay writing websites. But the previous example of the exam at 9 p.m. offers some valid reasons to complain about a college professor. So, is it a good solution to report such case? What should you do in this case?
Talk One-on-One with the Professor
I would highly recommend you to try an informal resolution which means meeting directly with the college professor before complaining. Like in the example, the first step in contesting your grade is to communicate with the professor. Politely explain why you are not happy with the situation. It seems like there was an uncertain deadline and you could present your evidence of this.
If he does not even respond to your email, send a follow-up email or try to contact him in person. Find out whether other students had this trouble contacting him. 9 p.m. seems late but the professor might try to pick a time that works for everyone. If the professor is unwilling to communicate about the uncertain deadline, then you would speak to the academic advisor or the department head and complain about your college professor in a formal way.
Steps to Take to Complain About a College Student
Here is a clear guide for you on what to do in case you are not satisfied with the college professor or his/her opinion and want to complain.
Step 1: Informal Complaint Process
If you want to complain about a college professor, the first thing to do is talk to that person privately and without a lot of emotions. A lot of times we have conflicts because of perception – the perception of being rude, the perception of someone being angry. So, what you have to do is really address and say "I am not sure if you are aware of this, but the other day I felt that you were raising your voice at me." The key thing is to say it to a college professor so he or she can then respond.
Oftentimes, people are upset or angry with the college professor who does not even know about this and you have not given the person an opportunity to explain. So, you are reacting based on your own interpretation of the event not hearing from the other person. That is why quite often when the college professor gets in the conversation, the matter is resolved.
If that does not work or maybe you just do not feel comfortable talking to the college professor, you can go ahead and move to the step two.
Step 2: Speak with the Department Chair or Office Director
Department Chairs are linked to faculty members. Usually, on the website page, you can find the first line administrators, so all you need to do is to visit the college official page and see the list of faculty staff or supervisors you can talk to.
If for some reasons you are still having trouble, you can always talk to the Department Chairman or advisor. Oftentimes the supervisor will invite the college professor in the room and you two will mediate and work it out.
As you may have deduced, the step one and two describe the informal process of complaint. If these steps do not work, you can move on to a formal complaint process. But you should never just jump to complain about a college professor in a formal way if you have not even attempted to resolve the issue in a diplomatic way. To complain in a formal way means the student is putting things in writing and following it at the institution which is going to launch and investigate a complaint.
Step 3: File a Formal Complaint
Write or select concern complaint or incident, your relationship to the institution (student, faculty, staff, community member, administrator, etc.). Then, you can tell specifically about the incident. When did it happen, where was the location, who was involved, whether there were any witnesses of the situation. If you have any evidence of whatever the situation is, you can upload it. The student also needs to write what resolution he or she is seeking. In other words, what would you like the college to do?
After you submit a complaint, it comes to the dean's desk and then a committee is formed and the college starts to investigate the student's complaint and decide whether there are good reasons to complain about this college professor. After the Dean has a chance to review it, a Dean's resolution should be issued. It is a letter that will outline the resolution for a student. Once the Dean's resolution is issued, the matter is resolved. Unless one thing happens.
Step 4: File a Grievance
It is quite a rare occurrence, but if you disagree with the result, you can challenge the Dean's resolution and file an actual grievance. Remember, you can only file a grievance only if the Dean's resolution has been issued to you in the written form.
One other thing I want to bring up is this. What if you notice harassment and retaliation at your college? If you are going to complain about harassment and retaliation which are viewed as highly serious ones, you can skip step one or step two and file a formal complaint immediately. But I want to mention step two is something you should feel relatively comfortable with. It is reporting the offense. Please, before reporting harassment and retaliation claims, make sure you read the definitions of what it is. What should you do if you are not sure whether it falls under harassment or retaliation or not? Just file it as a regular complaint.
Be aware of your rights and let the others know you are aware.