How to Write a Term Paper Proposal
on 27/09/2019
 A term paper proposal is a serious assignment which students wish to write correctly from the first try. But is it possible? Professional writers say, "Yes…"
…if you keep up with some recommendations.
Term Paper Proposal: Writing Demands & Main Points
Various faculties may have various demands about how to write a term paper proposal. It refers to their deadlines (as a rule, it's the junior year end or senior year beginning) as well as length (normally one to two pages). Finding out the special features of your particular term paper proposal is possible through the dialogue with the administrator of your department.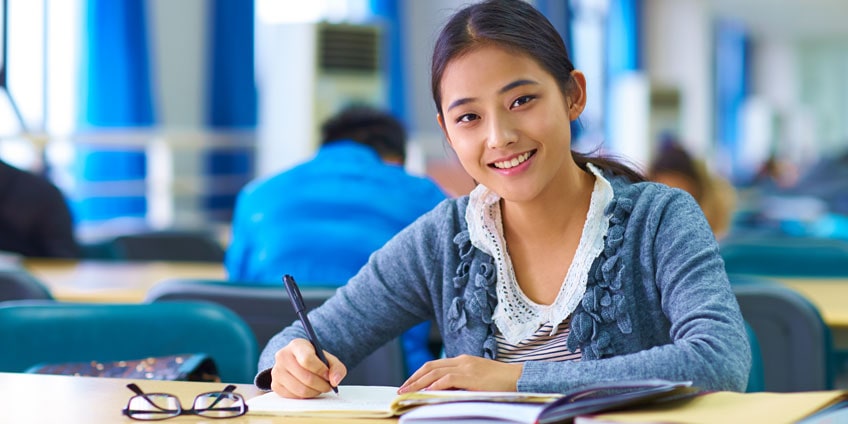 Before visiting official cabinets, students can also check the official website of their departments. It is critical to reveal administrative features for you. Nevertheless, these details don't have many things in common with intellectual issues we're about to discuss below.
These Are Key Points to Write
No matter what partial department demands are, all the proposals should mention specific keywords marking the student's intentions. Here are the questions every term paper proposal needs to answer in a concise and clear manner:
What is the main topic?
Why does it matter?
What is the planned analysis approach?
Term paper proposals are there for you to state the topic, reasons why it is crucial to your scientific or professional field, and your analytical plans. The point is to write a term paper proposal briefly enough and avoid vagueness at the same time.
Things Not to Write
There is no need to answer the hard questions posed. That's the content of your main work. Term paper proposals have another purpose. The possibility to explain the main issues right in the proposal means the answer itself is probably wrong. Try asking more difficult questions.
Professional Recommendation: While writing a term paper proposal, the thing is to outline its topic, importance, and original studying approach. Stating one to two main questions here is fine. But save your answers to write in work itself.
How to Do That?
One of the possible choices to show the importance of the chosen theme is to mention ongoing discussions around it. Saying how top scientists treat the topic is good as well.
What are the leading theoretical or practical discussions? What's the point of their debate? In case the topic is not too famous, try explaining the reasons for it to get more attention.
Why is it wrong to simply ignore the theme? In particular fields, such as educational policy, environmental regulation, or medical ethics, the student can additionally try underscoring the practical meaning of the subject. Is it relevant and affecting numerous people? Maybe it affects some of them intensively. In that case, it can also be worth attention.
After the critical question is identified and clearly shaped, it is time to show your examination methods. Again, do not try to answer the main question at once. Here, in a term paper proposal, you write about your intentions, things you are going to do to find answers. The point is to prove your investigation to be manageable and potentially able to get correct answers or solutions. Your wish may be to show your approach through analyzing some things preliminary in a short piece of text. One to two paragraphs will be enough. 
In the case of studying social sciences, it is good to say about the information sources and data used in the term paper. Is there an intention to go in with case studies, public databases, original documents, interviews, or to mix some methods? Does your research have a quantitative or a more qualitative shape?
Additional Things to Mention
Usually, term paper proposals do not include a student's academic achievements, background or particularly featured skills. The other case is when they'll affect the intended research process.
For example, there is no need for a student to mention specialized courses or statistics taken. On the other hand, saying about the data analysis techniques you are going to use is fine.
In case your topic is WWII in the Eastern Front, mentioning that the research relies on some crucial Soviet documents in the original Russian is excellent. In case nobody translated your sources before, say about that obligatory. That feature turns your term paper into a new and innovative exemplar of academic writing. 
Be sure you avoid showing off while mentioning the points above. Only say what the studied subject and the way you chose to research it is.
Revising a Term Paper Proposal
Students frequently treat the term paper proposal approval by an adviser or professor as a formality. You know, another tedious requirement from college officials. But in reality, a professional revision can be a useful point for students. Even if there was no explicit requirement to complete a proposal, it is still worth putting efforts. That'll be the beginning of your research.
Additionally, the revision value comes from the possibility to confirm the intelligence of the main questions and explain the chosen ways of studying them. Only some departments demand revisions. Nevertheless, it is worth to become sure the writing is relevant and wanted.
After you write a proposal draft, discuss it with a professor and revise it according to the faculty demands and comments, you can find out many new things. Efforts put to explain the term paper in writing will also improve your understanding of the topic. The faculty discussion is another aid here. Your supervisors can give critical clarifications and recommendations you might require to write the main work.
So, in case you have enough time till the deadline, try asking your adviser for some analysis and assistance. Do not just let them approve and sign the term paper proposal at the very last moment.
Look for meeting them, discuss the first proposal draft you write, and of course use suggestions to revise the text after. Before you start to write more concentrated research, meet the supervisor once more to have another discussion of the draft. These corrections will show you the correct way of writing the main paper.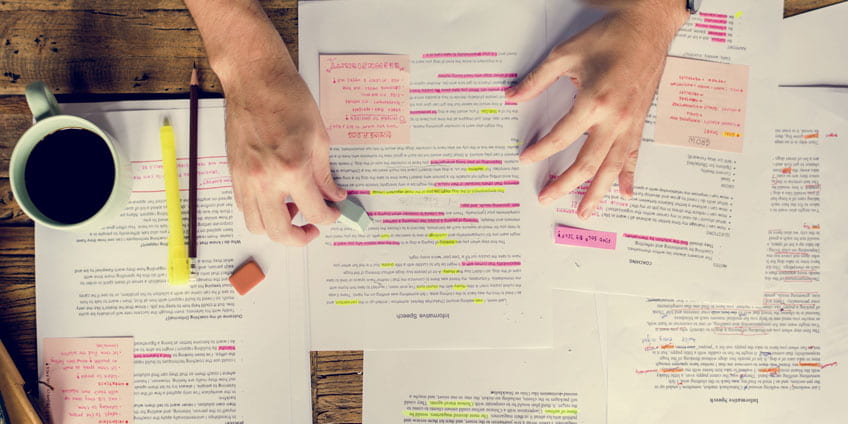 To Conclude
Actually, the time spent on revisions is an excellent possibility to think over the whole text planned and the approaches you intend to use in researching. The revised version of the term paper proposal should show you much more solid positions to begin the main research. It is the exact reason for revisions to be standard for a lot of more serious academic papers and their elements (dissertation proposals, for instance).
When you treat the proposal seriously, you do a lot more than just putting another bird in a bureaucratic list of ridiculous demands. It is your chance to improve the whole of academic writing as a result. Do not ignore it.