80 Persuasive Speech Topics for College Students
on 28/08/2018
College students often get confused when receiving a task to write a persuasive speech on a chosen topic. It seems to be easy: just choose any topic you want. There are numerous interesting issues to discuss and millions of possible viewpoints worth attention. But sometimes the variety of choices becomes the main problem.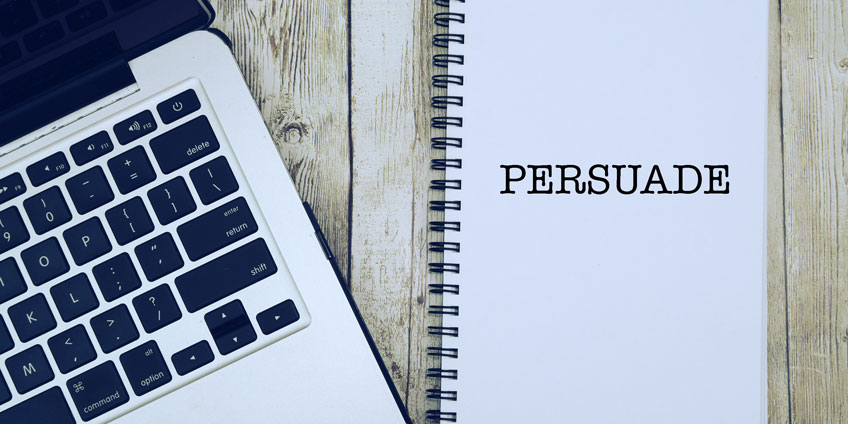 If you feel lost in the labyrinth of topics or have a problem even coming up with the issue you want to discuss, then the list of topics presented by our expert speech writers will be really helpful to you. We decided to create a list of 80 persuasive speech topics for college students and divided them into 10 popular topic categories. Additionally, we included some recommendations in regards to the persuasive speech preparation.
Intro: What Is a Persuasive Speech?
A persuasive speech is a kind of speech aiming to convince the audience, to persuade the listeners and make them accept the author's point of view. Naturally, persuasive speeches aim to check students' abilities to analyze certain topics critically, to compare the pros and cons of different viewpoints. In a persuasive speech, a speaker should support arguments which prove their point as well as anticipate and deny the strongest counterarguments. This makes a persuasive speech complete and actually convincing.
Creating a good persuasive speech on any topic requires skill and talent. One can gain them both through careful preparation. A thought-out plan and a well-crafted analysis of the audience and the existing arguments will help you succeed.
Persuasive Speech Analysis: The Audience
To persuade someone, you need to know who to persuade. Who are your listeners? How much do they know about your persuasive speech topic? Which viewpoint are they likely to support in their majority? Does the opinion you try to prove correlate with the allegedly dominating viewpoint? Or, maybe, it is unpopular among your listeners?
These and many other questions are important because you will be able to build up your persuasive speech strategy based on answers.
Persuasive Speech Analysis: Arguments
To write a good persuasive speech, you need to provide a serious analysis of the arguments which you can use to support your viewpoint. There are three different types of arguments:
Ethos. Arguments of this kind appeal to the listeners' ethic or moral values and norms. Here is an example: "Water recycling is important. We can't just waste a limited freshwater resource because it will pose a danger to the future generations of humans."
Pathos. These appeal to the emotions of your audience. Take a look at this sentence: "Have you ever thought about thousands of animals losing their source of pure water because of our industrial pursuits? If we use more recycled water, we will be able to save the diversity of our nature."
Logos. These arguments are directed towards the logic and intellect of your listeners: "It's a known fact that there is a limited amount of freshwater on the planet. If we recycle industrial wastewaters, we will save a lot of resources in the future."
It is possible to rely on any kind or combine them as well.
Here is an important tip for the speech: when analyzing counterarguments and coming up with your own, make arguments match each other. This means, you shouldn't cover a logical counterargument with an emotional statement. Otherwise, you will lose the audience's trust pretty fast.
List of Persuasive Speech Topics for College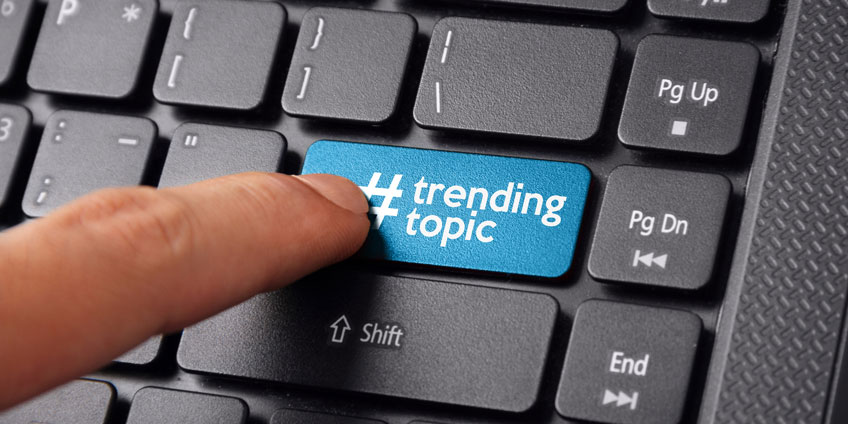 Ok, enough with theory. Here are 10 relevant categories of interesting persuasive speech topics for college students. Check them all and choose the topic you like the most.
#1: Internet
Internet Anonymity Has to Be Preserved.
Anonymous Internet Is a Threat to the Modern World.
Internet Is the Greatest Invention of XX Century.
Social Media Services Are Useful for Everyone.
Social Networks Can Harm Children and Teens.
Should Governments Control the Internet?  
Will Remote Internet Jobs Make Traditional Offices Disappear?
Does Internet Hurt Live Communication Between People?
#2: Society & Politics
Why Racism Is Bad
How Can Students Struggle Against School Bullying?
Is Democracy Real in Our Times?
Can Totalitarian Countries Be Stronger than Democratic Ones?
Democracy Is the Best Social and State System.
Big Countries Have to Be Aggressive.
Modern Society Is in Decline.
Moral Values Don't Mean Much in the Modern World.
#3: Sports
Sport Is the Best Way to Live Healthy.
Modern Professional Sports Became Shows, not Competitions: Do You Agree?
Cybersports Are Equal to Traditional Sports.
Olympic Games Play an Important Role in International Relationships.
Professional Sport is Far from Being Healthy.
The World Soccer Championship 2018 in Russia Had a Positive Impact on Cultural Exchange Process.
University Sport Clubs Influence Students Negatively.
Sport Can't Be Mixed with Politics.
#4: Nature
Fresh Water Pollution Is a Slow Suicide.
Fresh Water Sources Are Even More Important than Oil.
Should Humans Stop Hunting Wild Animals?
Industry vs Ecology: Humans Need to Optimize Their Plants.
Urbanization: Is It Dangerous?
Species Extinction: Can We Treat It as Evolution?
Are Human Beings the Masters of Nature or the Part of It?
Nature Can Live Without Humans. Can We Live Without It?
#5: Energy
Oil Economy Is a Threat to All Mankind.
Do We Need to Introduce Alternative Energy Sources?
Running Out of Oil Isn't Critical.
Solar Energy Is What Brings Us to the Future.
Wind and Geothermal Energy Have to Be Developed.
Energy Needs Must Not Harm Environment.
Oil Leaks as an Energy Danger.
What Is the Most Prospective Energy Source?
#6: Conflicts
Wars Are the Worst Way to Solve Conflicts.
Racial and Ethnical Conflicts Are the Most Cruel.
Can War Be the Only Solution to a Conflict?
Can Personal Conflicts Provoke Wars?
Sometimes War Is a Necessity.
Is War on Terrorism an Effective Solution?
Positive Effects of World War Two.
Is There a Possibility of a Nuclear War Nowadays?
#7: Science
Scientific Development Pushes Society Forward.
What Should Science Strive for: Cooperation or Competition?
Nuclear Energy: The Greatest Invention or the Deadliest Threat?
Can Science Come to Terms with Religion?
Advanced Science Is Indistinguishable from Magic.
Scientific Achievements Are Measures of the Country's Development.
Latest Scientific Inventions Must Not Be Used by Armies.
What Is the Worst Scientific Invention in History?
#8: Sci-Fi
Should People Fear Space Invaders?
Does Life on Other Planets Exist?
Space Colonization Is Dangerous.
Humans Are Bound to Leave the Earth Some Day.
What Impression Would Our Civilization Make on Aliens?
If Aliens Exist, Are They Similar to Us?
Fermi Paradox: Is It True?
Zoo Hypothesis: Pros and Cons.
#9: Human
Human Life Is Basically Meaningless.
Evolutionists vs Creationists: Who Is Right?
Should Every Human Leave a Legacy for Descendants?
Can Humans Be Aliens on the Earth?
Individualism vs Collectivism: Which Social Model Is Right?
Globalization: Is It Good for People?
Which Character Features Are the Most Valuable for Modern Humans?
What Is the Goal of Humanity?
#10: Technologies
Artificial Intelligence Development Is a Leap Forward in Science.
AI Is a Threat for Humanity.
VR Technologies Push Us Away from the Real World.
Genetics Is the Future of Human Medicine.
Augmented Reality: Good or Bad?
Can AI Replace Humans Totally?
Will Robots Take Our Jobs Away?
Can Technological Development Harm Humans?
This is our list of 80 good persuasive speech topics for college students. They should be enough for you to choose the topic which is the most suitable, or to come up with your own persuasive speech topic.
Make your arguments strong and prove your viewpoints. May your voice be loud and your will be strong.