5 Things You Should Know Before Writing a Dissertation
on 07/09/2018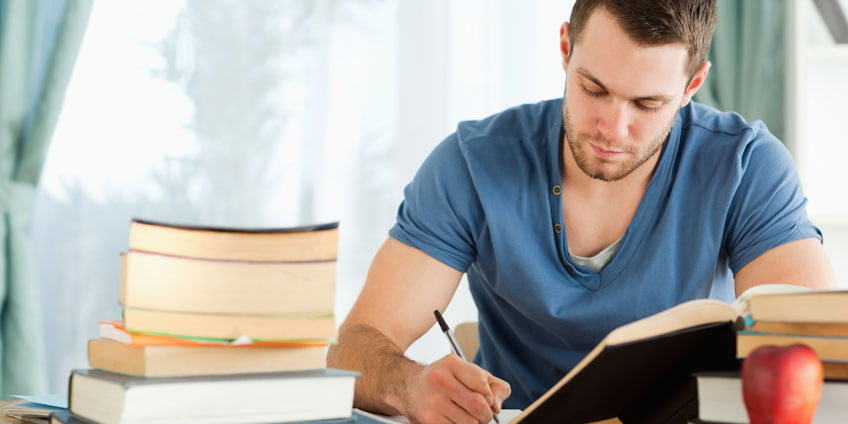 The world of research is very tricky nowadays. It can seem that all discoveries have already been made, literary works analyzed and controversial points discussed. There is only the outer space left for exploration, so to speak. Nevertheless, writing dissertations is still required to get a degree and finally put the icing on the cake of your sleepless cycle of the never-ending studying. 'But wait, isn't there a dissertation to write?' It's exactly what keeps us up at night, and to help you understand the whole process of writing a dissertation, we have outlined five most useful tips in this article.
Writing a Dissertation with the Help of Professional Writers
They say that before fighting your enemy, you need to know your enemy. But perhaps, somebody has already defeated it? As for writing scientific papers, there are dissertation writers who have perfected their craft to such an extent that they cope with these tedious tasks in no time. Conducting your own research may seem quite alluring, but if you doubt your wish to spend endless days stuck in front of a computer screen, at least consider the option of handing the task to the real professionals.
Venture There on Your Own
Ralph Waldo Emerson's quote is extremely encouraging for all those who, albeit it is difficult and time-consuming, dare not only face the great wall of writing required for a dissertation paper, but take it by the horns. The key is being persistent here. As you may have already guessed, the process is not always going to light up your eyes with enthusiasm, so be ready to yawn. A lot. Now that you're encouraged, motivated and warned, it's time to learn how to crack this tough dissertation nut, isn't it?
The Topic of the Dissertation
A dissertation paper should not be done just for the sake of getting your diploma. If you prefer enjoying the process instead of suffering through it, choose a topic which really interests you. Look at the recommendations below to make it easier.
To start writing a dissertation, you need a specific and original topic. Do not rush to take the first few which seem to be really simple. As the saying goes, "Beware of the Greeks bearing gifts". The modern cunning Odyssey is the Internet. But chances are, there's already lots of information about the subject. If you are not going to discover anything new, the whole process of writing a dissertation will be fruitless for both you and your graduate advisors.
The opposite of a generalized theme is a specific one. Specific topics result in the people's desire to go deeper and fill the blank spaces with new discoveries. Or, on the contrary, they start contradicting the traditional values.
For example, T. Colin Campbell, in his "China Study", refuted the overestimated importance of protein in people's diet. Initially, he wanted to know why the rich, who live in abundance, still fall victims of cancer. The number of experiments led him to believe that the excessive amount of protein was a leading cause, and not just any protein, but specifically ones that come from red meat consumption. The whole system of beliefs about a healthy diet turned out to be false. Can you believe it? The research, no wonder, caused uproar in the scientific community.
Of course, the aforementioned example is a major study which took many years and lots of effort, but the key here is that Campbell started from the specific question. And whether or not these results are shocking to the majority of population, details will always interest people. Just make sure the question you are going to study somehow relates to the latest research on the topic and influences the overall body of knowledge on a subject. If you have a hard time trying to come up with ideas, take a look at the dissertation topics of the previous years, take a look at the media and single out some burning issues in your field.
And one more thing, look for resources before making your final decision. There should be just enough information for you to overview and make references.
Dissertation Structure and Layout
As we're dealing with education, certain requirements have to be met. Usually, you can find how to keep up with the generally acknowledged dissertation style and layout on the university website. For instance, Brown University supplies their students with the online list of requirements as well as with the details regarding the stages of a Master's dissertation writing. If you do not have such information, find it on your own either by consulting the web or your graduate advisor.
Be especially attentive to the types of sources and the way they are allowed to be used, the appropriate methods of analysis and research, the number of words, and the structure required. In general, every dissertation consists of the introduction, the body and the conclusions/results.
Additionally, educational institutions may modify some aspects, but the common ones stay the same. These are the title and information pages, preface, acknowledgements, summary, contents, lists of figures and abbreviations, glossary, introduction, literature overview, research design and results, discussion, afterword, references and appendices.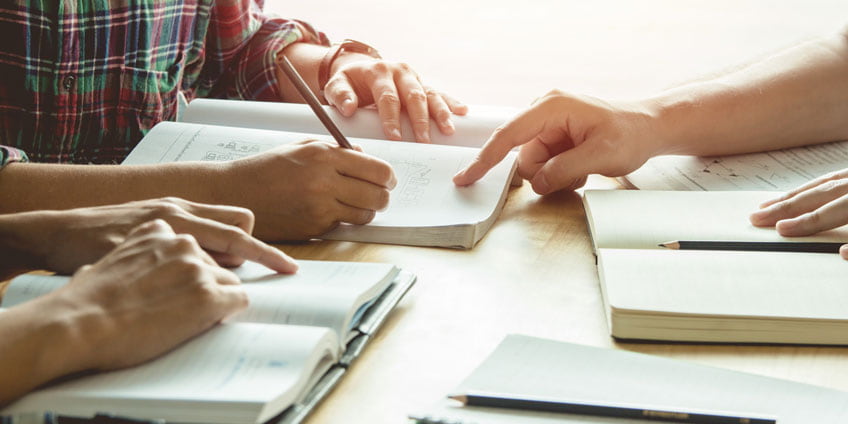 Thus, don't forget to check all the details before you start writing your dissertation, so that you are not forced to rewrite large swaths of text. It can be quite devastating to personal morale.
Planning and Time-Management
Now that you know what and how you're going to write, it's time to create a schedule. Do recognize the power of planning: when completing such a big and demanding project, self-organization is indispensable. Writing a dissertation is a combination of creativity and scientific methods, so you may justify yourself with the phrase "I'm not inspired to write today." However, you're going to end in an even more serious predicament if you don't start writing right away.
But first of all, check the deadline. Remember this date, tick it in the calendar. Count the days you have left. Then, having estimated the amount of time you have, divide it between the research and writing itself. Once you come to the writing stage, it's a good idea to set a goal for completing a certain number of pages every day no matter what. You may edit your paper afterwards, but you need to have the whole process outlined. Just be persistent and consistent. Keeping at it really goes a long way. Slow and steady wins the race after all.
Time-management is also immensely important. No doubt, you don't want to stay in your room all day long and stress because of all the workload left to do. The only solution is to use your time efficiently. When writing your dissertation, put away all the things that may distract you. Make social media apps a taboo for a few hours, and yes, close that Facebook page! To be more conscious about both the time you spend writing and reading something irrelevant, download a time tracker. And remember, you can totally manage the task if you believe in yourself.
Approach Your Supervisor
Luckily, you are not completely alone in the sea of numbers, pages and text fonts. Your supervisor is there to help with whichever question you may have. The best advice is to approach him or her from the very beginning. As the professors have lots of experience, they can definitely discern a topic which is worth writing about and redirect you in case you have chosen something that suits neither the current situation in your field nor your research opportunities. Besides, they may recommend you how to organize your dissertation better, what to add or remove, etc.
Critical Thinking
The last thing you need to know is how to think (don't be offended). You see, the world of knowledge requires a critical approach to any issue, as nothing is deemed to be 100% true. The basic elements of critical thinking are knowledge, understanding and application. But a fuller list also includes analysis, evaluation, and creating.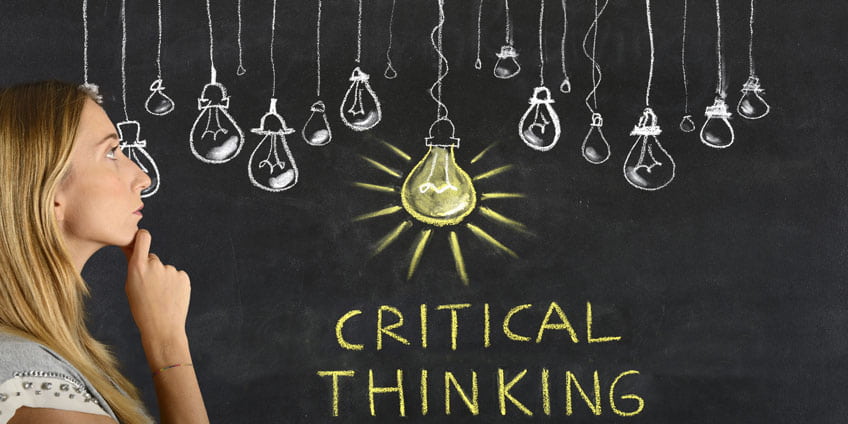 Research is, on its own, a conversation. One needs to come up with questions and answers to them, re-evaluate oneself and perceive all the academic truths critically. Ask yourself:
What do I already know?
How do I understand it?
How can I apply my knowledge?
What do I need to improve?
How would I assess my own work?
What would I change?
At the end of your critical self-analysis, you will be impressed with how simple writing a dissertation may be when you know how to move step by step and use your practical skills.
Conclusions
Finally, there is one phrase we would like you to know. Earl Nightingale once defined a quite controversial notion in such a way it's impossible to forget:" Success is the progressive realization of a worthy ideal."
If writing a dissertation is a worthy goal, then you're going to reach it by being consistent. In fact, every step you take is bound to be successful. Once you choose a topic, you're successful, once you learn the structure, you're successful. See? It's not so scary anymore.
To sum up, we sincerely wish you good luck in writing your dissertation, and in case you still have questions, our WriterCheap team of professional writers will be glad to help you.