A Universal Right to Learn. Essay Sample
on 12/03/2018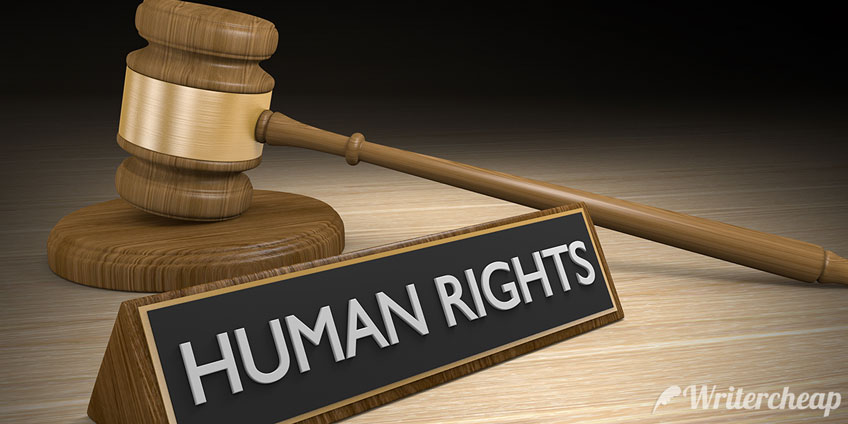 We can never get too old to learn new things. However, some of us somehow forget about this simple, eternal truth as soon as they graduate from universities and find their first full-time jobs. Interestingly, their possible fear to lose these jobs can be partly caused by the obviously groundless conviction that it's too late for them to learn something new and even to change a current sphere of activity.
That's how people get themselves trapped in the vicious circle. And that's one of the reasons why we need to develop a universal human right to learn and come up with effective ways to exercise it.
The other principal reason lies in rapid, large-scale digitization and automation within industries, economies, and societies. We can witness the more or less rational integration of new technologies in each facet of our life. But even those counties with the most powerful and productive scientific and technological resources can't boast of their full readiness to cope with the consequences of the radical transformation in their local economies and labor markets.
For instance, according to the statistics introduced in the article by Alexander De Croo, current Deputy Prime Minister of Belgium, only 44% of Europeans claim to be confident of their skills to handle modern digital technologies properly. Although Deputy Prime Minister doesn't specify the age of the interviewees who provided the data, it's not difficult to guess that these were mostly young people in their 20s and 30s. That is the people who have recently graduated or probably are continuing their education, the generations who are evolving along with the creation and development of technology.
Apparently, it's much easier for them to adopt to the demands of the digital era and handle its products. But what about older people? What about countries where for some reasons the access to the latest digital novelties is limited?
The Universal Right to Learn is aimed at solving the local problems hampering the global progress. So, what does this right imply?
Association with Social Contract
Although nowadays this theory seems a utopia, it can be applied to determine certain political and social patterns in our world. The social contract philosophy takes its roots from primeval times. Simply put, it's a hypothetical or actual agreement (a contract) between tribal chiefs and their people, defining the set of rights and duties of all members of a tribe. By means of such contract individuals could form a society and gradually develop the principles of its evolution.
However, the modern understanding of the social-contract theory should be traced back to the 17th and 18th centuries, when Thomas Hobbes, John Locke, and Jean-Jacques Rousseau made the first attempts to elucidate the nature of political authority of the Age of Enlightenment. The justifications were mainly based on people's rational consent and individual self-interest.
Since that time some utopia of social contract has been demonstrated by many significant events, which hardly need enumeration. Nevertheless, this philosophy is still accepted and followed. But it urgently requires reconsideration, renewal, and strengthening.
The universal right to learn can become a credible and creative solution. Thus, learning itself would turn into the bedrock of social contract. Combined with effectively regulated healthcare and social security, it would give all of us the equal and lifelong opportunity to enrich our knowledge and develop our skills.
Theoretical Supplement to Education
Traditional education we all strive to get nowadays is actually an achievement of the industrial revolution that happened almost two centuries ago. Despite the fact that the content of education has definitely modernized, the functional principles of education provision remain almost the same.
It's difficult for education to catch up with the pace of scientific and technological development. Consequently, our traditional education needs upgrading in order to help us and next generations to deal with the challenges posed to our society in the beginning of the 21st century.
Today graduates and future students should realize that unless they run their own businesses, they won't be able to keep one and the same job for the bigger part of their life due to the constant modernization of their environment, in every sense of this word. But the idea of the universal right to learn is expected to revolutionize the approach to continuous learning, making it more adequate and sufficient from the economic and social points of view.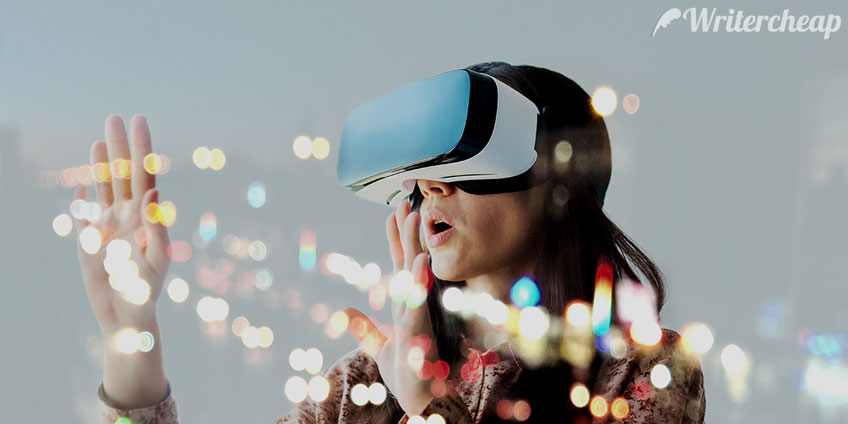 Integral Part of Work Experience
Initially, the universal right to learn is oriented towards improving the situation in global labor market, heavily influenced by snowballing digitization and automation. This right implies that each year each employed adult citizen would receive a certain number of "learning tokens", which must be traded for qualifying professional skills training. The tokens could be provided by special organizations, responsible for designing special training courses: group and private, offline and online. These organization would be also responsible to monitor their quality.
In other words, over the career employees would get a certain amount of time to take these courses to develop their programming, analyzing, creative, communicative, entrepreneurial, and many other skills.
Depending on the total number of employees, a company would be granted a certain quota of such learning tokens. Therefore, continuous learning can be accessible and affordable for anyone, regardless of seniority or income level.
For now, it's planned that the trading system of the universal right to learn should be financed partly by governments and partly by private enterprise.
Are There Any Alternatives?
One of them is the so-called universal basic income. However, it proves unrealistic. The introduction of such solution entails a whole range of welfare reforms, with reduction of benefits or deregulation of labor market among them.
However, these measures would have only negative influence on the current situation, putting pressure on government budgets, reinforcing social inequalities and hence causing large-scale social unrest.
But more importantly, the universal basic income offers no solution for effective development of "technological" skills or for boosting social mobility.
Essay Conclusion
Learning is an integral part of our self-development and essential social link, in both local and global context. If technology is able to self-learn, humans have to become its teachers, or at least its counselors, so we know what to do with and about it. That's why nowadays we must learn more than ever. That's why we must develop and exercise a universal human right to learn.