Setting Up the Student Budget
on 22/05/2019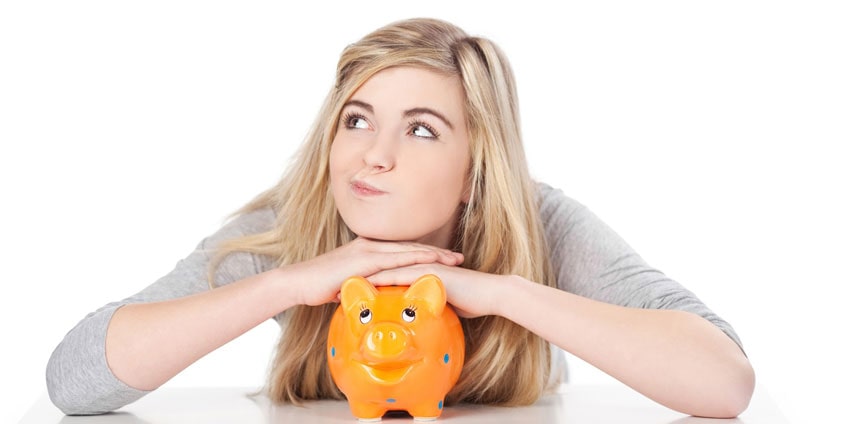 As you launch the new academic year as a college student, there are so many things to think of. Like where you are going to live, what disciplines you are going to study, etc. But most of all, it is important to estimate your student budget. Because if you spend all the money shortly after you get them celebrating the freedom of adult life, and then find yourself broke, it's a downer. Thus, you'll have all the chances to say goodbye to your degree and much-anticipated dream job. We don't want to let it happen, that's why we've created an easy-to-follow guide that will turn the student budget from a headache to a real pleasure.
Planning your income and expenses in advance and then calculating them throughout the month may seem such a boring task to do. Like every good habit, it needs some time to practice before you get used to it. But you've got to believe us - running a college student budget is such a relief! When you certainly know what spendings you have to incur and have funds saved for it, you don't have to worry whether or not you will be able to finish the month without worries. Just think about it: running all over the place looking where to borrow money when you suddenly need them is such an unpleasant experience. When you have a student budget worksheet, you eliminate this kind of stress completely. Still, you can live a full young life. It becomes easy for one simple reason. When you fill out a college student budget template on a regular basis, you clearly see what amount of money you have left, where you can save, and how much you can spend on having fun without feeling guilty the next morning.
Why Do You Need a Student Budget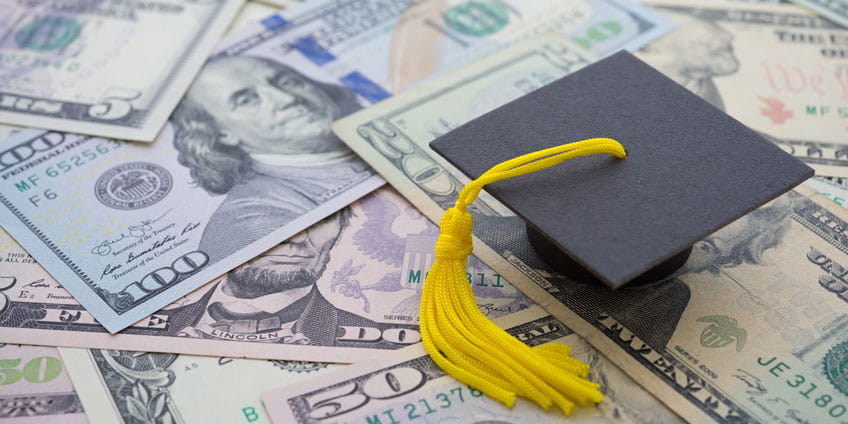 First of all, you need to know that it's totally okay not to consider yourself a budgeting guru while being a student. Surely, you need a student budget, because you have to handle so many things all at once. You need to pay tuition, probably also pay off your student loan debt, while also having funds for studying, living, insurance, traveling, and other regular expenses. That's not an easy budget to manage, especially if your parent were mostly in charge of all your money before. And suddenly, you are completely on your own. Don't fret, we know what to do! Student budget planning is not as hard as it may seem right from the start. However, it does need some time to spend calculating, saving checks, and filling out spreadsheets. Let's talk about the main issues that you should think of when planning a budget for a college student.
Having a student budget sheet for some period ahead ensures that you don't overspend and that you will always have enough money to pay your bills. That's the most important part. Next, you will also need some money for your free time, so calculating and planning money matters in advance helps you sort out some cash for fun and eliminate unwanted situations. Like those when you pour all your money down the drain for a night out having nothing to foot the bill for a month.
College student monthly budget will save you from unnecessary spendings as well as help you get used to tracking your income vs. spendings. And doing so is one of the rich people habits! As an entrepreneur, CEO, owner of any business, you will have to deal with budgeting very closely. Furthermore, whether you win or lose in this adult world game, will depend on how well you can operate your company's money. So, anyway, it's better to start budgeting early in order to get successful as you leave the campus surroundings for entering the new level of adulting - the real world.
If your student budget doesn't rely much on your parents' savings, things get even more real right from the freshman year. Because you know you get the money to cover your tuition and sometimes, the part of the living costs. Whereas you know that, presumably, you are starting off your after-school life with a huge debt. Here are the average student loan rates according to forbes.com:  
Veterinary School: $140,000
Pharmacy School: $160,000
Medical School: $180,000
Dental School: $260,000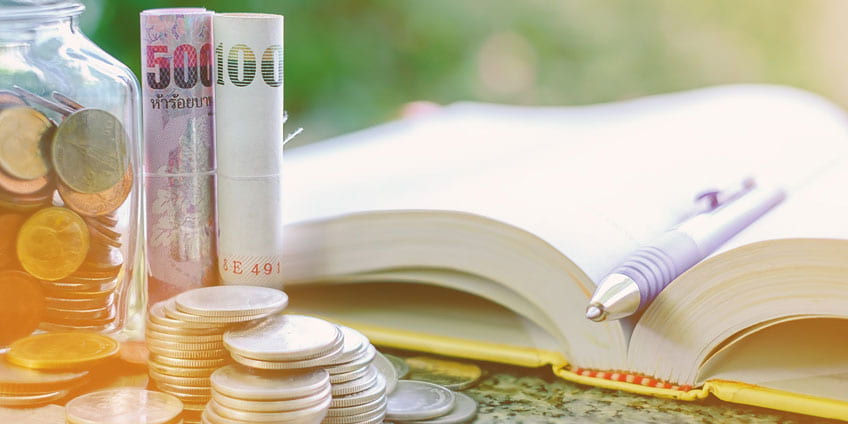 That's a great addition to your student budget. Yet, you need to know how to spend this amount wisely. Thankfully, a simple student budget template can help you out a great deal. Even if you are not big on Maths, it will calculate everything for you. We will talk about the tested and the most helpful student budget templates later in this article. But before we do that, you absolutely need to know some tips and tricks about planning your student budget.
A student loan is a beneficial addition to the income budget part. Even though it instantly becomes another stressful distraction for any student since they have to pay off some amounts of money soon after graduation. Which implies that, by that time, you will need to have some savings in your pockets. Otherwise, you will end up just giving away a big part of salary in case if you get a job. In fact, if you don't - the payment penalties will become a real problem.
It is recommended to begin paying off the student loan debt as soon as you can to reduce the interest rate, which is clearly a waste of dollar signs because you are paying off more than you borrowed. Lots of students consider keeping the loan debt until they graduate because of the tax break. When, in actuality, it's not a win-win because you will anyway have to pay either taxes or the enormous interest rate. So, it's better to get rid of the student loan as early as you can to reduce the financial stress of your early career struggles.  
With that said, let's plan a student budget that will appear advantageous and constructive for you! We divided the process of building a one good student budget into two basic parts. That would be income and expenses. You can imagine yourself an aspiring startup entrepreneur. And this budget is like your business-plan for life. Thus, let's make some promising opportunities happen with the help of careful estimation and wise planning. See how to budget as a college student below!
Student Budget: Money You Get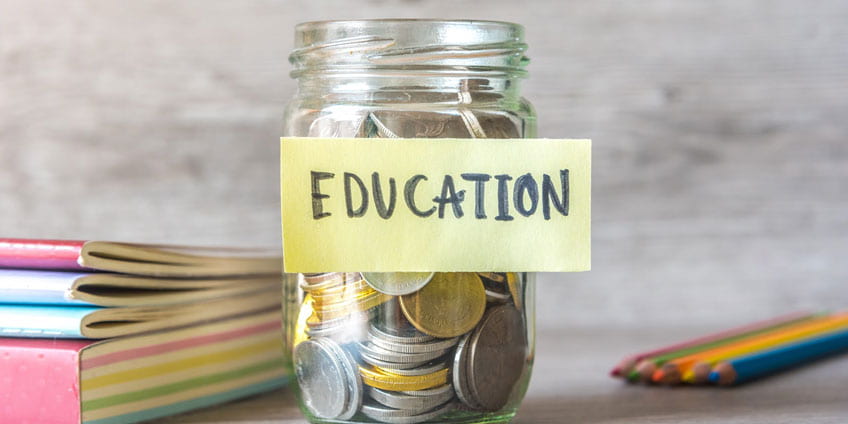 Every typical college student budget starts with the calculation of assets. Depending on how much money you get, you can break down the list of your outlays and see where you don't fit. Before doing this, take a chance to apply for all the student grants and scholarships you are eligible and wait for responses. Try to make the annual budget and then split it into months, weeks, and maybe even days.
In case if total calculations show that your expenses exceed your income, it's time to think about how to cut the costs and increase the revenue. Of course, it's easier said than done. That's why let's look at the common student budget regarding the income that you might get annually. Go through the one that we've prepared for you and make sure you didn't miss anything in your own one.
Student Monthly Income:
Student Loan
Credit Card Loan
Grant
Bursary
Family Contribution
Wages
Savings
Financial Aid
Other
You can also divide this part into estimated income and received income fields. It is useful for tracking the student budget afterward and making efforts to save more than you did the previous period of time. This approach is also a life-savior for cases when you are not sure whether you receive the bursary or not, and you have to include the additional sources of income. Also, this plan helps if for some unexpected reason you don't get the money from parents or savings - you won't be left empty-handed. For more student budget hacks, check out top sources for college student budget examples at the end of this article!
Student Budget: Money You Spend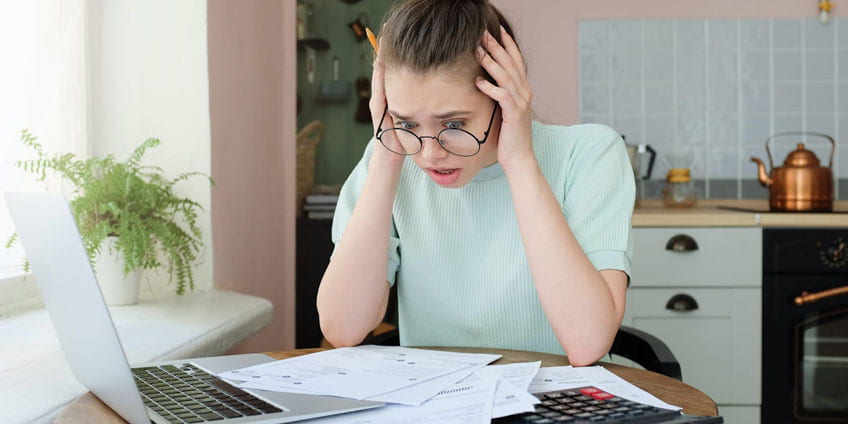 The best money-saving advice ever made for a college student is pretty simple. Don't overspend! The ultimate trick to saving money as appears is actually to save money. Try to not go overboard with parties and sorority events. Focus on your studies and have a precisely estimated student budget to feel secure. You can get a local debit card if you feel tempted to spend cash. It will also help you save on ATM machines' interest rates. Additionally, by using a debit card, there is no way you can spend more than you actually have on that account.
Even though, to be completely sure about how much you should spend each day, week, or month, you need to estimate the average college student budget for all areas of your life. Not only we are talking about college student grocery budget, which you surely want to not spend all the money on latte and pizzas. We are also talking about every reason for spending money as a student - from tuition payments to laundry. Let's see and calculate how much all your typical expenses would cost you. First and foremost, what are they?
Student Budget Spendings:
Essential:
Rent/Accommodation
Utilities (Gas/Electricity/Water)
Mobile Phone
Broadband
Books
Other Course Expenses
TV
Food Shopping
Travel Costs
Contents Insurance
Laundry
Toiletries
Computer/Equipment
Medicine
Transfer to Savings
Non-Essential:
Nights Out
Eating Out
Dorm Room Furnishing
Clothes and Accessories
Tickets
Beauty Treatments
Haircuts
Large one-off purchases, bike, laptop, car
Holidays
Birthdays
Festivals
Car maintenance
Vacation
Hobbies
Emergency reserve
In regards to expenses, the more you write - the better. Because, by doing so, you make sure that no sudden reason for spending the money that you didn't save, won't appear and cut your student budget. Even though it's wise to sit down looking at the list you've made and to think carefully about what you can do without. Your initial goal is to create a zero-budget. What does it mean? It's simple. If your income minus expenses equal zero, then you do good. Don't let the payments dominate over the funds that you receive. But if you go vise-versa and income dominates, then congratulations! You can collect more money for the future or feel less guilty when you are having fun.
When planning on your student budget, make sure you differentiate between your wants and needs. What things you really can't live without? When you buy something, ask yourself - Will I use it? Do I really need it? Does it cost cheaper elsewhere? A typical college student budget planner in a mobile app will save you tons of money and effort on crafting an effective student budget. Make sure you check our apps recommendations at the end of this article.
Now calculate all the estimated spendings and divide it by months and weeks of the curriculum. After you do this, you'll have a very clear idea of what sum of money you need during each term. By looking at the first part of your student budget where you calculated income, you can compare the numbers. If you see that even the essential expenses outdo the gains, it's not that bad. Don't panic. Just see where you can save or earn more and calculate again. Talk to the Financial Aid advisor in your college or uni. Usually, they help to improve your student budget and increase the eligibility for scholarships, grants, and loans. Make a few calls to arrange a part-time gig, and you're all set!  
Another important recommendation is to divide the student loan that you get for each period of essential study spending. Mostly, lenders require you to spend the money they send you exclusively on education. Yet, some funds donate money on your bank account and pay them in three installments at the start of each term. It's quite tempting, therefore, to go slapping your money around as soon as you get that significant top up. Though be careful not to do this. If you are subject to emotional spending, set yourself some transaction limits.
Another good reason to have money in the bank rather than in cash! Not having some additional paper money around holds you back from the temptation of throwing them to drain. On the other hand, some students can't stand giving away the cold hard cash, that's why having real money in the wallet, on the contrary, keeps them from spending it. Find out, which approach works best for your money-saving habits and stick to your student budget. Even if you have no idea where the last couple of thousands from your account have gone lately, we promise you can control yourself. In this case, the personal budget plan for college student either in digital or paper form works best. Creating a student budget can indeed be fun when you realize how much money you've got left on your account and when you get the grip of how to control your cash flow.
Ways to Stretch Your College Budget For Longer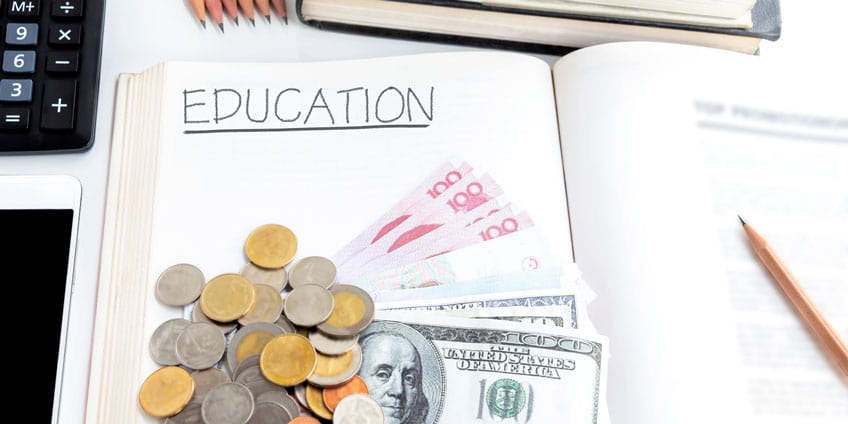 As we already mentioned it before, the simplest, yet the most effective rule of any good student budget is as old as the world. Increase earnings and curb spendings. That really makes a difference. The only problem? Your student budget is tight, and you have no idea how to stretch it. You have not much time for a part-time job and parents are not going to send you more money. So, what you've got to do then? It's time to think of every little opportunity to fit in your estimated student budget. Luckily, we've got some brilliant ideas for you.
Here's a quick list of what you can do to set a successful monthly budget for a college student.
Consolidate and refinance student debt
It's a good idea to consolidate the credit card debt (in case if you have one) with student loan debt and reduce the interest rate while also having to pay off everything in one place.
What you get when you refinance your student loan:
Exchange federal loan and private loan into single one with a lower interest rate

Change variable interest rate to fixed one and save money

Decrease the loan term and pay less interest

Get better customer service

Get student loan deferment

Receive benefits like networking sessions and free educational events
Go for Meal Plans
Many colleges offer meal plans for students who choose on-campus accommodation. It means that you pay in advance for a particular meal plan (e.g., breakfast, lunch, dinner) and eat whatever you choose (or the menu that you pay for) in a college food area. The advantages are obvious. You still have other people cooking for you, just like your parents did. You don't spend time on cooking. You don't gunk up your dorm room with food and dirty dishes. And most importantly, you save tons of money on grocery spendings! Moreover, try to curb daily money-draining issues like cigarettes, coffee, and fast food takeouts.
Qualify for parents' Insurance
In most cases, you as a student can be eligible for your parents' insurance without having to spend money on your own one. Ask your family insurance company about rules and regulations regarding this question.
Payday Loans and Overdrafts
Student Organizations actively promote the payday loans advertising ban. Even though, if you encountered an emergency and you desperately need money you can't get elsewhere, they might be an option. Payday loans are small amount of money transfer, usually with quite a high-interest rate. Only apply for them if you are sure you can pay off asap. Overdraft is also a small loan on your credit card that you get when your balance on the specific account is zero. Be careful with this one, too, because most banks charge the interest rate based on the daily overdraft balance. Though, it is safer to use the debit card regularly and keep your overdraft credit card for the case of emergency.
Student budget templates are rocking it
Student budget is not a matter of maths anymore - it's a matter of priorities. You can easily estimate and check with your financial goals using the college student budget in Excel. There's a number of cost-free as well as paid spreadsheets that will calculate everything automatically when you fill out the form.
Deals on your Bills
Don't be so shy - look for the Internet and TV suppliers which offer deals on their services. Regular expenses are the coolest thing to save on! You can also set up a student bank account that has additional discounts and special offers exclusively for students. Some of them even have interest-free overdrafts, but we don't recommend treating them as income section of your student budget.
Make a Set Allowance
Allowance is something that parents do for children. It's also a feature that avid gamblers add to their gaming account. It works like this. You set an amount, time, and frequency of money transfers between two accounts. For example, it could be your savings and checking account. This financial plan that you set for the bank to be responsible of is an excellent way to prevent overspending. You can set allowances for each spending area that you draw in your student budget.
Get Cash Daily
We found a surprisingly significant number of side gigs that will let some cash always flow to your account aside from your part-time job. Here's a list of our favorite ways to get some extra money fast.
Sell clothes you don't wear anymore for free on Facebook

Sell DVD, CD, Lego (and other stuff like that) by kilo

Reclaim for transport delays and vehicles damaged by potholes

Attend focus groups

Become a mystery shopper

Recycle (plastic, glass, paper, aluminum, printer cartridges, etc.)

Cashback (sources - mobile apps, discount cards, bank account)
Tools For Student Budget That Really Work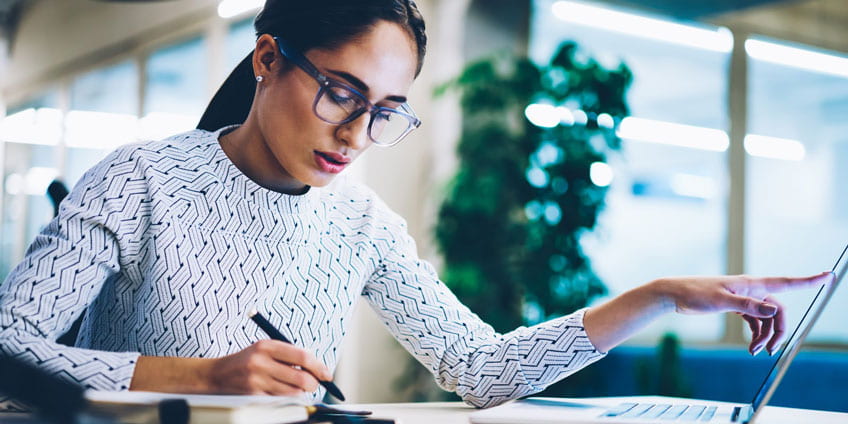 You might think it's hard to create your first student budget, especially if you consider yourself very far away from anything that touches accounting, economy, and finances. Don't worry, you can easily set and maintain your college budget with no worries. Just use tools created by other people to help millions of students like you.
In this regard, student budget spreadsheet templates are literally life-savers. Not only you get an already made spreadsheet, but also it calculates all the sums for you. Having such a spreadsheet is an amazing experience. You feel more adult when scrolling through your own student budget. Try it, and you will see how fantastic it is to feel organized and aware of all the money going back and forth in your life. Moreover, it also feels more aesthetically pleasing than just occasionally counting some cash in your wallet and checking the bank account balance (and wondering again where did all the money you had there, have gone).
Here's the list of the best resources offering student budget spreadsheets.
For a quick assessment, you can also use online student budget calculators like this one.
Benefit from Mobile Apps for Student Budget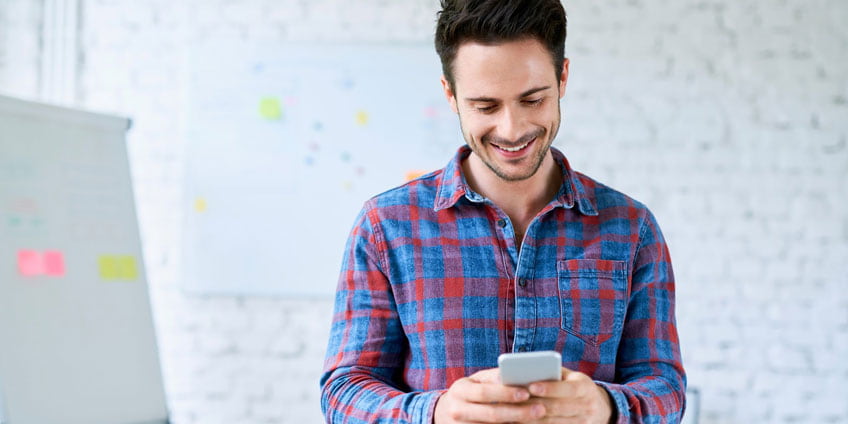 When it comes to such thing as a budget, a college student will find it especially hard to stick to. The reason is simple. Your attention always scatters - assignments, classes, sports, events, thesis consultation. Additionally, you have to do chores for yourself, prep for exams, and try to sleep enough time for avoiding health trouble. Not to mention that relationships, heartbreak, and other important matters like that also take place in your young life.
Thus, continually checking with your student budget sounds like too tedious work to do. At the end of the day, you might simply forget doing it. Thankfully, that's not a problem if you use some of the smart mobile budgeting apps. Some of them, like OnTrees and Mint app, link to your bank account and automatically update your budget plan. You can escape the fuss of accounting! They create visual graphs so you can see where your money flow and correct that.
Apps like Starling Bank and Monzo create categories of expenses. You can have a separate food budget for a college student, vacation saving category, study payments, and many more. As soon as you are close to exceeding the estimated budget in a certain area, you get push notifications. You can also compare prices and monitor places that offer cashback or discounts nearby. If you use the app created by the bank (like starling Bank mentioned above), you can also use the features like in-credit interest, overdraft, joint accounts, all in one place.
Bullet Journal Setup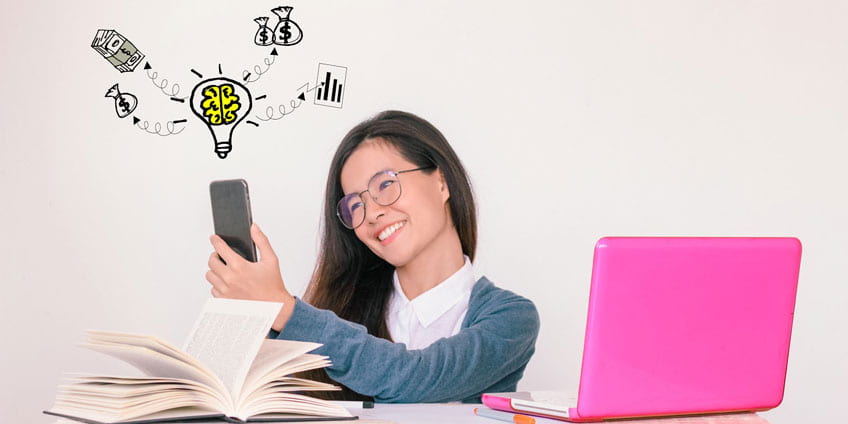 Desktop and mobile goodies can help you a great deal with forming a great student budget. Yet, even many millennials who were almost born with an iPad in their little hands, consider it tiresome to keep every piece of the information digital. It is hard to keep a long attention span reading a book on Kindle or peer-reviewing a friend's essay on Google Docs. Same goes for the student budget. So, what's the answer if you sincerely want to make student budget creation your new habit?
Creativity is the key. Consider buying a bullet journal, lots of beautiful stationery that you like, stickers, washi tape, and start to create. Drawing will distract you from a hard day at school and let the thoughts flow. You can make a classes timetable, mark professor's working hours, highlight birthdays and special occasions, assignment deadlines, exam dates, you name it. It's so much pleasure doing it by hand that tapping on your smartphone. Try this, even if you think you can't draw or it seems to you boring to jot down plans for your life. We promise it's worth it. You will be surprised how much you achieved when you look back at the schedules that you made some days ago. Great for self-esteem and reaching goals!
Bullet journals are not like regular business-like planners. They usually don't have one layout for every day and week so you can customize it as you please. They might also have layouts for various purposes: like sketching, writing a diary, to-do list, grocery list, setting up personal development goals, and of course, creating a student budget.
What do you need for bullet-journaling like a pro:
Post-it notes

colored pencils, markers, pens, highlighters, glitter

Stickers

Washi tape
When you collect the things that you will certainly use in your bullet-journaling (because we know about the cutting-excessive-expenses rule of the student budgeting), it's time to have a little you-time. Listen to your favorite music, meditate, relax - do anything to get concentrated on your life planning. Set distractions aside. Make sure no one will disturb you. Aside of budgeting, you can plan literally anything - reading books, fitness days, mind maps, face and body care, weekly/monthly/annually to-do lists, tracking mood, nutrition, days until the graduation. Additionally, try hand lettering instead of meditation or Internet-surfing before sleep. You will feel more energetic and refreshed.
By bullet-journaling your student budget, you make it kind of a ritual. Because who in the world uses pen and paper now? Make your budgeting a pleasant routine that boosts your self-esteem, creativity, and organization talent. And such a habit will definitely make you a more successful person after college.