Habits for Students to Gain in 2018
on 17/01/2018
There is no need to explain why you need to gain good habits and to get rid of bad ones. So, here are 10 of those good habits you can gain during the year 2018. For instance, you can choose Franklin's model, and devote every month to develop a single one of them.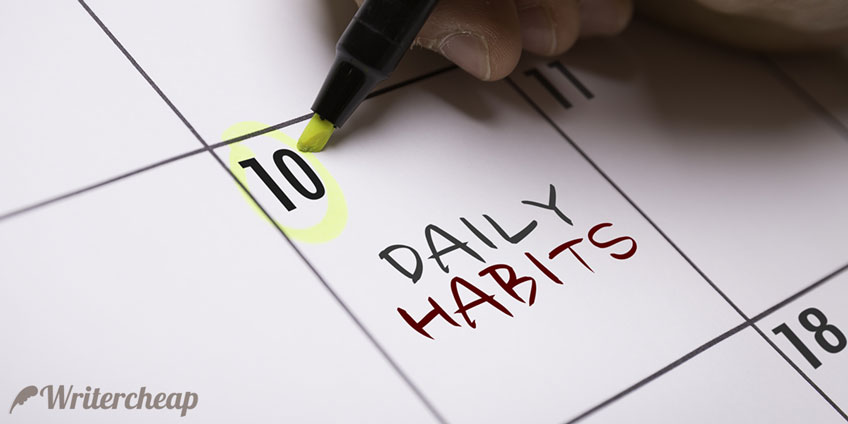 You can call these habits as principles or behavior rules, the point remains the same: you need to keep up to them regularly so they could become a part of your personality.
1. Being Responsible for What You Say
If you promise someone to call back, do that obligatory. Nobody respects people saying empty words. Plus, rant hurts your personality. You know for sure that you do not keep your promises and make others suffer because of that. No matter what excuses you can find, your internal harmony gets destroyed anyway.
Try to be faithful about everything you say. Maybe, you think that people forget about that, but you're wrong here. People remember about any promises a person gave them. Even the smallest ones.
2. Being Responsible in General
The ability to take responsibility is one of the greatest qualities one can turn into a habit. At the same time, running from responsibilities is never valued by anyone, even close people.
Find out what you're good at and what you can do well. This will help you to understand your starting point and to go on further development. There are so many passive people in the world, so those who are used to act anyway have serious advantages.
3. Being Punctual
A person who is late stole time that can't be brought back from another person. Punctuality is a habit, and it can serve you well, too. Even if you are surrounded by unpunctual people, that's not the reason to become one of them.
You shouldn't come earlier, it is enough to come in time. Nobody cares about jams, family troubles and asteroids, even if they really were reasons. The other person can understand your latency one or two times. But when it comes to several tardiness cases in a row, know that you start irritating them seriously. A person unable to control his or her time, can control nothing.
4. Finance Control
Everyone has to increase their level of financial knowledge. Knowing how a currency course is formed, how banks and economy work: this knowledge is a basis, and you risk to lose much money without it.
Create your financial plan and try to keep up to it. Sometimes, difficulties and troubles will happen: then you'll have to learn how to correct the plan. Plus, you should refuse unnecessary purchases and debts, no matter how provocative the proposition is. Rich people became rich exactly because of being able to think through decades, to wait and to be patient.
5. Daily Schedule
When you create a daily schedule, you automatically become punctual. Franklin said about that: once you develop a certain habit, other ones appear with it, even if you never planned to have them.
Task completion is better to be turned into a schedule. You naturally want to make every day of your life be unique and special, but things do not work that way. Great deeds require you to keep up to a regime. Once you finish them, you can devote the rest of your day to something inspiring and joyful.
6. Being Organized
What does it mean to be organized? To say simply: that means to have enough time and resources to complete your job. If you are an artist, for instance, then you have not only to devote certain time for work per day, but to have all the necessary instruments, to know where they are, to maintain them clean and ordered. If you don't keep up to these points, then your job can often become more difficult and time-taking.
7. Volunteering
Other people, homeless animals and pets need help, so try finding some time to provide them with that help. Even if your help looks like a simple dinner in a company of your friend who has certain life difficulties.
8. Visiting Doctors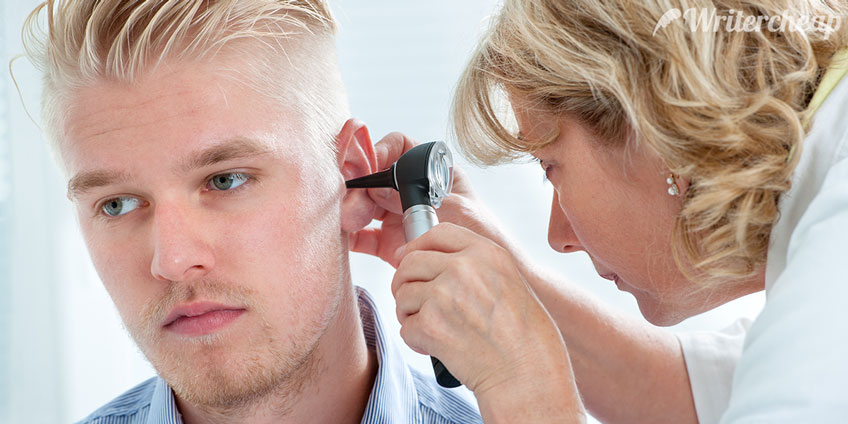 That is to become your habit as well (though, not the everyday one, of course). Examine your body for illnesses: this will save you much money, energy, health and time. Pay special attention to your eyes and teeth.
9. Knowing Strengths and Weaknesses
Sometimes, features that you think to be your strengths actually are your weaknesses, and vice-versa. You need to understand and study yourself during the whole life, but you won't ever find all the answers even in that case. Estimate your skills, learn what you need, stop going in for unnecessary things. Go for development.
10. Surrounding Yourself with Strong People
Everyone needs support and examples to look at. The more positive examples you see, the stronger you become. Make new connections with people who impress you with their qualities and features, and learn new things from them.