Typical Mistakes of Students Expecting to Become Freelancers
on 06/02/2018
Freelance jobs become more and more popular in our times. There are numerous articles, stories, guides, lifehacks, and recommendations written on the topic. One of our service writers decided to share his "priceless experience" of being an IT freelance worker.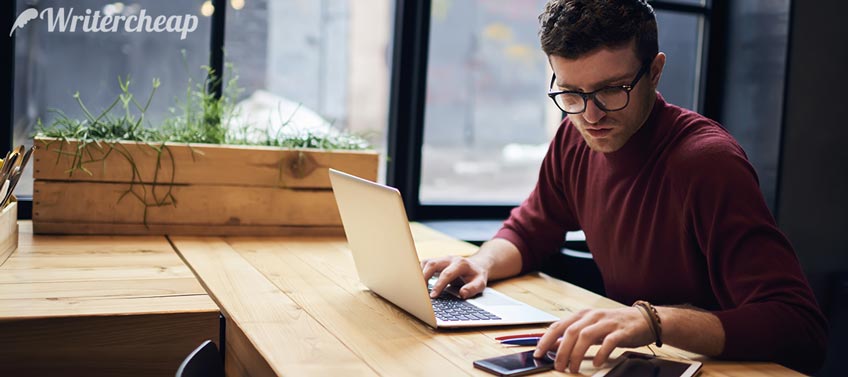 I'll try to be as objective as it is possible. Spoiler: if you want to have a stable and serious income, if you are a young and ambitious specialist, if you have never worked for a "big boss," then you aren't going to make it. A freelance is just not for you. Maybe, it is not for you yet. Freelance job will help you kill all your professional talents, and turn you into a red-eyed zombie having even lower qualification than the average office worker does.
In life, it all functions that way: something that fits someone else most probably does not fit you. And that is right. If someone reached success by doing something in any way familiar only for that person, then you are not going to be able to go exactly the same way. But if someone made mistakes, then most probably you are going to make them, too.
Here is the list of my mistakes. If you decide to move along the freelance way, you'll make them obligatory. Then, you'll remind yourself about this article and see that you are not the only one.
Freelance Mistake One: Overestimated Abilities
That is the most awful, the weirdest mistake one can ever imagine. Its price is VERY high. Just remember that. If you read the task and understand that you do not know how to complete it, never take a project. Do not take that project even if there is no ice in your fridge left. Do not take that project.
Freelance Mistake Two: I'll Never Work in the Office
"There are only unskilled noobs working in offices, I'm smarter and cooler." No, you are not. Even if you are a miracle-child, there is a probability (nearly 99.9%) that there is a person who is more experienced about any professional question in the office. It is worth to learn from them. Plus, you'll have to wake up at the certain time during 5 days a week. And that is discipline.
Freelance Mistake 3: Greed
If you were lucky enough to avoid making two previous mistakes and passed those tests with honor, then you'll receive clients. They will love and appreciate you. They will pay you money. And you need more and more. That is why you are going to work more. Result: 3 hours to sleep per day, a hurting back, red eyes, maybe even mental disorders. And what for? Do you want to work for money that you'll pay to cure your illnesses in future? Do you really need that?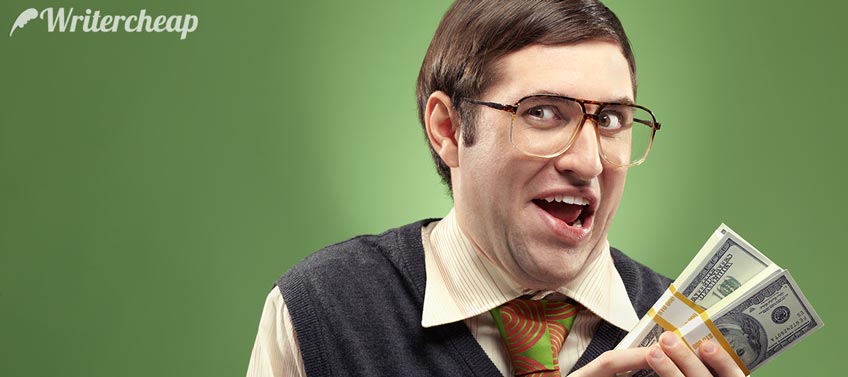 Freelance Mistake Four: No Self-Education
That is a step into the abyss, too. Sometimes you can earn good money by completing projects of average difficulty well. You can do that even without watching manuals. In a year or two, nobody will need you, new technologies and your life itself will pass by your mind. With today's educational possibilities, not using them is a real sin. The Internet can be used not only for coubs, YouTube fail compilations and cats. Know that.
Freelance Mistake Five: No Live Communication
After diving into work, I often caught myself on the fact that I didn't say a word to a real human during the last week (supermarket sellers are not counted). Meet up with people. Go for walks, visit different places, travel around. Wasn't that a reason for you to refuse to work at the office?
As for me, all the rest is not that important. Working schedule planning lectures, pricing guides, ways to find clients should be left for business-coaches. You just need to understand that freelance job is a difficult one. It is often more difficult and demanding than the office job. And know that nobody can work well on Goa.
This job fits to people with certain features, who can spend a month or two of their life without incomes. So, think twice before you refuse to go into a comfortable office with free coffee and regular monthly payments.
But! If you can tune yourself up in a certain mood, if you have willpower and discipline, you'll feel great as a freelancer. Just think over your choice well.