Persuasive Essay Sample: Why Creativity Should Be Taught at Schools
on 27/02/2018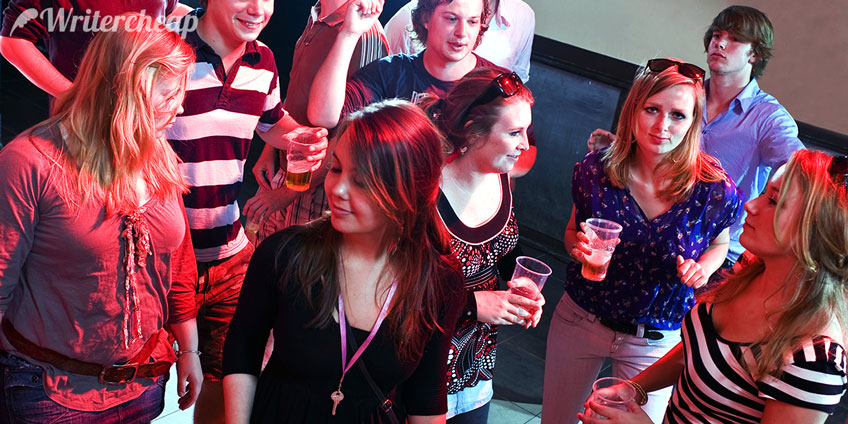 I promise you'll find original ideas and arguments for your persuasive essay on this topic below. But first let me shed more light on the issue so you can understand and explain why nowadays it's really worth writing about.
I'm sure you know at least one guy or girl who studies science, math, history or Japanese and does quite perfectly at college, but plays guitar or paints equally well or even better. Probably, this person is your best friend. Probably, it's you. I'm taking my hat off to such a friend of yours and you, seriously. Let's assume it's you.
I also know that you learnt your personal creative skill when you were a kid or maybe a teenager, that you even might have learnt it yourself, without a teacher, and that it brings you more joy than the best grades you get for your college papers.
I believe you can agree that creativity is a very helpful thing. Not only does it add some diversity, usually in the form of a hobby, to your life, but also allows you to act more effectively in everyday situations. Even if you don't notice that, it's your creative skills which come to rescue you when you need to come up with an instant solution, find the right words or plan your work on a college project.
And now imagine how great it would be if you were taught creativity at college! A true master could explain to you all its intricacies and subtleties and teach you to get the most of them.
But even if you can't play guitar or paint, even if you think that there's absolutely nothing to indicate that you're a creative person, you still have it – this creativity. Everybody has it. But some of us just should train it more diligently. Creativity is in our brains so it's only up to each of us to decide whether we want to develop and use it in real life.
And I'm convinced that if modern colleges could offer courses in creativity, there were more students who wanted to learn it. If you take my side, let's check out the following arguments.
Creativity Is One of the Most Vitally Important Skills to Survive
However commonplace this statement may look to your professor, it's still not unfounded. What's more, it's supported by the resolution of the World Economic Forum.
According to it, by 2020 creativity will have taken the third position in the list of the top ten skills wanted workers will have to possess. The first and second positions were given to complex problem solving and critical thinking respectively.
Besides, we are predicted to live in the era of the Fourth Industrial Revolution. It means that we'll be faced with advanced materials, self-learning machines, and humanoid robots, literally. As long as creativity has initially helped scientists to create them, creativity will help us all to get along well with them. At least we should hope for that.
Nature Gifts Creativity to Everybody
The tougher question is whether everybody can realize that timely. The toughest question is whether everybody can realize that they can and should apply creativity in the sphere of their activity, no matter if it's teaching or dentistry.
It's not necessary to try yourself in playing saxophone or knitting in order to prove your own creativity to yourself. You'd better pay bigger attention to the way you solve challenges or make difficult decisions. If the outcome you get eventually satisfies you, thank your creativity for that. The success can never go without it.
If you want more scientific evidence, take a look at these citations:
Joy Paul Guilford, an American psychologist, distinguished convergent and divergent thinking ­ the latter can be identified with creativity. Convergent thinking comes into play when we need to come up with a single correct solution. But divergent thinking helps us generate several different ideas, approaches or answers to deal with a problem.
Liane Gabora, a Canadian psychologist and university professor, is an author of honing theory of creativity. The scientist states that the creative skill and process are the results of an individual's honing and re-honing their worldview when faced with a "creatively demanding" task.
Neal Roese from Northwestern University, Illinois, the US, and James Olson from the University of Western Ontario, Canada, state that even such spontaneous everyday thoughts as "If only I could…" be considered the manifestation of creativity.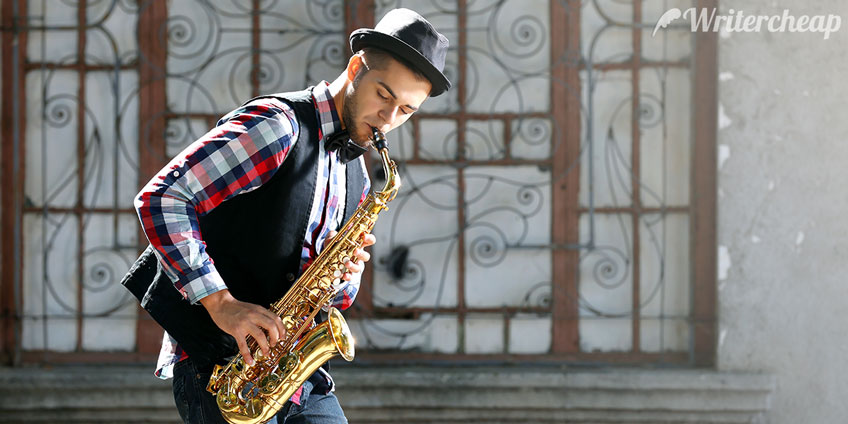 Creativity Doesn't Belong to the Elite Solely
Despite all that democratization of society and equalization of rights, it's still believed that the culture and creativity are for the elite. So not everyone deserves to be initiated into them.
That's an absurd myth we must debunk. Firstly, if we consider creativity as a mental skill, our thinking patterns are similar regardless of our backgrounds. Secondly, if we consider creativity as an integral part of art and literature, nowadays they are accessible to everyone as well. Besides, they can never be interpreted only in the way critics or the elite suppose. Whoever you are, you are free to enjoy your favorite music or poetry and understand it in your own way.
Creativity Isn't Only About Art and Literature
It's a more universal, more versatile skill. Above I've mentioned that it helps scientists and engineers develop artificial intelligence and build smart machines. It also helps teachers get their students interested in subjects. It helps students write essays in exams. Creativity is everywhere, and those who don't see it aren't likely to succeed in this life.
Summing up, creativity is more essential than we think. We all are born creative people, and each of us should remember that. It's not a talent only the selected geniuses deserve to have and bring into life in the form of paintings, music, movies or novels. (Some of which actually are worth neither time nor money.) It's a basic skill we need to improve in order to become better engineers, doctors, entrepreneurs, politicians, and just better people.
That's why teaching and learning creativity as we teach and learn other things can dramatically change our idea of our own capabilities as well as our worldviews and lifestyles. We'll just get better and happier. Isn't that a remedy our world needs today?
Last but not least, supporting the idea of importance of creative education, Rufus Norris, Director of the Royal National Theater, London, the UK, argues that creative confidence can bring one more initiative, freedom of thought, a fuller understanding of fruitful communication and successful teamwork. These are the crucial qualities the 21st century requires us to have.
Take that into account when writing your persuasive essay. Good luck!