What Is Expository Writing?
on 18/04/2019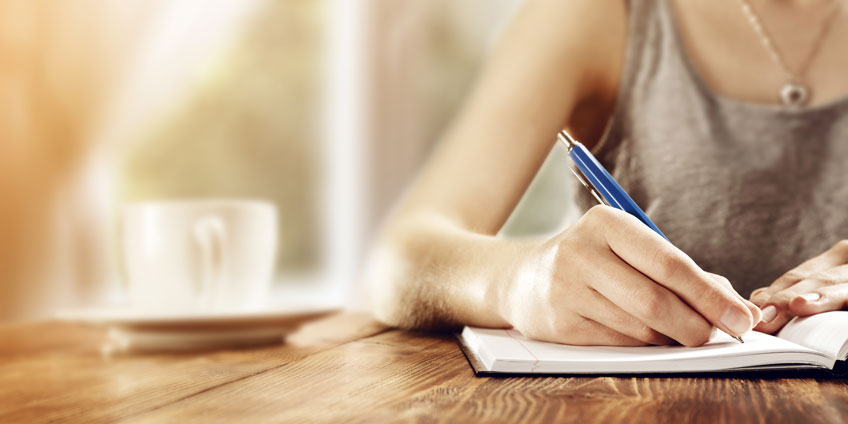 It is likely that you have already written an expository piece without even knowing it. Expository writing is the language of learning and understanding the world around us. Have you ever read a "how-to" article, an encyclopedia entry, or a chapter in your textbook? If so, our congrats! You have encountered examples of expository writing. Unfortunately, it won't help you to deal with the expository essay in a couple of minutes. Professional writers from Writercheap.com can help you to accelerate this process and answer all your questions – "What is expository writing"? "What is the basic structure"? "What is the difference?"
Let us get down to business.
Expository Writing: Things to Consider Before Starting to Write
So, first off, we should look at the expository definition. As you have already guessed, "expository" means to "explain", as we are doing right now. Therefore, expository writing is a piece of work that aims to investigate a topic and seeks to prove a thesis through some factual evidence. It may sound easy, but it is actually quite a challenge to write a convincing piece that defends your thesis statement.
An easy way to understand what expository writing is will be to look at it as a debate. So, when you prepare for the debate, your goal would be to defend your position and disprove the opposition to win the argument. It would be helpful to go through the research process with these thoughts in mind.
One more advice – write with your readers' question in mind. What kind of information do they want you to reveal? What are they interested in? When the reader is enlightened, that is when you know you wrote a stellar piece of short literature.
Types of Expository Writing
To make student's life more difficult, they break down expository writing into five categories – description essay, process, comparison, problem/ solution, and cause and effect essay. Unlike creative or persuasive writing, which appeals to our emotions, expository writing has to deliver information using facts. What should you know about each form of expository writing? Not so much.
Description essay is a piece of writing in which the author is asked to describe person, place, situation, etc. An example of this type of expository writing would be to describe a time when you experienced depression, and what you believe led to that.
Process essay is a well-known "how to" article. The purpose of such type of expository writing is to train the reader into the learning process. Guidelines such as "How to earn a million before 30", "How to make your paper stand out" or "How to edit my paper" are great examples of process writing.
Comparison essay is a piece of writing which makes you critically analyze two specific subjects, finding and explaining their similarities and differences. For instance, you may be assigned to compare and contrast the Communist and Socialist regime by certain criteria.
Problem/ solution essay is the universal standard prompt assignment. Its writing is broken down into a brief intro to the problem and filled with content about the solutions. An example topic would be "How can we as a society reduce or even eliminate racism".
Cause/ effect essay is concerned with questions like "why" and "what happens as a result"?
Structure of Expository Paper: Guideline on How to Write It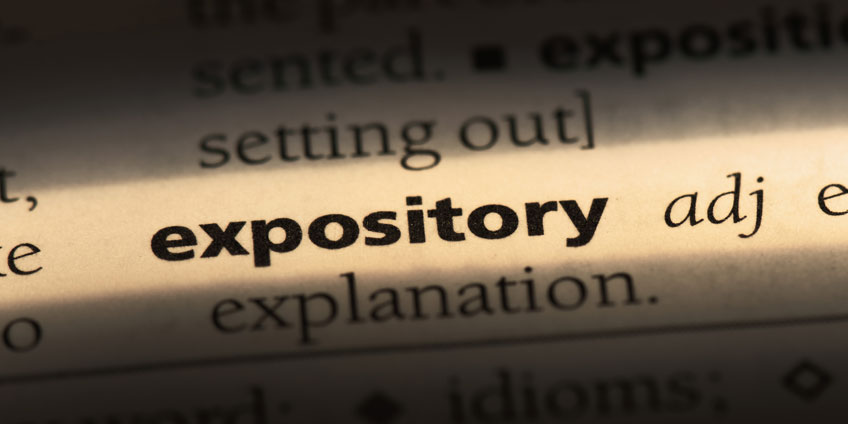 Even if you are not familiar with writing an expository paper, you realize that it is like any other academic piece of work which seeks to display your informed argument about a particular topic. As we already mentioned, the first thing you need to think about is to consider your readers. This is a crucial step to take before you begin writing. What are the following steps? Here is a quick guideline for you (2 min read).
Decide on a Topic
It is quite tricky as the topic should be specific enough to say something definite or worthwhile, while it should be broad enough that you are able to have a good scope of research.
Gather Research for Your Topic
Play Sherlock Holmes, it is time to do some detective work. Before you start out with content, ponder upon your thesis and gather supporting documents for your writing. This is as important as a good alibi for a lawyer. Research should not only agree with your arguments but also come from reputable and credible sources as well. It should also be up-to-date and relevant to the discussion at hand.
Create an Outline for Expository Writing
There might be a lot of things you want to write about, but in the end, there is no need to get straight to the point. To aid you in the quest of making expository writing with brevity and straightforwardness, create an outline that corresponds to your points, arguments, and research. The 5-paragraph format is the universal standard for expository writing, meaning it is recommended to write within this style (introduction, body paragraph 1, 2, 3, conclusion).
Expository writing is not to be an opinion piece. You are not persuading or creating arguments. So, the introductions that include a personal view as in the usual essay are out of the question. Examples of excellent introduction would be to cite relevant news articles and historical events to introduce your topic and give it some contextual background. Starting off with a significant occurrence, discovery or study will provide you with more points.
When we talk about body paragraphs of expository writing, you want to form an eloquent but concise body with at least one to two arguments and one counterargument. Each argument deserves its own paragraph. They also need to have supporting documents like facts and statistics to make the reader believe what you are writing about.
One way to make great expository writing would be to adjust a point that argues against your thesis and proceed to disprove that common notion. It effectively tells your reader that you have thought about your topic from multiple angles and can defend its counterargument.
Assertive Conclusion of Expository Writing
The conclusion answers the questions you have brought out in the reader through the introduction while calling back the arguments you have laid out. It is a construction made of the past few paragraphs. Do not repeat your words like a broken record. You need to do a straightforward synthesis that delivers an impact upon your reader.
Edit and Fact-Check
Once the expository writing is complete, you should read it over once or twice. Oftentimes, people get excited over adding new information to broad the paper and as a result to make it messy. So, cut down if you need to which will most likely be the case. Recheck all the facts and statistics you cited; you might end up contradicting yourself if you do not look at your sources carefully.
Stick to that simple plan of expository writing and get it done in a couple of hours!