60+ Art Essay Topics for Your Perfect Paper
on 20/09/2018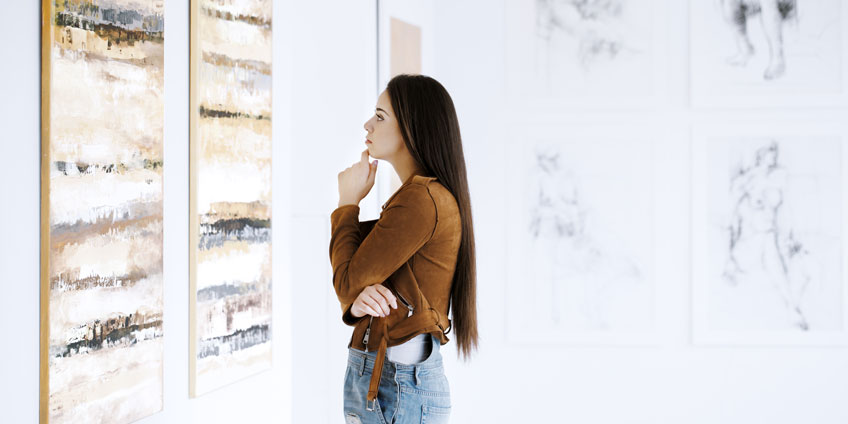 Writing an essay is already an art, and it requires specific skills. Moreover, if you are engaged in a creative field, you should select an art essay topic with a clear mind, so that the work will be interesting to you. What is more, if you are interested in the topic, completing the assignment will be much easier. Boring formulations will make you and your reader fall asleep from the first sentence, so think about a creative way to present the information you are going to write about.
Aspects of Art Essay Topics
It is very important to determine the topic you are interested in. Art is a wide field, and it may relate to practically everything. Hence, there are lots of essay topics you can write on. Let's try to briefly outline the spheres and aspects you may deal with while writing your essay. The list may offer you the exact topic to write about or inspire you to come up with one on your own. For example, feel free to replace a word or a phrase in the topic (such as the name of a creative work, or a famous person) and start writing on it!
One more thing: even though at is multifaceted, paintings are often the first to come up. However, try to think outside the box: there is more to art than just paintings. Consider the sculptures, theater, cinema, photography, dance, or even installation art (which is growing in popularity today). Look up the topics such as art history, science-art, society and art. Consider specific creative works, artistic styles, concepts, plots and ideas.
Art History Essay Topics
Let us start with the roots of art: its origins, the first creative works, and the dynamics and development of art. One can track the development of the main techniques, styles, concepts to make predictions on what is going to be the next major fad or common theme. Art history topics do not only concern the deep past but the present-day state of things and art's future prospects. Mostly, we are talking about art's dynamics.
Art essay topics may even deal with the related concepts, and, consequently, you may write a whole essay, mentioning the word "art" only a couple times. For example, you could talk about aesthetics, proportions, symmetry, etc. While searching for relevant sources, you should consider not only books and journals but also video presentations from famous scientists, such as the TED talk on beauty and Darwinian theory.
Here are the 10 topics for an art history essay that might interest you:
What is beauty? The history of the concept
Art in the Ancient World: How has it shaped the art of today?
Art development: tracking art through the ages
Scientists as creative and artistic people: a historical perspective
Evolution of art perception
A cyclic character of art development: evidence from history and predictions for the future
History shaping art: bright examples
War and peace: reflections in art
The concept of wisdom in creative works throughout history and its evolution
Creative despite the odds: how America's slaves expressed themselves
Science-Art Topics to Write About
After having reviewed the options for art history topics, it is time to take a look at a more contemporary branch: science-art. This sphere appeared on the verge of technological advances and development, so the creative works reflect the features of both art and technology. The creative works of science-art can have so many different forms and may be so different from what we are used to! Science-art as a topic for an essay is already interesting without any extra formulations, but let us help you come up with even more innovative ideas for your paper.
Between creativity and science: the inner sense of creative works
Art therapy: how does creativity influence the human body?
Can the picture of your blood cells be considered art?
A review of extraordinary science-art projects
Can science-art be considered an art?
Why is science-art the trend of the future?
How can science contribute to art and vice versa?
Is your cardiogram a science-art piece? Why and why not?
What has caused the introduction of science-art?
Science-art of the future: what projects can we predict?
Warning: before writing about science in this context, make sure you understand what can be considered creative in science. Indeed, certain scientific research or survey calculations that are not delivered in a creative way have nothing to do with art – they are pure science. The topic is a wide net; do not try to expand it in your essay writing without the necessary logical grounds.
Society and Art Essay Topics
Today, art and science are anthropocentric, so more attention is paid to the interconnections and mutual influence of art and society. These two notions share a strong bond since creative pieces appear in a society shaped by its unique culture, plus, society reacts to the creative works. These works can focus on a particular issue in society or bring attention to the strange aspects of life. This vector makes the topics that deal with both subjects quite popular. Here are a few suggestions that you may find useful for your essay if you want to delve a little bit deeper into the societal aspect of art:
Should museums be free in London?
Art as an instrument of social change
Is society shaping art or vice versa?
Why is teaching about creativity necessary in a school curriculum?
Can poverty be a trigger for creativity?
Art is connecting people: how do you understand this statement?
Creativity as business: does business contribute to it, or destroy it?
How does being a creative person influence one's social life?
Taking part in art activities and education: social perspective
Raising national consciousness with the help of creativity and creative works
Just be confident in the ideas that come into your mind: anything that deals with both society and creativity will work here. You may review the news on sociology to get inspired by the fresh and current events.
Specific Art Topics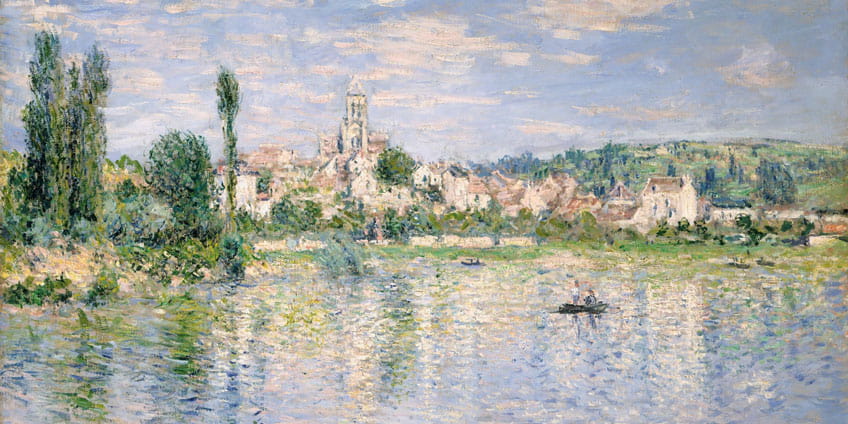 If you are a student majoring in art, you are supposed to be a real expert in creative pieces; you will be required to know, analyze, compare and evaluate them as well as define their context. When you are given a creative piece, you are supposed to know how to relate it to a certain epoch, style, or even a person based on its specific features. Obviously, all those skills should be reflected in your essays. The best topics in this case will be:
What makes the Van Gogh's "Sunflowers" special?
The genius of Da Vinci as an artist: the reflection of his background in paintings
Principles of plot selection by Rafael Santi: an overview
People in the artistic heritage of Auguste Rodin
An individual style of Emir Kusturica: specific features
Lumiere brothers' contribution to the development of cinematography
Was Michelangelo more successful as a sculptor or as an painter?
Caravaggio and his "David with the Head of Goliath": self-reflection
Why is Isadora Duncan a "Mother of the Modern Dance"?
How caricatures shaped Claude Monet as an artist?
This list can be endless indeed. If you take a catalog of the Prado museum, you will find as many topics for your essays, as there are pages in the catalog multiplied by the number of angles they can be reviewed from.
Art Essay Topics About Artistic Styles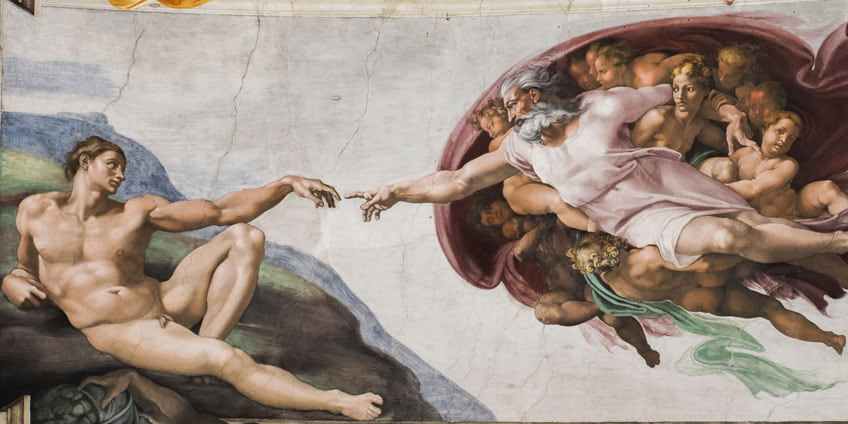 Here is a list of articles styles to use in your essay: empire, baroque, gothic, eclecticism, expressionism, impressionism, classicism, neogothic, neoclassicism, romanticism, symbolism, futurism, etc.
While studying art, you are not only taught to analyze a certain piece, but also to recognize the particular tendencies in the history of art, as well as determine the borrowings and influences from other creative people of the same or even different ages. You should know what makes artists combine the heritage of various creative individuals to produce their own artistic works. Here are the essay topics you can choose from:
Hieronymus Bosch and surrealism: is he the true father of this style?
Differences and similarities between postmodernism and expressionism
The roots of cubism in other styles
Ancient Roman art and Renaissance: borrowings and influences
Movements within avant-garde: common and specific features
Impressionism and expressionism: are those antonyms or not?
How to introduce a new style? Is it possible?
What is the main driving force for the changes in style?
Dominant creative styles and forms during the Medieval age and the basis for those
The main variations within the modern pop-art
It is also possible to analyze the creative works of a certain period/style within a certain country, so you may narrow down the analysis of style to particular geographical borders i.e. "Peculiarities of the French Impressionism" or "English Classicism." If you got the idea, you may even narrow it down to cities and towns: "Venetian Gothic" or "Development of modernism in Nice." However, mind that specific topics require specific examples.
Topics Dealing with Creative Representation of Concepts, Plots, Ideas
Not only styles combine the works of different creative people. We can also classify the big number of creative works in history based on the plots, concepts, and/or ideas they deliver to the audience. It is a good idea to review a certain character or plot based on the creative concepts they deliver. However, it will also be interesting to observe the development of the same idea within a particular time period or even the history of mankind.
My personal advice will be not to select the "eternal" topics for your analysis. Indeed, if you decide to write about love or friendship, and you are limited in the number of pages, you are doomed to failure. Your essay will not be specific enough, and you will not be able to fully review the available materials. You also risk missing a lot of important points. Thus, select something super specific.
The role of the creator in classicism and postmodernism
The view on the process of creation in the Medieval and Renaissance eras
The phenomenon of incest in creative works throughout the history
The use of mythical plots in Renaissance and postmodernism
The interpretation of murder in various styles
The character of Don Juan in different forms of art
The expression of movement in different styles
Coquetry in the Renaissance creative works
The representation of social status in portraits of different ages
Betrayal plots in the works of various creative people
More Art Topics to Write About for Your Essay
Even having looked through the essay topics we have suggested, you may feel confused about what topic will be most suitable for your particular assignment. This is okay, and we have a suggestion for you. It is possible to place an order on our website, so a professional essay writer will review your particular assignment and offer a few most appropriate art essay topics to select from. In addition to that, you may ask him/her to draft some ideas on the topic, so you will know what to write about. Furthermore, it is possible to order a full essay written on the topic you want. As you can see, we can help with whatever you need!