Essay: Modern Technology Can Help Us Understand Brain Health
on 25/06/2018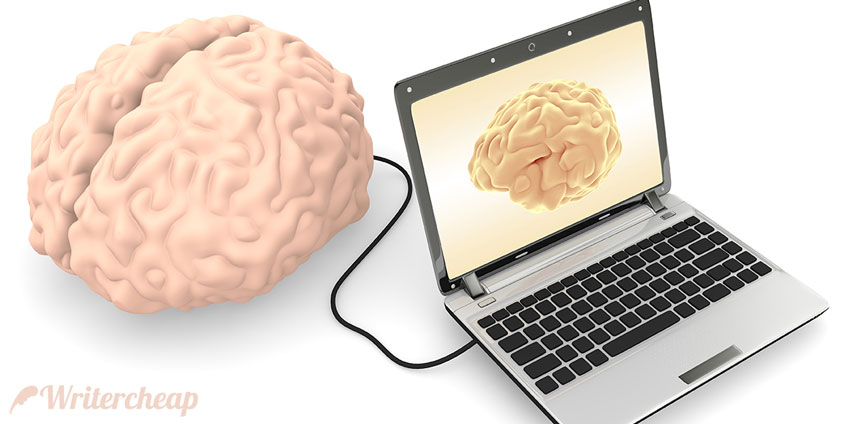 Our brains helped us create digital technology that is changing our world. Our brains are looking for the reasonable ways to optimize and secure the application of this technology, making it serve us on the grounds of rationality.
However, our interaction with the digital world we are building is affecting not only our everyday life, though certainly adding more convenience into it. Our interaction with technology also influences our understanding of brain health.
As the human brain is still considered to be the most advanced and complex natural computer (and that's why you can get a really worthy essay only from professional essay writers), there is no wonder that all around the globe neuroscientists are getting more and more curious about how its most intricate innate mechanisms function.
Thus, one of the most topical issues of the recent neuroscientific research is the effective application of the facilities of modern digital technology in dissecting the brain's capacities.
Scientists have determined five main technological themes that may help them shed more light on human brain health. Let's consider these themes in more detail with the help of I-han Chou and Jessica Beegle, who write for The World Economic Forum.
Here you can learn more about this resource.  
Huge Amount of Data Available
Digital cloud technology gives scientists and doctors an opportunity to obtain vitally essential, highly valuable data of the functioning and structure of human genetic material. Also, such technology helps to solve the challenges of analyzing, storing, and sharing ever-growing amounts of these data, thus making the scientific research more fulfilling and comprehensive.
These findings allow scholars to understand the nature of various addictions, schizophrenia, Alzheimer's disease, or autism better. Therefore, technological advances will help them discover effective treatments for such brain conditions.
Promises of Artificial Intelligence
Although some researchers feel somewhat uneasy about replacing human expertise with that of a machine, artificial intelligence is expected to help doctors identify and even predict signals of disease risks, monitor patients' brain health, and make right decisions faster.
Special programs, designed to self-learn while solving an unknown problem, will analyze complex data faster and more correctly than doctors, predicting patterns of possible deterioration in patients' conditions and enabling doctors to decide on the right and timely treatment.
What's more, some other technologies can monitor patient interaction by supporting advanced methods for it. These technologies will collect and combine information about a patient from different imaging sources and applied techniques in real time, making the interpretation of disease risks more accurate.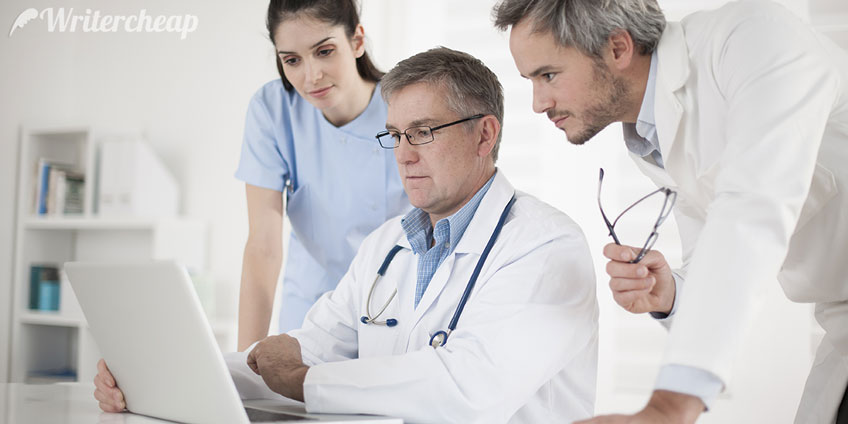 Monitoring
Sensor technology will enable doctors to assess patient conditions remotely, as well as to control if a patient follows medical instructions and to change these instructions if necessary. Sensors will eliminate the necessity of regular and quite high-priced patient's trips to doctor's office.
Even a smartphone can be programmed to monitor your body chemistry and deliver the required data to your doctor. Imagine how convenient it will be for patients who have movement disorders or just can't afford to visit doctors as often as it's required to record the improvement or worsening of their conditions.
At the same time, it will be easier for doctors to see more accurate pictures of patients' conditions and regulate the treatment process.
However, sensor monitoring present a few notable challenges that should be taken into consideration when developing the technology. Firstly, it must provide meaningful and unmodified data to doctors. Secondly, doctors must know how to interpret such data. Thirdly, the confidentiality of these data must be safely protected from any undesirable leak.
Patient-Centric Model of Healthcare
It is aimed at improving clinical outcomes for people who suffer from mental illnesses or addictions but choose not to ask for expert help because they are either unable to get necessary care or fear stigma.
Specially designed digital tools will add more transparency to general quality and cost of medical care intended for such patients by enhancing their personalized experience. That should guarantee that aid consumers will be able to make more informed and safer choices when it comes to obtaining timely care.
Open Science Framework
Nowadays, many public and private organizations all around the globe are investing into development of open data and technology repositories. On the one hand, such gestures contribute to the creation of publicly-available knowledge of brain health research.
On the other hand, however, the proliferation of such data repositories poses the challenges of data sharing, data diversity and standardization, plus patients' data rights protection.
In order to come up with the most rational solutions, doctors, scientists, lawmakers, and patients should cooperate to understand the benefits and questions of open science and open data. Besides, it's important to educate patients on their rights and opportunities, taking all possible limitations into account.