Rules to Break to Make Your Essay Extraordinary
on 21/05/2018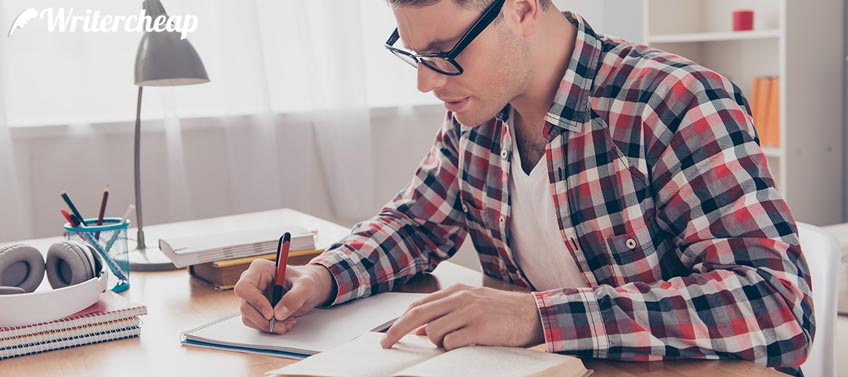 Each author wants to create the best essay. You try to do your best while writing, checking grammar and following all the necessary rules. However, are they really so necessary? Taking into account that we are going to write an extraordinary text, surely some rules will definitely be broken. Nevertheless, the innovations do not always stand for routine's death.
New Face – New Grace
First, you have to decide what will be the stock-in-trade of your essay. Maybe, it will be the sense of the information or the text's structure. The attention grabber should be well thought out, or it will fail its mission. For example, experts at WriterCheap.Com always use different kinds of attention grabbers, as it does really work.
So, let's think about how you can draw the reader's attention. Usually, those who face reading texts every day are rather fed up with the standard clichés. Therefore, some unusual turns of phrase will not be amiss. You can also use some puns. It is difficult, but an accurate one can evoke a smile or even respect to the author (of course, it depends on the reader). Thus, the novelty of your essay will be hidden in the sense of words which could be rather interesting as a way out.
Also, do not forget about the structure. Of course, you should not break the general text design, but still, you are not banned from inserting some innovations. You can turn your text into a dialogue which consists of questions and answers. It will present the certain data in a certain sequence. However, the usage of the rhetorical questions is also considered to be a way of communicating with the reader. It is even better to provoke the reader to think over all of the above and even more.
Not Personal but Public
Consider that turning your essay into pages of a personal diary is not a good idea. Expressing your personal opinion is not prohibited. It is a rather valid variant of example which is still in demand as a positive criticism, but not as imposing the opinion. So, beware of constructions dealing with a private position. However, maybe even such a friendly way of introducing the topic can become your cherry on the cake. Thus, you can allow yourself to use more non-literal word combinations, idioms, shortenings, and a colloquial speech. If you want to see how to use personal opinion without crossing the line, simply order an essay completed by experts.
The Topic to Discuss
The crucial role in your extraordinary, without a doubt, could play the topic you choose to discuss. The more unusual it is, the more interesting and extraordinary your writing can be. You can choose the most tabooed theme and be free at disclosing it. However, watch out, censorship will not lose the chance to ban your work or to label it inappropriate. Therefore, you still have to take into account what type of audience will be the majority of readers. Nevertheless, if any committee suppresses your essay, there will always be a reader who will relish the fresh perspective you introduce.