Interesting Research Topics for High School Students
on 04/08/2018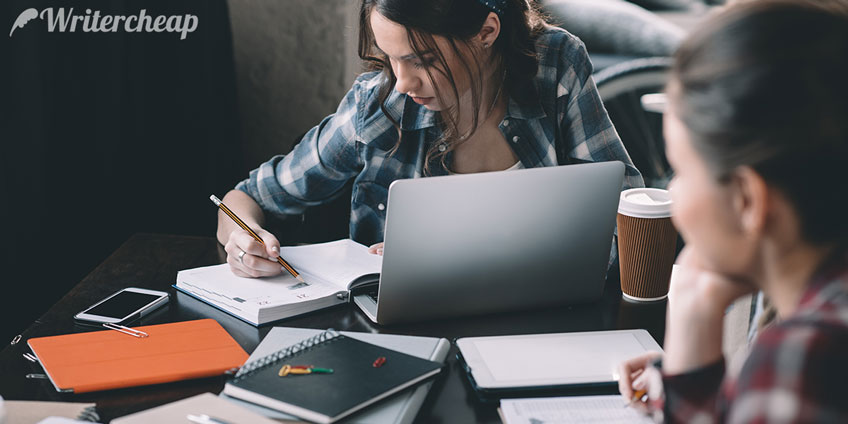 It was supposed to be a great day at school, but the teacher came in and dropped a research paper in your lap? Let us handle the situation. We have been through it ourselves, and we know choosing high school research topics is exciting but challenging at the same time. Firstly, let us guide you through 6 easy steps to get you to your best research topic.
How to Choose Research Topics?
There are two ways to find research paper topics for high school: to create your own or to pick a suitable one from the list of the topics on the Internet. Let's start with the first option. What should you do to generate a genius idea for your research?
Understand the Assignment
Usually, if you write a research paper, the teacher gives you an assignment. There are some important things to consider before you choose the research topic. How many pages do you need to write? How long is your bibliography? What kind of research is your teacher asking for – to read some books, to look at websites, to do your own interview. You need to be 100% sure what is required of you. So, ask questions and make sure you understand your assignments before choosing the topic. That way you won't waste any time.
Brainstorm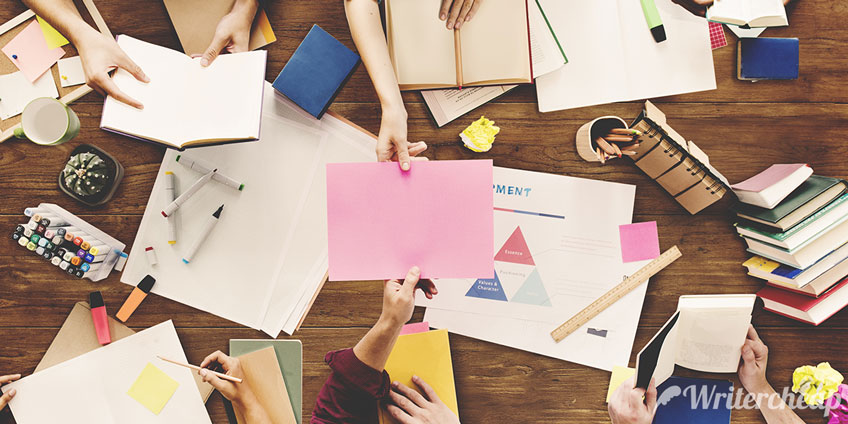 Once you understand your assignment, you should brainstorm research topics. It means, think of any topic that comes to mind and that you have some interest in. But personal advice, even if you are not interested in it, write it down – such topics might spark your creative energy. Eventually, choose the topic which you have interest in, as it will give you the intrinsic motivation to complete your project.
The easiest way to brainstorm is creating a list, writing down as many topics as you can think of. Another way of brainstorming, which I learned at the university, is making a mental map. Put the main idea in the center: it might be the topic of your class or the chapter in one of your textbooks. Then begin connecting related ideas. A lot of online essay writers use that method. Here is an example.
A visualization is how we make a mental map. I have chosen a random topic – an ocean (in fact, I just want to swim now) and wrote down the ideas, the associations which popped up in my head while I was thinking about the ocean. The drowned cities or ships is actually a great high school research topic. So, make your own mental map with circles and pick the one which seems the most interesting to you.
Specify the Topic
Once you have brainstormed a bunch of ideas and expanded your possible topics, you need to refine and direct your topic, make it more specific. One big error that a lot of students make in high school, including myself, is choosing a research topic that is too big and not manageable. Take the ocean, for example. The topic of the ocean or the ocean life is too broad for the research.  The smaller and more specific the topic, the more interesting and unique your paper will be. There are not so many sunken ships in the oceans, but even that topic you can refine. For instance, you can do a research about missing ships or cities in the Atlantic, sunken ships during World War II or the largest drowned cities.
Discuss It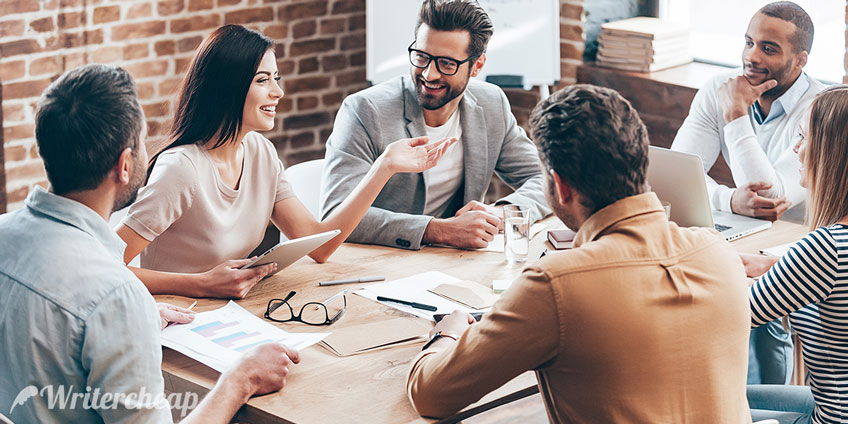 A lot of high school students do not think of this step, but it is really important for finding a truly interesting research topic. Whether you have already chosen one or are still considering your options, discuss them. Grab classmates, talk to your professor or friends and discuss what you think about doing. When we have worked on something for a long period of time, our eyes are swimming. That is why we need to ask the opinion of others.
Ask people what they think about your topic, is it a good one to explore further, does it sound interesting to them. I can say from the personal experience, they will understand whether it is a fascinating idea or not just by reading the title. If the topic is really cool, your friends or teachers will tell you in two seconds "Oh, what a great topic! Sounds cool!" You will see interest in their eyes.
Research It Before the Research
Before you finalize your research topic, find a few resources related to your possible research topic and do some background reading. It is perfect if you can find different types of resources like documentary movies, interviews, published articles and books. Talking about sunken ships, it can even be the Captain's logs. The more sources you have, the more vivid of a picture you will get at the end of the research. In some cases, diaries are the best source of information. You need to consider all the options.
Develop a Question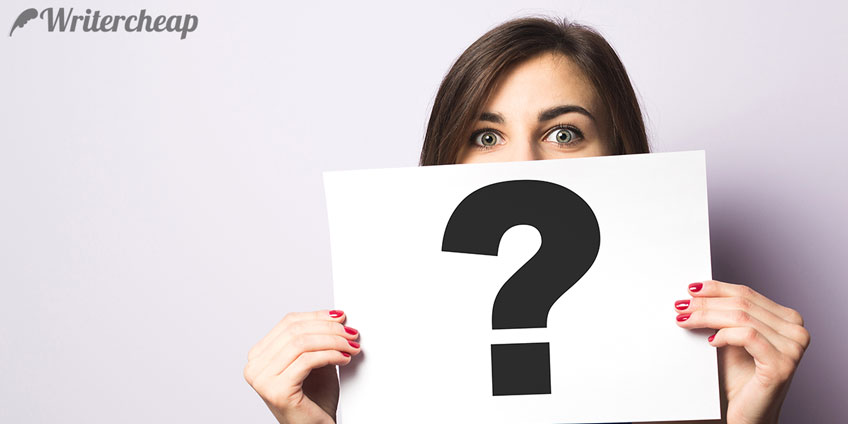 Just like every book has to have main motif, your research has to have the main question which you will answer at the end. A relevant question captures a research problem and fills a gap in a previous research. You should come up with an open-ended research question. This narrow and specific question will later turn into your thesis.
If you have a hard time formulating this specific question, go back to step 5 and read more on the topic. Another way to develop the question is answering the 5WHs – who, what, where, why, when. The answer you give can be your thesis statement. Often the goal of your research is to confirm or deny the thesis statement. For instance, "Mary Celeste: truth or myth".
One huge mistake I made in high school was gathering the information or facts about something without a research. You are not writing an article for Wikipedia. A good essay is analytical, not descriptive. It does not just state facts, but explains something, shows how it works. When you are a high school student, teachers do not expect you to discover anything new. They want you to search for the information that already exists, but the point of this is to deepen your knowledge and develop a new outlook on the problem.
Apply Critical Thinking
Research papers are different from most other kinds of papers because you are trying to make an argument for yourself and looking for something to say from your point of view. It means you need to use critical thinking in order to call into question a popular opinion. This is something you will learn in college, but for now it is enough to share your point of view in the research paper. It will make the research unique.
Interesting Research Topics for High School Students
There are a lot of research topics for high school students, so let's move on to my favorite part of the article – the interesting topics for a high school research paper. My brainstorming is in action. I hope you get to use one of them or even more.
Psychology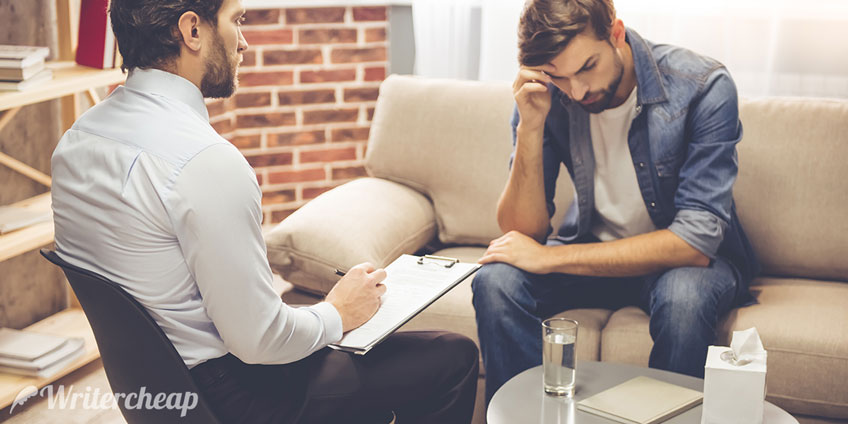 It is one of the most powerful sciences in the world. Psychology explains the things you never knew or realized about yourself. It is a science of a human brain, state and feelings. That is why it includes my favorite topics to research. Here are some of the most interesting ones.
Are you a giver or a taker? Find it out for yourself and explain it to others. 
The art of lying. There are so many books and articles on how to spot people lying based on gestures and body language. Research which methods politicians, close friends or sales managers use.
What we know and what we do not know about consciousness.
Introverts vs Extroverts. Advantages and disadvantages of being an introvert or an extrovert.
Risks and Benefits of Hypnosis. Is it detrimental to people's health? At what age is it safe?
Is the obsession with fast food a psychological disorder?
The psychology of the winners. Is it different from the psychology of most other people?
The feeling of Deja-vu: what is your brain trying to tell you? Why do we feel it? Is there some part of a brain responsible for that?
The mind of the returning soldiers. The process of changing the mind of a survivor.
Humor as a method of dealing with all the problems. Does it really work?
Cell phone addiction: Truth or Myth.
Does sleepwalking need to be treated? What does the science say?
Do dreams reflect our mental state? What do we know about the prophetic dreams?  Can our mind really predict the future and reflect it via the dreams?
13 reasons why: bullying in high school.
History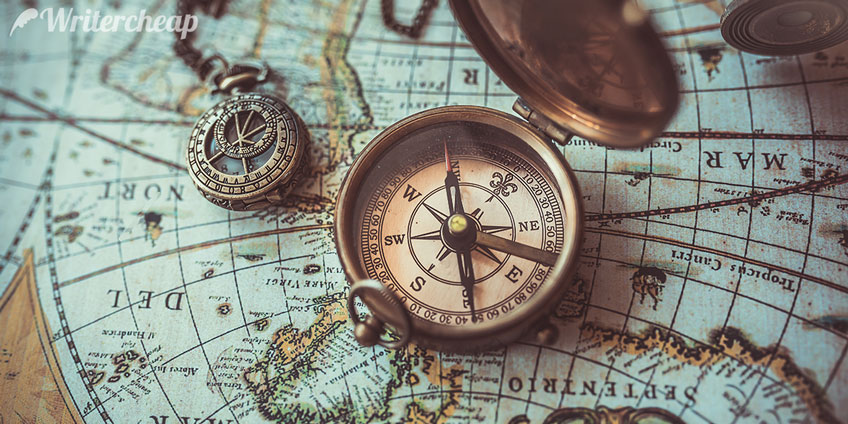 It is an inexhaustible source of research paper topics for high school. You can write a whole dissertation about each paragraph of your history textbook. Choose an interesting topic based on the year, decade, personality, or event in history. Here are some topics I would like to research.
Capitalism: ideology or economic system?
What you will tell your children about the XXI century.
Revealing the secrets of the ancient texts: The book of the Dead/The Bible/The Gospel.
Who did we actually fight at World War I?
Lessons from 1918.
History behind the Peaky Blinders.
Military strategies that always win. Research the most powerful armies and their strategies.
The strengths and weaknesses of the Russian/Osman/Austro-Hungarian/ Byzantine Empire.
Victory strategies of Alexander the Great.
The most important revolutions in the world. (Iranian/Chinese communist/1848/Industrial/Cuban/Russian)
Pearl Harbor: why did that happen? Who is to blame?
The shortest/the longest wars in history.
What we should know about the Templars?
The Cold War: who actually won?
The most powerful women in world history.
Sport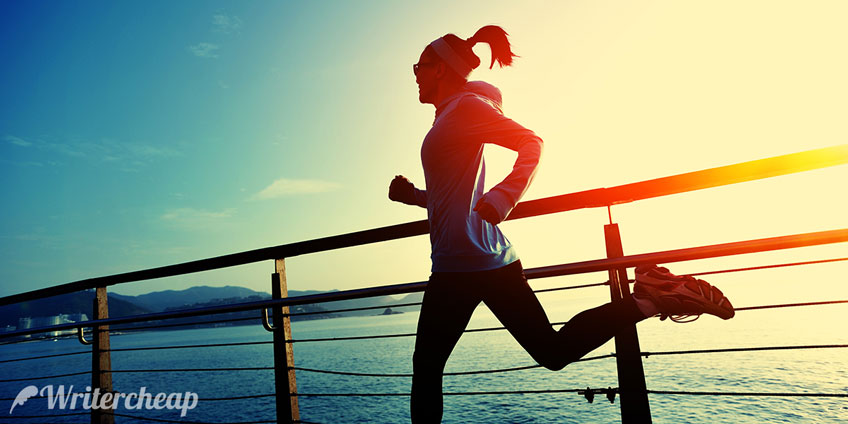 Sport is a fight. Research the strategy of winners and losers, the game strategy, the creation of new kinds of sport. Remember the last game you watched, analyze the principles of playing.
The influence of a crowd. Does the roaring of fans really help our favorite teams to win?
Football in different countries. Where is it most popular?
Games we did not know existed.
Olympic games in the ancient times and nowadays.
Unbreakable: the story of winning after being injured.
Beyond understanding: world records in athletics/basketball/tennis/ hockey/marathon swimming/trampoline/alpine skiing/ski jumping.
The science of being a sports fan. Write about the best performances of sports fans, the traditions of sports fans, how to become one of them, and is there a fan initiation?
The daily routine of famous athletes.
The special diet of Olympic winners.
From player to coach: is it a successful transition?
Social Changes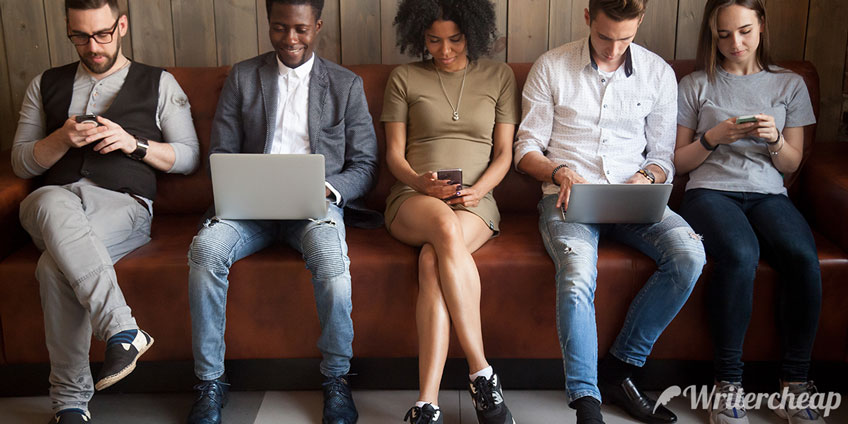 The world is changing and so are we. It is quite difficult to get along with seven billion of people. That is why every social issue must be thoroughly researched.
The problem of hazing. Rituals, statistics, injuries.
Are we able to spend a month without social media? Is there Instagram/Facebook addiction?
The understanding of marriage in different countries.
Girl's education in Afghanistan.
The rights of Muslim women.
How to treat refugees?
How does Hollywood portray men/women/college students?
Practical Tips on How to Write Good Research Paper
Once you pick a topic for your research, make it perfect. Writing a research essay means being an expert in a small area. To write a good research, you do not need to be a young Oscar Wild. Just follow the rules. This is the secret.
Use Simple Words
If you can't say it simply and clearly, keep quiet, and keep working on it till you can – Karl Popper.
We all want to sound smart. But nowadays it is not too hard to google intricate terminology and long words. The magic of writing is in using simple words to address difficult questions. You do not want to make readers think you are more intelligent than they are. Keep it simple. There is a great experiment of Department of Psychology in the University of Toronto by Daniel Oppenheimer. It is called Consequences of Erudite Vernacular Utilized Irrespective of Necessity: Problems with Using Long Words Needlessly. Take a look at it if you want to become a better writer.
Do Less, But Better
It is not a new statement, but it is still relevant in regards to a research topic. Have two or three strong, well-structed arguments to convince the readers. Do not stray away from the topic. Focus on the one you chose.
Add Some Statistics
A shocking statistic can be used to amaze the reader. For example, every year, more than 100 ships we know nothing about disappear in deep waters. Such facts are always seared into the brain. You can turn this statistic into an infographic to make it visual.
Stick to Order
My professor at the university always says: "first you write the whole dissertation, then you proceed to the introduction." The same goes for your research. Start with writing body paragraphs and end with creating the introduction and the conclusion. Only when you are an expert in the topic, you have something to say about it.