Your Balancing Skills: Juggling Personal Life and Studying
on 28/07/2018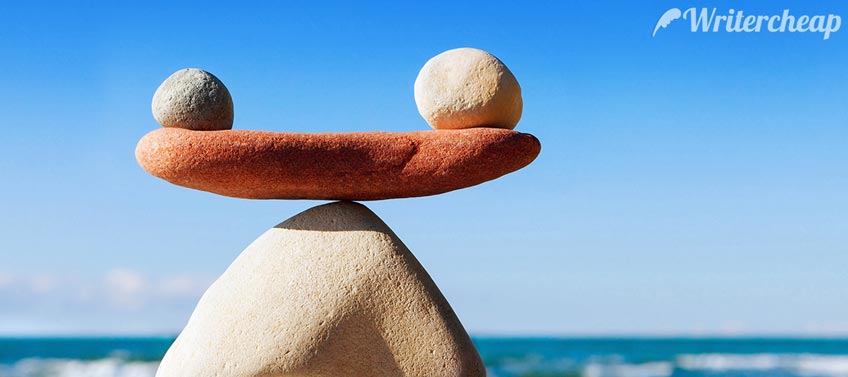 We are nowhere near to being qualified to give you a piece of dating advice, and we`re not going to. Personal life basically isn`t only about dating, right? It`s just the time that you keep to yourself and decide what to do with it.
Anyway, no matter how this system works, if you still have no time for doing anything except attending lectures, writing essays, submitting papers, and all that endless routine some weird people call higher education, welcome to read this article.
Plus, you can hire our essay writers online to free yourself from at least some part of that academic burden on your shoulders.
Let`s face the truth. It`s impossible that a university doesn`t provide some spare time for students. You`re not supposed to be working on improvement of your skills and knowledge 24/7.
But that`s how the little perfect world works. In reality, you`re regularly stuck with studying, wherever you go and whatever you`re doing.
So, for now, we`ve established that your university may have a too hectic schedule, and it`s physically and mentally impossible to keep up with it.
There is another suggestion though. Are you sure you know how to manage your time?
You`re telling me that you know exactly how much time you`re supposed to dedicate to studying, private life, sports, etc.? Oh, honey, you`re so delusional.
When you`re in your early twenties, time management is a skill that you`re struggling to improve yet fail all the time. Perhaps you`ve just chosen the wrong approach.
Let`s ask science instead of conducting amateur experiments. There is a reason why you can`t find time to meet up with your significant other for weeks. How are you still not dumped? You need to put some effort into organizing your life so it will be fulfilling and effective.
We know exactly where you should start.
Throw Your Watch Away!
It may seem radical, but I really wanted this subtitle to shout out the idea to you. This method is really cool and was suggested by professional psychologists.
If you feel like you`re getting behind in your life, you should try ignoring time. Yes, it may sound absurd, but when you try this method for the first time, it will all make perfect sense.
Humanity is caught up in the circulation of time. Everything that we do, our plans, meetings, work hours, depend on time.
Let`s say you have a plan to finish writing an essay till 7 p.m., and only then you`ll be free to go out with your friends.
What do we see here? It`s 7.05 p.m., and you`re not even close to completing your work. How does this make you feel?
It`s not a pleasant situation, that`s for sure. Nobody likes it when their plans are crashing down. However, it`s not that big deal.
This is the moment when you may get disappointed about yourself because you didn`t manage to cope with something. But it`s not your fault that you can`t submit the essay on time. It`s just your fault that you perceive time this way.
Try not to look at the clock or watch when you`re doing something. If the temptation is too strong, try to attach a sticker note to the computer monitor, so you don`t see how much time it is. That`s what I did, seriously.
Time gives us the feeling of insecurity and anxiety. It can make us quite intimidated.
Remember what you feel when you see that there are 5 minutes left till the end of the test. You are crazily nervous, your body releases adrenaline, and this mental condition isn`t the best for concentration and thinking.
You`ll get things done faster and in a more productive way if you have no idea how much time you have spent on writing that essay. This way you`ll have more free time, you`ll feel more relaxed, and you`ll finally be in a mood during those walks under the moon.
Don`t Study If You Don`t Feel Like It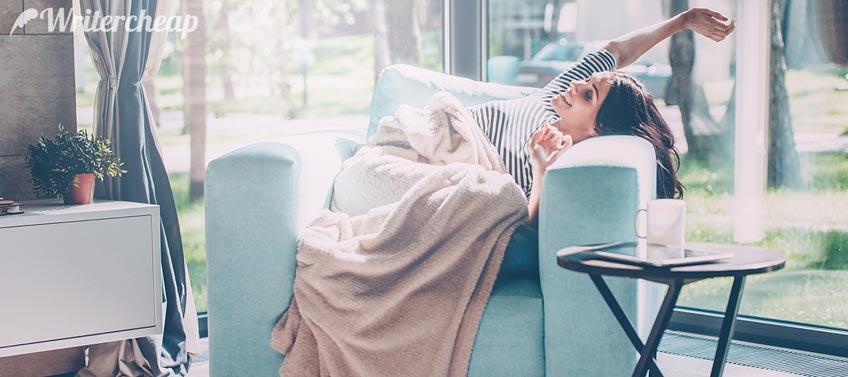 Brilliant advice, I know, say no more. Despite the fact that it may seem ridiculous to some of you, this method was yet another one tested by psychologists.
And why on earth would we offer it to you? We are here to help you with your studies.
We all have those days when we don`t want to get out of bed. You don`t feel like something is specifically wrong, but you`re not being your best productive self. These are the mornings when you`re even too lazy to get a glass of water and you`re just lying there, looking at the ceiling, being all thirsty and lazy.
The state of melancholy and a blue mood aren`t those feelings which require much introduction. We all know exactly what they feel like.
However, all of us have productive days too, and you must know how to catch those very moments.
These are the morning when we wake up with a feeling that we can rock this world. Don`t miss out on those days! Don`t let them slip through your schedule. Don`t force yourself if you don`t feel like this is the best time. Work as much as possible if you know for sure that this day is going to be productive.
Let's Get Rid of Old Habits
People just aren`t born for letting go. This statement is true for our relationships, work, and habits.
Every time we try something new, we get one step further on our path of self-development. You need some new habits in both private life and study.
There is nothing worse for a romantic fling than a routine, and the same is with the work of the brain. Your consciousness and subconsciousness need change. So your brain will always have something to analyze. It will release tension and for some reason, I assume, this is exactly what you need.
Do you feel like you could get some more tips? This website surely has something interesting for you.