How do YouTubers make money?
on 04/09/2019
It's impossible to find a person in the U.S. who hasn't heard of YouTube. The video sharing website that was founded 13 years ago has changed so much. It's not only about connecting the whole world, but it's also about the significant impact on people's lives who currently get paid by YouTube platform. It allows anybody to become visible and popular.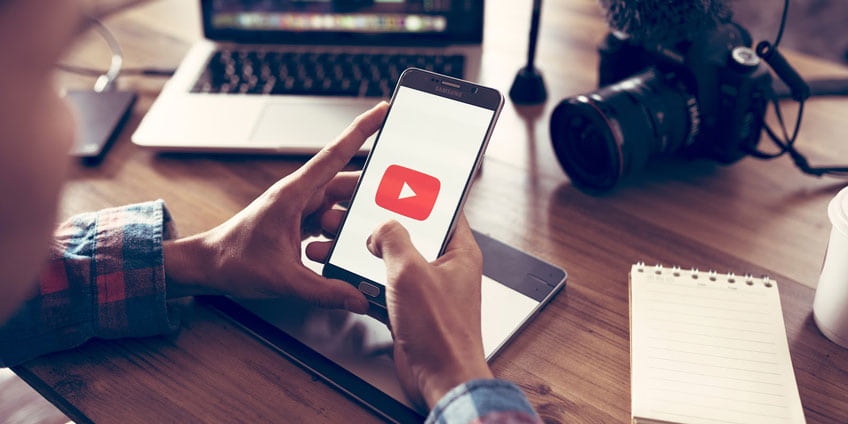 Everyone can launch their own YouTube channel, get views, and forget about their regular job.
We can see how famous YouTubers, such as PewDiePie (82M subscribers) or Dude Perfect (37M subscribers) enjoy their lives by only doing what they love. Sometimes it seems like every famous personality on Youtube is a millionaire. Can someone make a fortune out of funny videos?
How much money do YouTubers make?
If you have an active YouTube channel, you can receive up to $18 per 1,000 ad views. It's around $5 per 1000 views.
If you are curious about how much your favorite YouTuber makes money, you can check it online on the SocialBlade website. You can easily see their estimated monthly and yearly earnings. However, once Youtubers become famous, they start making money by 'selling air.' Fans do want to meet up with their idol. So, they are eager to attend the shows and buy stuff that is somehow connected to the Youtuber. Different kinds of companies know about this very well and offer Youtubers work contracts. At the moment, there are a lot of YouTubers who live out of selling products. Sometimes there are unexpected situations with all this "let me sell you something."
Zoella, British Youtuber with almost 12M subscribers was forced to apologize for selling advent calendars for £50 each. She realized that it was too expensive once she's got a lot of angry comments from parents who couldn't afford it.
Some YouTubers don't hide the fact that they are entrepreneurs and use Youtube as a platform where they sell products. They understand that to do so, they need to provide high-quality content. Otherwise, people won't be interested in watching simple advertisements.
Take, for example, Lily Singh who became famous for great comedy. She calls herself a superwoman on Youtube. She was using her channel to sell her book, How To Be A Baws. Since she has 14M subscribers at the moment, it's likely to believe that she has found her readers.
Let's see how much money other famous YouTubers make.
Logan Paul net worth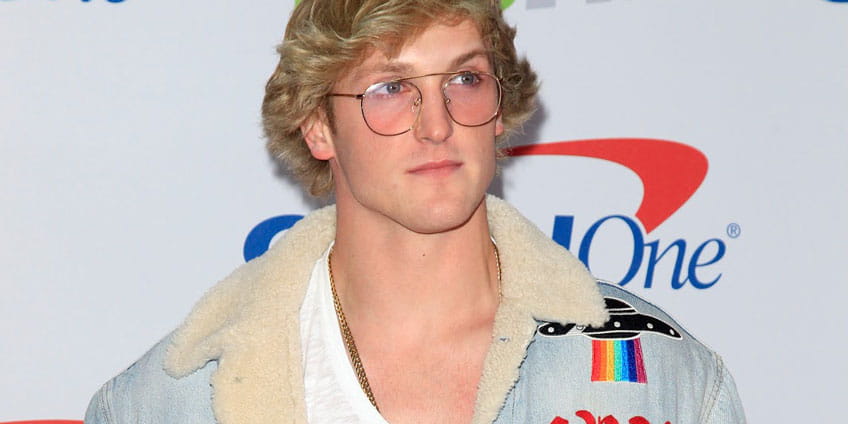 Logan Paul is a successful YouTube personality. Logan is 23 years old who makes crazy vlogs in Hollywood. He doesn't only make videos; he's also working as a producer and entrepreneur. His net worth is $19 million in 2019. The audience of 18M subscribers is good proof that Logan is doing a great job.
Jenna Marbles net worth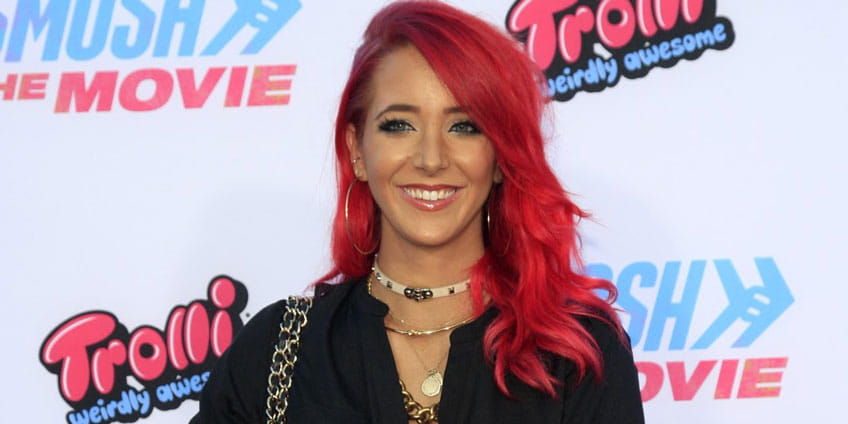 Jenna Marbles can make you laugh during the darkest times. Her comedy and self-criticism help her to win people over. In the past, she was a writer and go-go dancer. Now, she can do what she likes and not be worried about finances. Her net worth is $8 million in 2019. Jenna Marbles also makes money on a weekly podcast, The Jenna & Julien Podcast, and sells products.
Youtube pays around $2000 for a video that accumulates 1 million views. Jenna started making her videos nine years ago, so you can only imagine how well she is paid. Jenna is 32 years old, and she has 19M subscribers who watch her videos on a daily basis.
James Charles net worth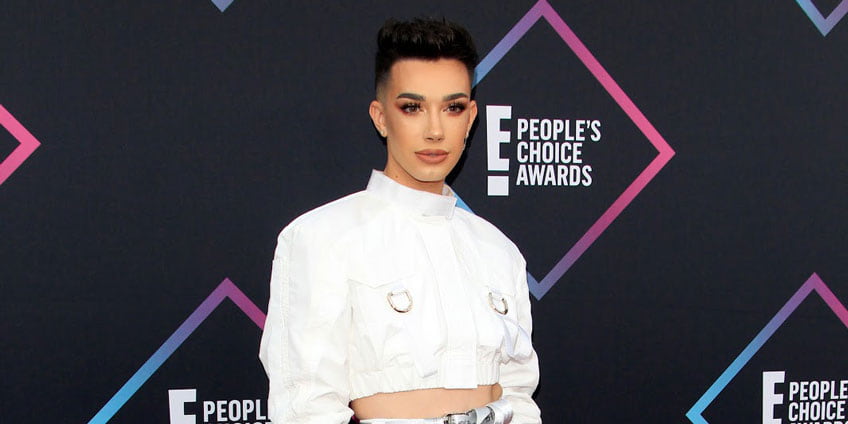 James Charles is 19 years old makeup artist. It took him three years to gather the audience of 10M subscribers and earn $5 million. In 2017, he uploaded the video called "How much money beauty gurus really make." Where he explains why most bloggers keep in secret how much they make per sponsored post. Youtubers always have to sign contracts, so they are not allowed to tell what's going on behind the scenes. He also said he had declined several over $1.000.000 offers from different companies because he didn't want to recommend to his subscribers something that was not good.
James Charles speaks openly about his sexuality as gay and keeps making videos in New York at the moment.
If you love making videos, you are good at speaking to the camera and want to make money online - Youtube may be a good option for you. It's the world that welcomes everyone who has great ideas.
How to become a Youtuber?
If you want to make money on YouTube as well, the first thing you need to do is to create an account. You can also use your existing one. Think of a catchy name for it. It can be your real name or nickname. It can also be something funny and useless, and that is easy to remember.
At first, you will need to make a plan for what you are going to show. It should be interesting so that not only your mom will watch your videos.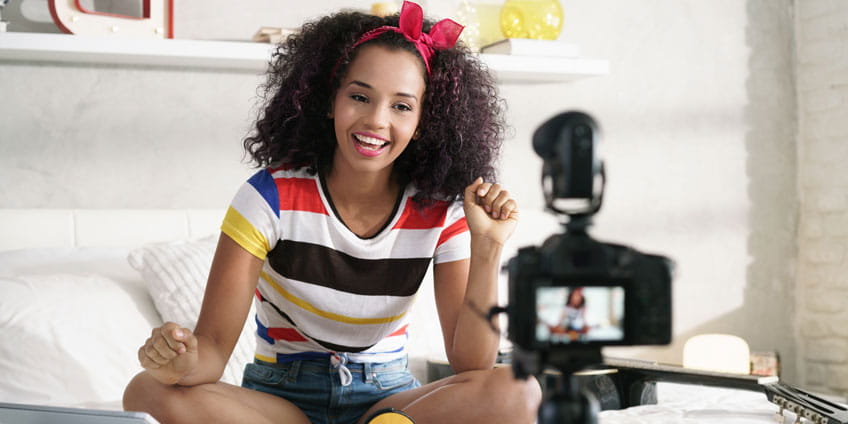 There should be a topic you can talk about for hours. Some people like speaking about themselves in their videos. There is nothing wrong with that as well. People do want to know about the person they follow. However, you need to offer something more than personal drama. Videos with lifehacks and comedy are very popular at the moment.
Making a plan is essential because you will have to be consistent with your uploads.
Finding your audience is a crucial point. Once you have at least 1000 subscribers, you can monetize your account.
How do you find your subscribers?
Share your videos on Facebook, Twitter, and Instagram. Ask your friends to share your content on their Fb profiles as well.
Subscribe to other YouTubers who make videos on the same topic. Comment under their videos and invite people to check your Youtube profile.
Interact with people who leave comments below your videos. Give them to understand that they are important to you.
Use keywords and describe your video.
Upload video regularly. It shouldn't be just once a year thing.
Ask people what they want you to show.
Once you have your audience, you can start making money as a YouTuber. To do so, you need to click the link "Video Manager" and find there an option to enable monetization for your channel. You can check your estimated earnings and ad performance once you click on the Analytics link.
Vlogging is a competitive business, but once you find your subscribers, you will be able to get so much in return. Don't be afraid to fail. Be afraid not to try!