How to become an international student in the USA?
on 28/08/2019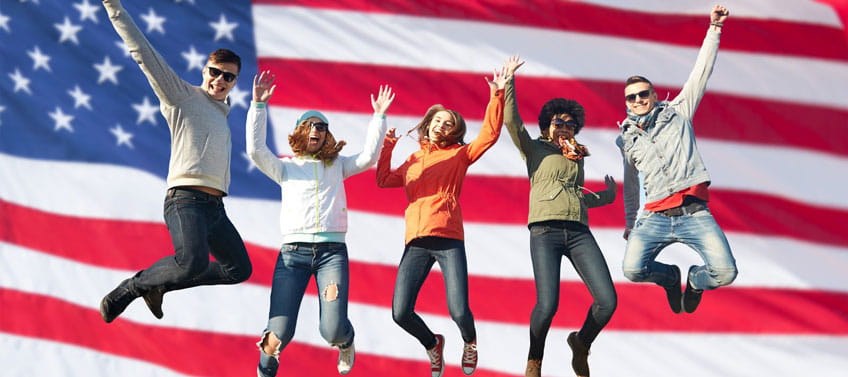 More and more young people from all over the world want to study in the States. Some of them have never been to the United States before. They saw New York, Washington, Los Angeles and Chicago in movies, read about it in books. And the only thing they can think about is how to apply for college in the USA for international students.
The reasons are simple. Universities of the United States are considered the best in the world.
First four positions of the best Universities in the world are:
1.Massachusetts Institute of Technology (MIT)
2.Stanford University
3. Harvard University
4. California Institute of Technology (Caltech)
Diplomas of American Universities are recognized in all countries in the world. So, it is easy for graduates to find a job anywhere they are, including the U.S. At the moment there are more than one million international students in the U.S.
Even though Universities are well-prepared for international students, there are still a lot of questions on how to adjust to the country of Abraham Lincoln, Elvis Presley, Oprah Winfrey, Madonna, and Donald Trump…
During elections in 2016, Universities in the U.S. started spreading a welcome message to international students #YouAreWelcomeHere. They wanted to show that despite Foreign policy of the Donald Trump administration, universities are eager to accept international students. The goal of this message was also to show that there is a safe and friendly campus environment.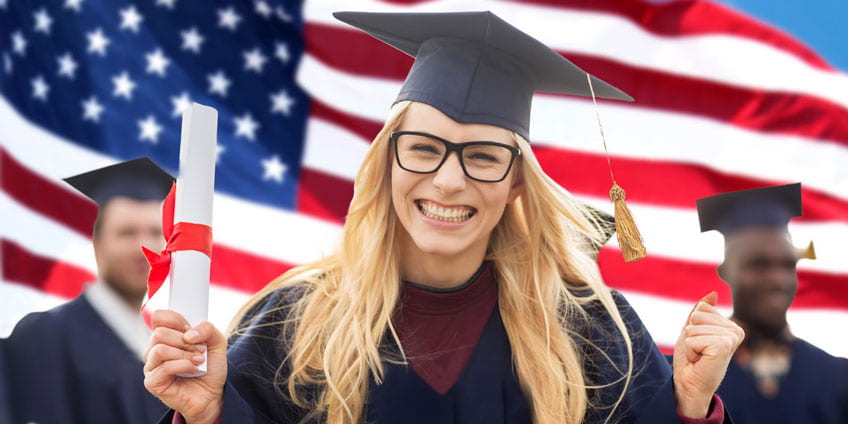 Many international students prepare a few years before getting into college. Universities full of promise are looking for extraordinary, active, and talented young people. The sooner you understand it, the better chances of being accepted you will have.
First Preparation Tips
#1
Be the best at all the subjects. The thing is that when you apply to university in the U.S., you need to submit your high school transcript translated into English. So, those who start thinking about their grades in the final year might not be able to make their dreams about studying in the U.S. come true.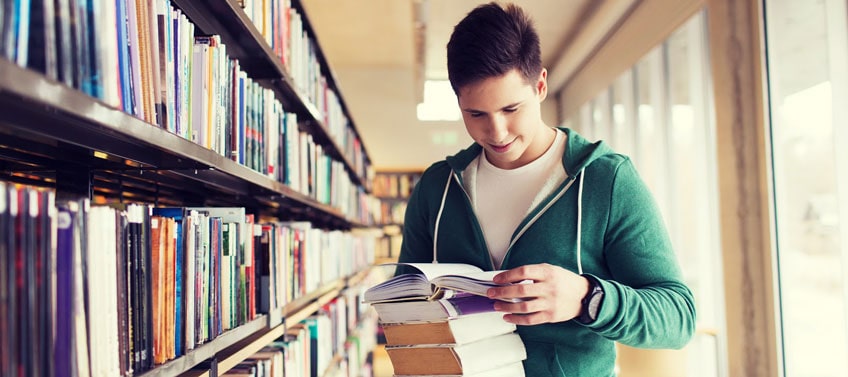 #2
Most universities require to submit the essay where you can tell about yourself and your achievements so far. Even though you are still at school, you need to think about how to set yourself apart from the rest of the applicants. To do this, you can start volunteering, reading more, writing a blog, participating in different activities at school. Be original and develop in the field you like.
#3
Needless to say that all the subjects at universities are taught in English. So, people at the campus expect you to speak decent English. It will only benefit you because when you speak the local language, you can adjust quickly, find your first job, and make friends.
So, one crucial thing you should do is to take an English language test to prove that you have a reasonable level. You can choose between TOEFL(Test of English as a Foreign Language) and IELTS (the International English Language Testing System).
Both certificates are valid for two years after the test date. You can retake IELTS or TOEFL exams as many times as you want.
The fee for TOEFL depends on a country of residence. In Cuba, it costs $180, while in Norway it is $290. The same is with IELTS.
Check those two and choose which testing system you like more. Make sure to pass these exams a year before you start your first year at university.
#4
While you are preparing for the English language exam, you should choose the degree subject and the university where you'd like to start your American adventure!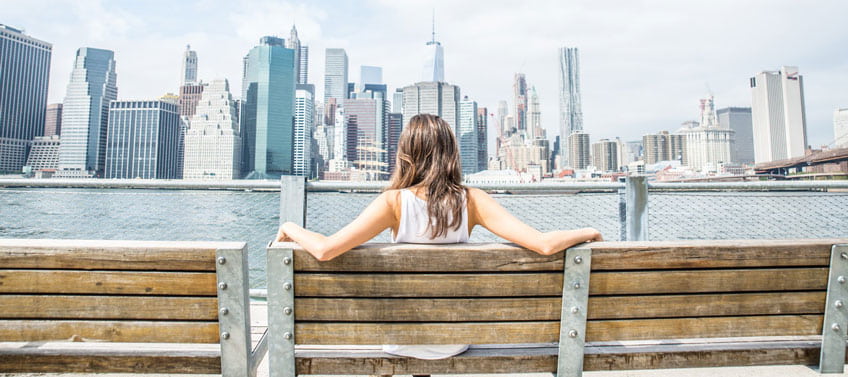 Costs of studying vary from one university to another. The international student should pay from $5,000 to $50,000 per year. The most expensive universities are private non-profit four-year colleges, such as Harvard University, Stanford University, Johns Hopkins University and the University of Pennsylvania.
Every university has its own requirements for would-be students. You can check it on the website and learn whether it is hard to get into Harvard or not!
Luckily, there is a possibility to submit all the necessary documents online.
The average package of documents is:
Application

English Test Score

Recommendation letters (from 2 to 3 letters from your teachers who know you very well and can tell about your achievements)

High school transcript

Application essay

SAT score (learn more about this test here)

Passport photo

Receipt for payment your application fee
The deadline
The application deadlines are usually ten months before the course starts. It mostly depends on the university, so remember to check all the information that is available on the official website of your dream school. It's important to mention that it's always better to ask when you do not understand something rather than not having all the information.
Nobody will look down on you if you write an email trying to make something clear.
If you want to increase your chances to study in the U.S., you can apply to several colleges at the same time and see where you can get accepted. Nobody counts how many applications you have submitted, so it is only up to you to make this choice. American students apply to 8 colleges on average. However, keep in mind that applying can be costly. You will have to pay for each application up to $100. At some colleges, it may cost a little less ($40-$75).
To do it smartly, you should:
Apply to colleges you really want to study
Be realistic about your chances
Have a backup plan
Once you get your college acceptance letter, take a deep breath, and wait for other letters to come. You need to make an informed choice. To do so, you should compare all the colleges you are accepted to (hopefully, you will get more acceptance letters than denial ones!).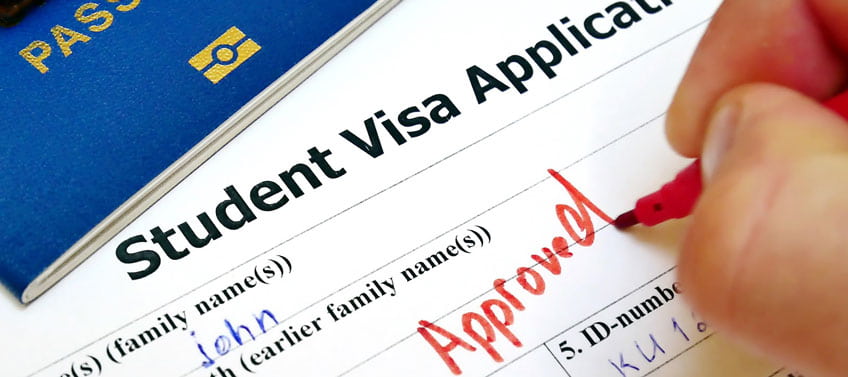 When you make this choice, wait for official documentation from your future alma mater to come. It will allow you to apply for student visa number F-1.
How to apply for a student visa in the USA?
You can do it online on the website of the nearest US embassy. There you will have to submit your photo, fill out Online Nonimmigrant Visa Application and pay an application fee. The next step is to schedule an appointment for the interview that is conducted in English.
If you want to get an F-1 visa without a problem, prepare for the interview. In most cases, interviewers ask international students about their intentions regarding living and studying in the US. Also, they want to make sure that international students can support themselves financially during their stay in the U.S.
Try to look confident and answer all the questions. It would be great if you are good at small talks. It can really help you. The thing is that you need to prove that you are fluent in English and know American culture very well. Get them to like you.
After you get your visa, you officially become an international student in the U.S.! Congratulations!
When you have your visa settled, and your passport is up to date, it is time to pack your stuff!
If you are on a tight budget, make sure to take all the necessary stuff with you. The best option to do so is to write down what you need and pack according to your list.
There are certain things international students usually forget to pack, like: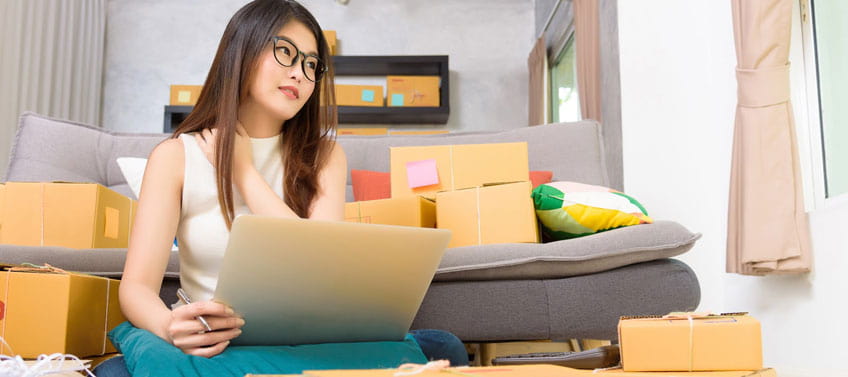 1. Plug adapter.
Not everyone knows that there is a different plug system in the USA, so if you want to charge your devices and not to get stuck on the road without it, order plug adapter before your travel. If you shop online, you can buy it for a little money.
2. Mementos.
Indeed, you can't wait to pack your stuff and start a new life in the United States. However, do not hesitate to take with you something that reminds you of home. It can be your mug, favorite book, blanket, photos. You might think that it is unnecessary because you don't have enough space in your suitcase. On the other hand, people do feel nostalgic from time to time. Adjusting to living in a foreign country might take weeks or months and be quite stressful. So, it is really essential to have your mementos.
3. Cash.
You can exchange money in your home-country( choose the best exchange rate) and take cash in dollars directly to the U.S. Make sure to have $10-20 banknotes. Not all the fast food places or bus drivers will accept $100 from you.
The entire process takes a lot of time, but you have particular reasons to study abroad. At the end of the day, you will see that it's worth it.
How to get a job as an international student in the USA?
Moving to the USA to study is the first step for international students. Of course, they also want to adjust, make friends, and find their first job. But how can the international student make money in the USA?
Luckily, there are four employment opportunities for student visa (F1) holders to work legally. You can work full time during the holidays. However, when you attend your classes, time for work is limited to 20 hours per week (so, you will have more time for studies).
As an international student, you can find work on your campus (in the cafeteria, library or dorm). You can start working on the campus even during your first year in college.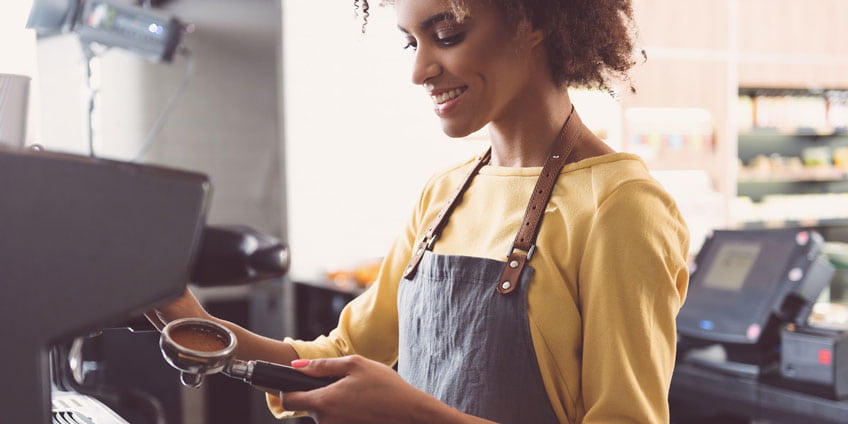 Starting from your second year at university, you can find off-campus employment. However, you can get permission to do so only if you have economic hardship. You don't have to think about how to get a work permit in the USA as an international student. Just contact the Designated School Official to learn more about your application process.
Last two options of official employment for international students are curricular practical training (CPT) and optional practical training (OPT).
CPT is a part of your curriculum in college. The good news is that in this case, you can work full-time during your session and gain experience in your field of study.
OPT is also a good option because you can work temporarily in your field of studies. Keep in mind that you can work only 20 hours per week in this case.
Learn more about legal employment for international students on the official website of the Department of Homeland Security.
How to get a social security number in the USA for the international student?
Once you are authorized to work on or off-campus, you can get a social security number in the USA for an international student. It is the nine-digit number that you will need to have every time you are hired for a new job. That's is how the U.S. government keeps track on how many years you have worked.
To get it, you need to prove to the Social Security Administration's (SSA) that you are a full-time student. You can get confirmation of your current student status in your college. Also, you need to prove that you have been working. Showing SSA letter from your employer with all the details about your work would be just fine.
How to get accepted as a transfer student?
What is a transfer student?
A transfer student is someone who earns enough study credit in one institution and moves to another institution at the same level.
You can become an international student in the U.S. even if you attend university in your home country at the moment. There is no need to drop out of school. You can follow the procedure and continue your studies in a college in the U.S.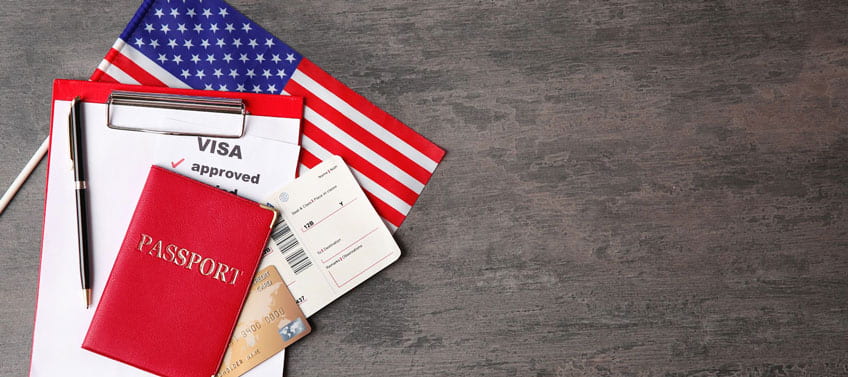 You can find all the admission requirements for international transfer students directly on the website of the university you want to apply. Learn how to become a transfer student!
If you want to transfer from the university from outside of the U.S. and become a foreign exchange student, make sure to have the next essential documents:
Motivation essay
You need to tell about yourself, your ambitions, and goals. It is like a job interview, and it's time to show your "employer" what you can do for him and why you are an excellent fit for this position.
College-specific essays
Show that you have learned a lot and already have some achievements. You can also describe the university subject you are interested in.
Recommendation letters
First-year students usually have a recommendation letter from their teaches. If you want to be a transfer student, you need to establish a good relationship with your current professors and ask at least two of them to write a reference. It shouldn't be only about your great character and enthusiasm. Your professor should also describe in detail your outstanding achievements in studies and why you should become a transfer student. Maybe you have done amazing research. Let everyone know about it!
Good scores
Every college in the U.S. wants to have the best students. You can prove it with your scores. All tests are essential because it can affect your reputation.
English proficiency test
And once again, you can choose between TOEFL and IELTS and prove that you know something more than "My name is..."
Student Engagement
Besides having good scores, you need to show that you are an engaged student. It means that you participate in different kind of activities (e.g., college clubs, theatre, newspaper ). It is a reflection of your college goals. So, don't forget to work on your extracurricular activities.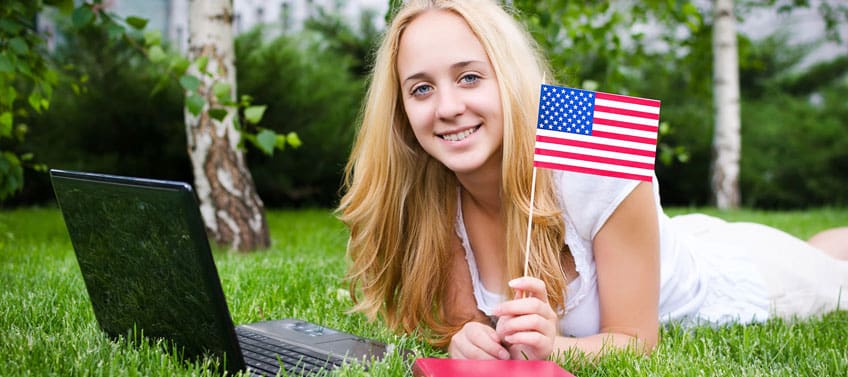 There is always more:
Do not hesitate to look for scholarships for transfer students. You can check more information here.
 Check what colleges seek transfer students. For some four-year colleges, international transfer students are an essential part of their recruitment strategies.
 Find on-campus housing. It will help you to adjust quickly and make new friends. Some international transfer students have problems with that because they miss their previous colleges and friends, so make it easier for yourself.
 Ask if your college offers an orientation for the international transfer student. If they do, it will be easier for you to find your way on the campus. Don't be afraid to ask for support.
Work&Travel
If you are not able to apply for college as an international student at the moment, there is another option. Well-known Work and Travel program offers an incredible experience in the United States to students from all over the world.
Every student who meets all the requirements is pretty much welcome.
This international cultural exchange program allows you to live and work in the States for three months in a row during your summer holidays.
You will be able to make new friends, travel to different cities in the U.S., and financially support yourself during your adventure. So, if you are interested in trying Work and Travel USA program out, contact the local agency in your home country to get started with your documents.
How to succeed as an international student in the USA?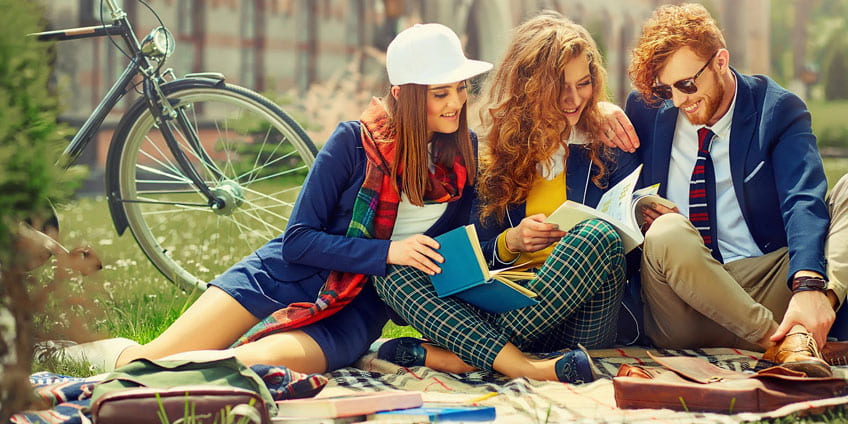 The first year in college can be stressful even if your family lives nearby. But what if your family lives on a different continent and no one around can speak your native language?
Probably you understand that once you become an international student in the U.S., you need to think about your future and start achieving your goals. You need to work hard on attaining academic success. Put yourself together and learn how you can succeed as an international student in the USA.
Attend your classes
It looks obvious, but many students forget the importance of that once crazy student life starts. There are so many people to go out with, a lot of festivals and parties to attend. No wonder it is difficult to concentrate on your studies. However, you have to stick to the plan and work to maintain competence and become an excellent professional. Admit it, you need this like no one else because international students have a different situation.
Get your assignment done
It's been a long road, but there is no time to relax. Needless to say that it is very challenging for you as for an international student in the USA, but it is worth it. Homework is an essential part of your studies because it helps to develop your memory and critical thinking. It also teaches you responsibility. You know you will get your reward afterward. Listen to your professor, build a reading habit. Do not hesitate to use writing service to help yourself with the essay.
Make real friends
There are a lot of people you can hang out with, but you need to find worthy ones who have passions and goals in their lives. Every person is your potential business contact, so that's why it is important to be social and active while in college. Find supportive friends who share your values. It is an excellent investment in your future.
Engage in social activities and extracurricular
You never know whom you can meet and what you can learn, so don't miss your chance to discover this! Do you remember the story about Steve Jobs and calligraphy class? Exactly. Knowledge is priceless.
Set up your goals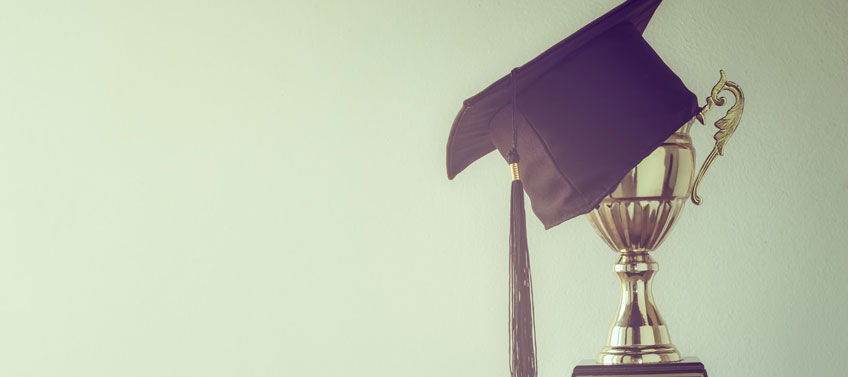 It should be done in the first place because it can help you to choose where to go. Ask yourself what you really want from this four-year college program and what you are missing. It's easier to achieve your goals when you have a clear vision.