How to Do Homework Fast
on 13/09/2019
Homework may irritate and take precious time that you would like to devote to something more involving. Sometimes it is difficult to work effectively when a student needs to do a lot of home tasks. What can help you deal with homework fast and switch to more interesting things? Writercheap.com authors answer: concentration, planning, and motivation.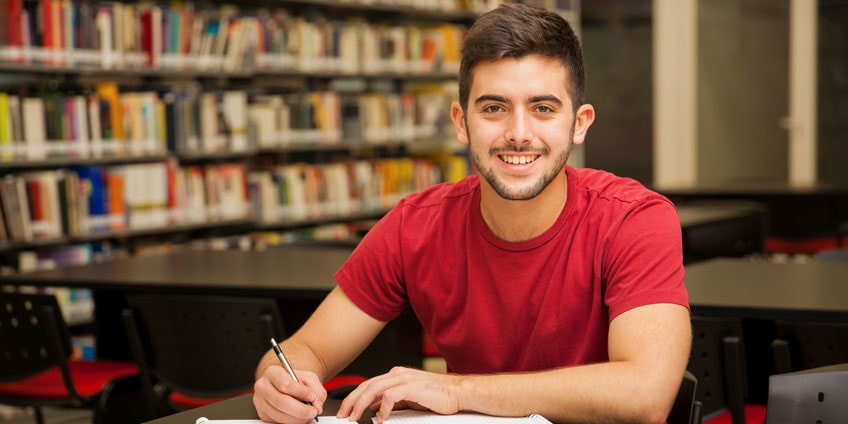 Method 1: Concentration
The method is directed towards making the environment comfortable and homework-friendly.
Do Homework Fast in a Comfortable Well-Lighted Room
Try sitting in a comfortable and soft chair at the desk. Don't work on the floor or bed, as these places may cause sleepiness and make you distracted. Good lighting is a must. It is a way to avoid eye tiredness while reading materials.
To Do Homework Fast, Get Rid of Distractors
Stay alone, switch off your phone, computer (unless you need it to work), and TV. Shut the door to other rooms. Tell your relatives and friends not to disturb you till you finish.
To do homework fast, try to download apps blocking access to specific websites like Facebook, Twitter, Reddit, etc. The fact that you can't reach them will help you remain concentrated.  
Use the Timer to Know How Fast You Are
At the beginning of each task or a separate topic, set the timer, and give yourself the time you think is enough to complete the job. Check it from time to time and control your work. Such a simple trick will let you understand that you spend too much time to do a single task (if you do). It can also help you restore concentration in case you get distracted.
If it takes you way more time to complete a particular task than other ones, maybe you should ask your parents, friends, or teachers for help. Don't be too shy to do it.
Method 2: Planning
Organization and planning are called to help you understand how many assignments you have to do. And then, you set a schedule to do them fast.
 Order Your Inventory
To avoid wasting too much time to find things you need, keep your books, papers, writing sets, and other materials in a place you can access fast. To remain organized, revise your folders and backpack every week or month.
Think about uniting multiple folders into a single one and separating them with bookmarks. It will let you keep all your tasks in one place.
Make an Evening Homework Plan
Instead of taking the first book you see, try planning tasks. There are several ways to compose a plan:
Decide how much time you want to spend to do homework as a whole;
Create a list of all tasks you need to complete;
Define how much time you need for every job to finish until the wanted deadline;
Proceed through the list carefully, and cross out titles as they're done.
Try to Do Homework Right After School
In case you postpone things till late evening, you probably have to work until night. That's not good, as humans feel it more challenging to do things fast when they're tired.
The same thing works for postponing homework tasks till morning. You either won't finish all of them in time or will make mistakes while rushing forward.
Prioritize Fast Homework Tasks
Here are two criteria:
When listing homework tasks into your diary during a week, put an A letter near high priority ones. C will work for those not demanding a lot of attention. And B goes for something in between.
An assignment which needs to be completed the next day has the priority upon the one possible to postpone it till the next Wednesday. Additionally, try to complete larger assignments first and start smaller ones after.
The 10-page essay you haven't started yet, having a 7-day deadline should be marked as A or B task. The small assignment with 5-7 questions you have to do in 3-4 days can get C.
Do not wait until the last moment to finish the job.
Method 3: Motivation
It is probably the most difficult method. Changing your mental state is not easy, especially when it comes to doing some work.
To Do it Fast, Make Breaks
You won't do your homework faster if you spend hours on it without rest. Try making 5-minute break per 25 minutes of working. During breaks, have a short walk, do exercises, and let your brain rest a bit.
Eat Snacks and Drink Water
While working, eat some healthy, light food and drink a lot of water. It is the way to improve your memory and activate both your body and brain. Keep away from sweets and unhealthy food, energy drinks, and chips to preserve energy at a long distance. 
Reward Yourself
After you are done with homework, go in for something interesting. It will serve you as a reward for fast completion. Plan visiting a friend, playing your favorite videogame or football outside, let yourself eat some sweets, etc. Remembering about something exciting expecting you after you finish assignments will add you motivation and concentration. As a result, you'll work more effectively.
Tips to Do It Fast
Wear comfortable clothes when doing homework fast.
Send all assignments on time.
Use a planner to memorize tasks you need to finish.
If you think about other tasks when doing homework, you can lose concentration quickly. You better focus on the current assignment.
Try not to fall asleep. Set an alarm clock to ring once per 5-10 minutes, reminding you about homework in case you are afraid to be too sleepy.
If you are not fast, or you like postponing things, use a calendar, and plan every step for all big projects.
Listening to classical music tracks will help you improve concentration during work.
Start with the most complicated assignments and proceed to the easiest ones. It will make the process much more comfortable.
Having some free time do homework while you still are at school.
Check your tasks after you finish.
Warning
Do not be in a hurry. Rushing to do homework fast without being careful and hard-working can cause bad grades.