How to Title an Essay: Examples and Tips
on 14/12/2018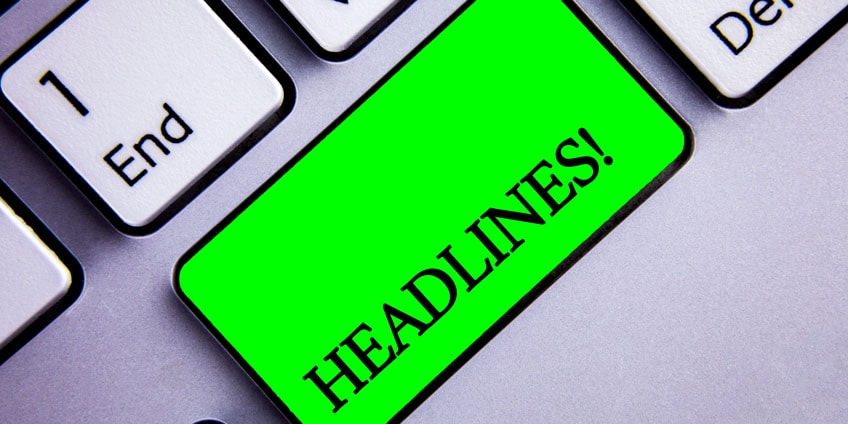 Writing a great title for an essay is very important. Sometimes you may have several options not knowing which one is the most appropriate for a topic, while in other cases you might find yourself in a stalemate figuring out at least one possible variant. Anyway, the thing is, its role is critical for your entire work as it is undeniably the first thing that your reader pays attention to. In this regard, make sure it is compelling enough to grab his/her attention and to entice anyone into the further essay reading as well as any other relevant piece of work.
So how to title an essay effectively to impress your potential audience? As we have already mentioned above, the first rule you should follow is to make it as engaging as possible. And it is definitely an achievable enterprise. We recommend you to take a look at the following tips to be the expert in the subject at hand. In case this ultimately won't work out for you, you can always take advantage of the online writer's professional help.
How to Come up with a Title for an Essay
Of course, your sense of creativity will be of assistance, the imagination too. Play with a wide range of words in your mind, and then on paper to ensure that all your ideas are well-documented and nothing is forgotten. View this task as a game, which it certainly is, you just have to look thoroughly and it will ultimately unveil its exciting side.
Try to remember all the titles which left a deep and indelible impression in your memory. Don't limit your choices only to the essay-related titles, think about the names of your favorite movies, books, and so forth. One may find a number of good examples everywhere, including inspiration for the thought process. Besides, we learn everything (like the language itself!) by carefully observing at the initial stage, and then copying it in our own peculiar way. The same applies to the question we discuss right now.
To title an essay, one has to observe the work of others in order to make a personal contribution, in the result. All in all, the limitless access to different sorts of information in the 21st century could facilitate the search considerably. Nonetheless, make sure to seek your answers in the right place. For instance, take a look at the following narrative essay topics from a trustworthy source.
Learning the chief principles on how to come up with a title for an essay is vital, though you should keep in mind that it is not necessary to write the title in the first place. More often than not, it does not come naturally in a blink of an eye. To begin with, consider writing the text itself, maybe even a few first sentences could help you to create an exceptional line. It might happen in the middle of the essay, or at the very end. Just go with the flow. It is impossible to predict the outcome, for sure, because it depends on the specific situation.
There are several tricks that will show you how to come up with a title for an essay craftily. First off, it should be brief as well as easy to read. Second, you have to figure out a core idea of your work, the principal message, and use the right words to explain it concisely based on this information. Third, avoid using passive constructions. We strongly suggest that you use an active voice, which is more dynamic and encourages the action in all its manifestations.
How to Title an Essay: In Conclusion
We hope at this point it became somewhat clear to you how to write a title, but let's explore more on the matter in question.
Also, be cautious with abbreviations, jargon, and slang in the title. In most cases, it is not a good idea to use them, the reason is obvious. People must understand a title, so it is essential to make it as clear as possible for a different audience (from the elderly to the youngest population).
What else? Be accurate, use proper grammar structures, double-check the spelling of words. Don't just assume they are correct, be one hundred percent sure in your calculations.
Keep it simple, don't overdo it. Twisting the words might be helpful, in some cases even utterly powerful, but it might direct you to the wrong route too. Make certain the message is both sound and unambiguous after all. Basically, it is essential to find the so-called golden mean.
Well, now you know how to make a title for an essay, so let's move on to the great examples of possible titles. What do you think about the following suggestions? Are they relevant to your personal perception of the world and its issues? Would you pick one the given themes?
1) Nuclear Warfare & Its Possibility in the 21st Century
2) Looking Towards the Future: Climate Change and Global Warming
3) Challenges of the Modern Philosophy 
4) Social Media vs. Common Sense
5) Why are Oceans Under Threat?
6) People's Choice: Benefits of Listening to Classical Music
7) Literature in Danger: Let's save it!
8) Simulated Environment: Virtual & Augmented Reality in Action
9) Hollywood Movie Industry is in Deadlock
10) Amazing Scientific Breakthrough: Cloning Monkeys in China
To learn more, make sure to read the article which displays a variety of essay topics for students. That's it! You won't be bothered by the question regarding how to make a good title for an essay any longer. Keep practicing in improving your essay titles' writing and make this activity as fun as possible!