How to Write a Scientific Paper?
on 08/11/2019
Ask any students about the hardest part of college life, and they say in one voice, "scientific paper". Authors from Writercheap.com would clarify – "writing scientific papers". Keep calm, we are going to pass you through the process of how to write that paper and what it is that goes into various sections of this type of writing. So, without further ado, let's scratch the surface in terms of what you need to know to write a scientific paper.
Scientific Paper: The Basics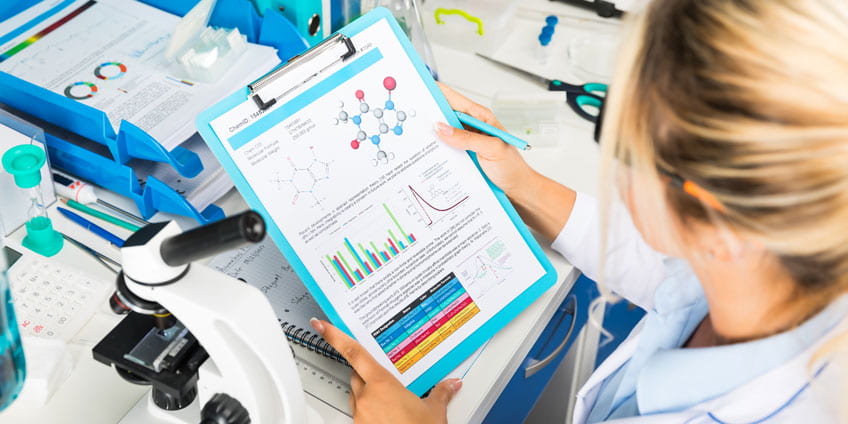 First off, we have to clarify what scientific paper is. Basically, it is an extended essay in which an author depicts an existing scientific problem, conducts a survey, and analyzes all the findings. Now, let's go beyond "what is a scientific paper" question and discuss the sections you should include in your writing.
There is the title, the abstract, introduction (background), methods, results, discussion, conclusions, and references.
Title
Yes, even such a simple thing as a title has to be explained. It has to be about 15 words or less (that is not a lot of space, so you should get to the point quiet quickly). The things that you want to include in the title are:
the purpose (what is the question that you address?);
the scope (what are the edges of your topic? If you address a scientific paper to a particular population group or your writing has a time frame, say that);
methods (if it was a cohort study, for example, mention it in your title).
This is all information that is useful to the readers if they are trying to make a decision whether or not they are going to read your paper.
Things to avoid: acronyms, abbreviations, exclamation marks.
The Abstract
Usually, the abstract of a scientific paper is about 300 words. It follows a certain format and should consist of the purpose of the paper, an overview of the methods, and the main findings. Importantly, you are not going to have any discussion. So, it is not the section where you critique or evaluate the work. Do not include any subjective interpretation.
No speculations, no references to other works or publications. Keep it factual. Write in the past tense because you are reporting on a study that has already been completed.
Introduction
When you write the introduction to a scientific paper, you should think of providing context to a reader. In other words, with reference to existing literature, you are going to tell the audience what we know and what we do not know in this particular subject area. And in the context of what we do not know, you should introduce your research question, the purpose of your study.
Methods
If you want your scientific paper to be taken seriously, you need the reader to understand how exactly you undertook research and drew the conclusions. In fact, you need the methods to be in so much detail that if they wanted to repeat the study themselves to generate the same results, they would be able to. Now, what your methods section looks like?
It depends mostly on the type of research you have undertaken. Methods section in qualitative research looks different from the methods section in quantitative research. What we are going to be talking about applies mostly to the last one, but the basic principles apply to any paper.
What must be included:
state your study question or hypothesis;
study design (cohort or casecontrol study, secondary data analysis, content analysis of interviewed data, etc.);
data itself (Did you collect the data yourself? If so, how? What tool did you use? Has the reliability and validity of this tool been established? How did you identify relevant variables? How did you access this data? How is it stored? Was it anonymized or deidentified?);
analysis (How you analyze the data? What statistical tests did you apply?);
limitations (highlight any methodological limitations and describe how it is that you address them).
Results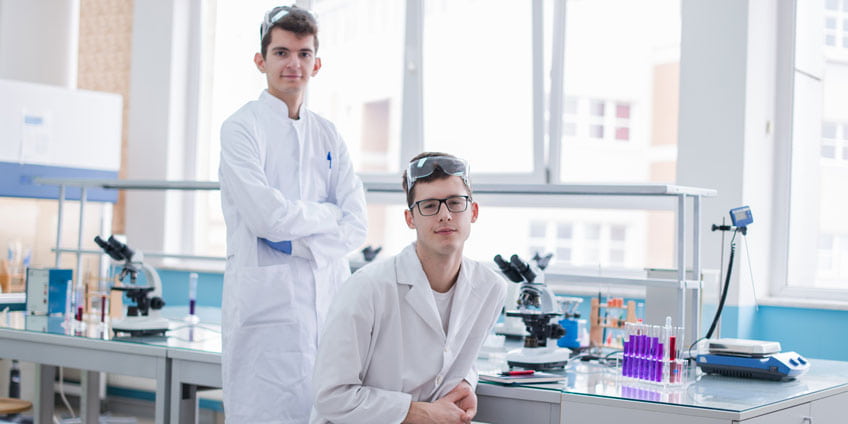 Everything in your paper revolves around the results. And for that reason, we suggest you write the results section first. Write in a logical manner and make explicit reference to any of the tables and figures included. You want to place the tables and figures as close as possible to the first time that they are referred to in the text.
Discussions
In this section, you are not only going to reiterate your findings, but you are going to explain, interpret, and hypothesize them. This is where you bring your thoughts and ideas into the paper.
Start the discussion of your scientific paper by reiterating the research question. Given your finding, state what you believe the answer to that question is. Now, remember, do not introduce any new data in this section. The discussion has to reflect on the results that have already been presented in your paper. Explain your results in the context of the literature that you identified in the introduction.
In other words, are your findings consistent with what other people had said? Does your data fill one of the gaps in knowledge that you identified? Show how your work has added something to the body of knowledge and understanding of the topic. Also, reflect on the implications of your findings, maybe, in terms of practical applications or public policy.
Conclusion and Recommendation
This is where you get to tell the reader, "So what?" What is the point of all of this? Help the reader understand why your research matters. Finally, state the answer to the question that you asked and any recommendations that can be made as a result of your findings.
Now, once you know what the scientific paper consists of, here is a guide to writing it as quickly as possible.
Step-by-step Guide: Scientific Paper Writing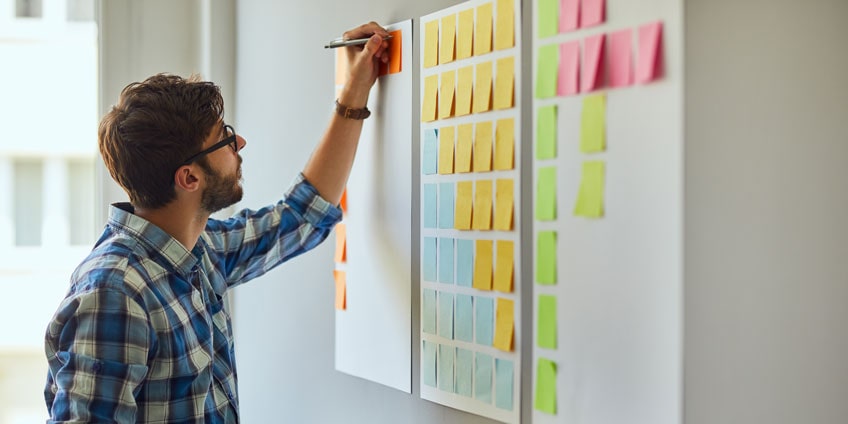 Step 1: Select the Main Point of Your Research
It is one of the most momentous things in a scientific paper. So, determine the field of study you are interested in, for example, artificial intelligence or modular constructions, and after that, choose a specific and narrow topic. If you write a scientific paper on the victims of World War II, the chances are you will be lost in the flow of information. So, pick the research topic which you can add something to. Then, have a closer look at the base of investigation and clarify whether it has enough data for analysis or not.
Step 2: Pick Up the Data for the Survey
Sources for a survey should be picked up carefully and thoughtfully. Start from the simple one – web pages, articles, and online books. Go to the website "Google Scholar" and download the PDF files of all related works. Then, look at the list of references in these papers. It will give you other scientific writings that came before this one. Check the "cited by" option in Google Scholar.
Step 3: The Writing Process Itself
Once you have figured out the topic of your scientific paper and read a lot of the sources, it is time for the "Quote and Comment" technique. After researching and reading, pull out quotes, findings, or facts that you found interesting, and that jumped out to you. Then, comment on them. So, practically speaking, make an overall opinion about what you are going to write. Connect the dots, find similarities and differences in the authors' opinions, and come up with the key point of your scientific paper.
Well, what is the next thing you have to do? Go back to step 1 and start working on your scientific paper. Or order one at Writercheap.com. The choice is yours.