Start your Career: How about the Internship?
on 11/08/2019
There exist a variety of ways to start an impressive career. In this article, you will get an idea of one of them. Internship in a big company is considered one of the greatest starts for a successful career. You make a mistake thinking that such an internship program is useless because it is unsalaried. In most cases, reliable and reputable organizations mind their internship programs to be fully paid work, followed by a chance for a specialist to stay within the company.
Main Things About the Internship
Modern companies make their newcomers responsible for the result of their professional activities since their first working day. Even if you are a first-year student, an internship gives you numerous privileges. For instance, this is a really incredible opportunity to get the first work experience that is too much precious at the start of a career.
As a bonus, it is a chance to unveil personal talents and demonstrate the best skills in practice. All those things substantively increase the chances to get hired in the company which organizes internship programs.
To prove a point, recent sociological investigations reflect the fact that around ninety percent of graduates get a job at one of the organizations where they practiced project work or got their internship. By the way, the most prestigious countries to get internship are proved to be the UK and Japan.
If you are a student with a dream and a clear plan of what you want from life in terms of career perspectives, follow the principle, "I see the goal, not the obstacles!" The majority would comment, "Why on earth should I prove something during an internship? Well, it is not a serious job!" However, who is going to take advantage of that finally — an employer or an employee? All the details are depicted further!
Most probably, you have watched some of Hollywood movies when a girl passes all the circles of hell as a young intern in a big company and gets a dream job afterward. That scenario is taken from real life! Moreover, the secret of such a success is quite simple: there is no need to beat around the bush — make the company of your dream as the target.
Offer yourself as an intern. Even if the target organization has no vacancies, nobody will ignore a young and talented specialist. The internship is the greatest method to start the career, get to know the profession from the inside, and impress the future employer.
Benefits of Internship for your Future Career
Let's review a list of obvious advantages of starting a breathtaking career as an intern:
An internship is a kind of professional experience that should be declared after graduating from a university. This serves a proof that a student not only studied hard but also worked for real.
It is really a gorgeous idea to enter the profession with the help of the internship program. The reason is that interns do the job on the level of other employees, get involved in the process, and get aware of all the nuances.
At the same time, an employer understands that you are just an intern. This means they forgive you hesitancy and disturbance. A smart employer is aware of the fact that you have no experience, which means you cannot fully control the situation. Those things are inexcusable when a person is hired as a high-grade employee.
A trainee certificate is a huge plus to your future CV. It demonstrates a potential employer that a candidate doesn't fear to face difficulties. Moreover, such a personality loves a chosen sphere and plans to work not only for the sake of the financial aspect. Those things really matter to the majority of serious enterprises.
It is of extreme importance to get an internship if a chosen profession is overloaded with high competition. When there are many professionals among candidates for a great position, you will definitely fail to get the job when relying solely on expensive high education diploma. It is an impressive work experience in reputable organizations that makes the point.
So, you will agree that all the above-mentioned items design a tremendous starting point for ambitious young graduates who are eager to live a careerist life but in a good way.
How to Become a Perfect Intern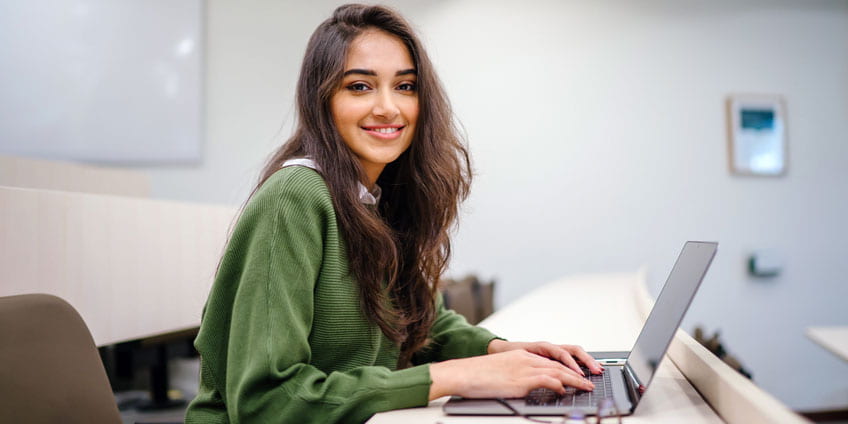 Ok, we've already discovered the role internship plays for the start of a career. It is time to understand the abilities and skills of an ideal intern desired for potential employers. By the way, the recommendations you will discover further work both for interns and experienced employees. So, mind the following tacit rules:
Do all the tasks you are entrusted with. Give one hundred percent! Don't refuse some work because of personal bias. Employers pay attention to small things with the same concern as if they were significant duties;
Don't be afraid of complicated projects. It is better a person makes a mistake, but tries than never take risks and ignore things that may attract attention;
Always ask questions. If you can't understand something, it will be better to ask. In case you forgot something, you should also ask that. Never be indifferent;
Be initiative. Share your observations and ideas. Don't hesitate to suggest all the possible ways to solve the problem. Fresh insight is always welcome;
Get ready to do more. Demonstrate your willingness to try unusual approaches, volunteer to attend a business meeting or some other event, come to the office early and leave for home late. An ideal intern is resourceful and offers assistance to supervisors whenever they need that;
Interns are always a little under the watchful eye. It is a normal practice. Employers do that to understand what kind of a personality you are. Don't worry about that. The best option here is to behave natural and sincere;
If an intern notices that an employer forgets to provide them with tasks, they shouldn't be shy to remind of that slightly. Remember that it is you who need work but not your current colleagues, especially when you are an intern.
Note that if you became a proactive specialist and impressed the employer, there always appears a chance you get a real job offer from this company. However, you should show personal concern as well. A phrase "It will be a great pleasure for me to continue our partnership" is fitting in this case.
Finally, if you are lucky, you will find and practice the greatest internship program ever. In case you are extremely (!) lucky, they will present you with a job offer of your dream in the company. At that moment, you may think that this is a true success to start a career.
When they say someone is "lucky," it means a person made titanic efforts that presuppose hard work, tenacity, and the portion of risks. Keep in mind that an internship is an experience. The last is precious! What is left is to wish good luck for you, intern!