Swagger Dorm Room Ideas for 2019
on 08/07/2019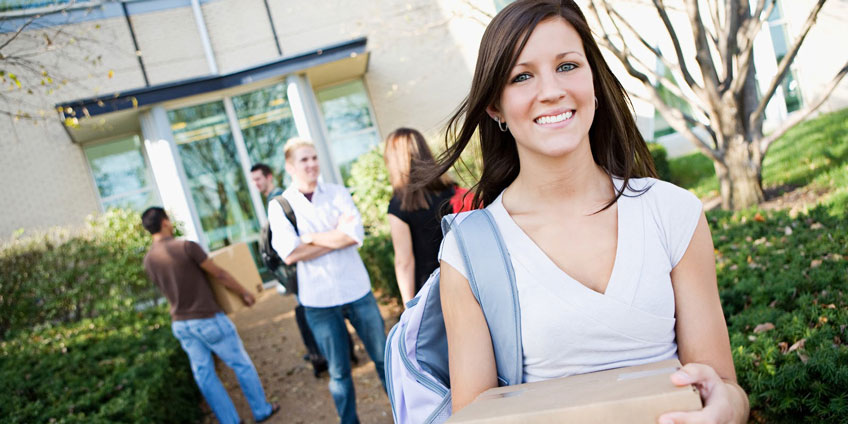 A step into the college world is most likely, the first serious move in a teenager's life. You leave your home and all the familiar places for the sake of new, suddenly such an adult life. You are excited on your way to multiple experiences that never happened in your life before.
The college or university welcomes you with advanced lectures, professors, and of course, your new home, the dorm room. You might be stuck against an issue, which type of dorm to choose. How to successfully move in and not forget anything? How to best organize your new little nest for the next couple of years? We will answer all those questions shortly with the help of the latest and the most trending college dorm room ideas examples.
When you first see your dorm room, it might feel daunting. The bland, empty space with some tasteless furniture. That's when you will need some awesome dorm room ideas that we have prepared for every new and seasoned student.
You are never going to believe how easily the ordinary room could be transformed in a matter of a few minutes with the use of the right lighting, bedding, smart storage containers and some accessories that you love. Our college dorm room ideas are exactly what you need when it comes to creating your new home for a few years of the exciting college life.
Types of dorm rooms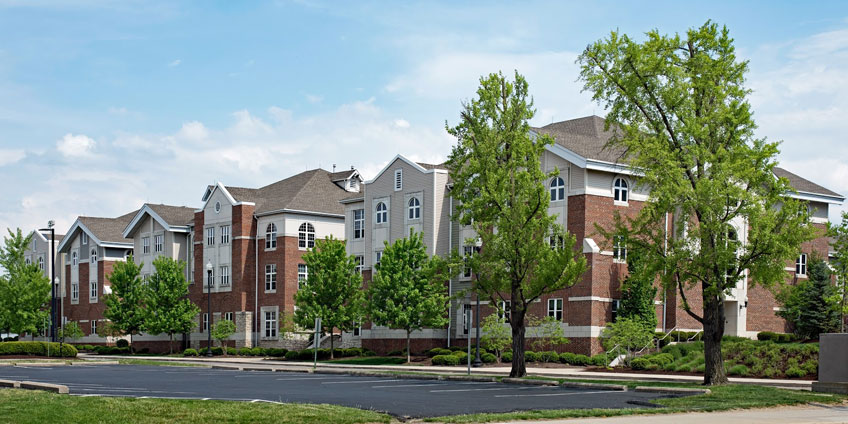 As soon as you are getting accepted to college, you will be offered a number of options for your future accommodation as a student. For those who don't have strict limits for their budget, it is possible to rent an apartment outside the campus.
However, apartments for rent that are situated close to colleges and universities are typically quite expensive. Some prominent educational institutions like Harvard offer their own off-campus letting agency that helps students to rent apartments with a higher level of comfort and privacy. Such a standard of living could appear more natural for most of us since it would remind us of living with parents in a private house or condo. Though sharing a living space with students like you would be so much more fun. That's why in many contemporary colleges you will be offered a whole range of types of dormitories.
Having the freedom of choice is especially pleasing, so you are able to select some particular kind of accommodation that will undoubtedly fit your lifestyle. In turn, higher satisfaction with your new temporary home also makes for higher performance in the academic area, sports, and extracurricular activities.
With that said, let's explain different categories of dorms, what are their key features, what's included, and how you can benefit from living in them.
Community style (a.k.a. residence hall, hall style)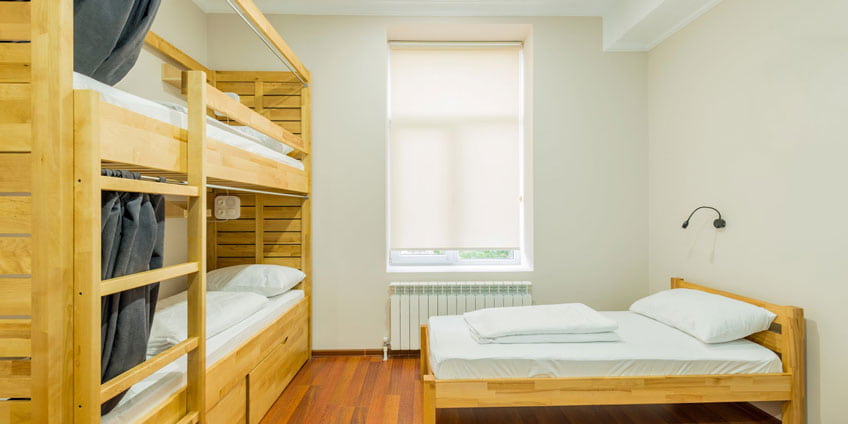 More often than not you will hear the phrase "residence hall" or "the hall" instead of typical "dorm," especially across the U.S. No matter the official name for it that you find on the college website, these would be the good old dorms as we all know it. Others also call it community style, which can be more familiar for most of the students.
This style of living typically includes separate rooms for one or a few students, a shared bathroom, kitchen, laundry, learning spaces. Some of them also have a dining room where you can always have something to eat instead of cooking on your own. By choosing a specific meal plan, students can maintain a healthy diet.
Single rooms in such traditional halls, naturally, would be more expensive. However, this type of rooms allows, probably, the highest level of privacy among this type of dorms, which would also be much cheaper than renting an apartment. Nevertheless, you will have to share the common bathroom with an entire floor of other students while in some dorms, the bathroom and kitchen are shared by a few floors or wings. Some dorm rooms of this style have individual sinks and mirrors right in the room, which is so comfortable when you don't have to go to crowded and dirty community bathrooms for washing your face and brushing your teeth. Other typical options are in-room refrigerators, air conditioning, independent heating system control, high-speed Wi-Fi internet connection.
Single room is not only heaven for students who want to have their own territory but also a great option if you want to furnish it just as you please. You won't have to negotiate any change with a roommate or even a few roomies. If you are the lucky one, then you should check out our college single dorm room ideas later in the article.
Meanwhile, the most common type of community-style dorm room floor plan is a double dorm room where you share the same living area with only one other student. Thus, most of the dorm room ideas for college have the same feature - the corresponding decoration of both sides of the room. Most likely, you will have two beds situated symmetrically to one another, two studying areas with a desk and a chair, two chests of drawers, etc. That's why the symmetrical style of both sides of the room would look gorgeous.
Students new to the college community largely choose hall style residences. This way, it becomes easier to make friends, organize study sessions, and get used to college life when living in a large community where everyone shares the same space together. Freshman dorm room might look somehow dull, so decorating it or bringing your own furniture becomes extremely vital.
Dorm room arrangement furniture ideas on a budget that we found suggest using various types of containers, under bed space, and shelves on the walls in order to save some space and organize it effectively since community-style dorm rooms are usually very small. Keep in mind, though, that some of the cheapest dorm rooms have furniture attached to the wall, which limits the floor plan ideas.
Suite-style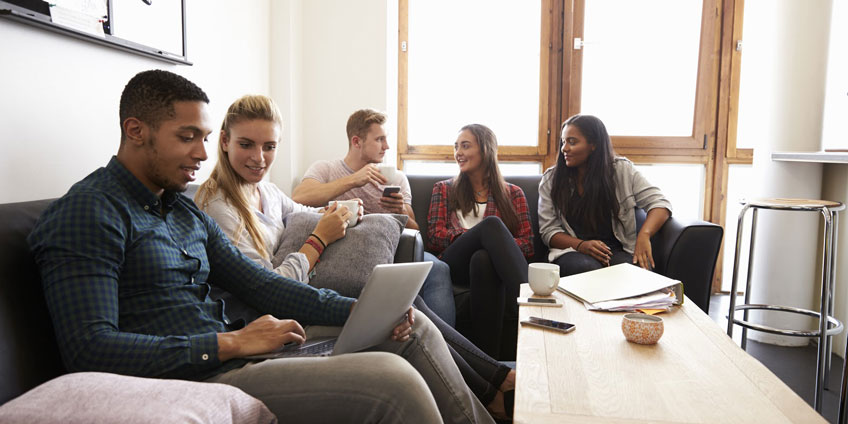 This type of college accommodation is more comfortable than a crowded hall-style dorm. Sophomores and older students usually prefer more privacy, that's why college communities build special suite-style dorms. In suites, you would be sharing the same room with one roommate, while the bathroom, dorm room kitchen, and living room would be shared with four to eight students from other rooms that together make your suite. Usually, there are only a few suites on one floor.
There are more chances to upgrade the small dorm room storage, as well as the dorm room bathroom. You could even organize your own dorm room bar area. We found so many ideas about decorating the student dorm room over the internet, but we will share with you some of the coolest ones in this article.
Keep reading, and you will find trendy dorm room ideas that will make your college life much more comfortable and prestigious. As you will see, it is possible to create a feeling of home even in something as dull as a student dorm room space.
Apartment style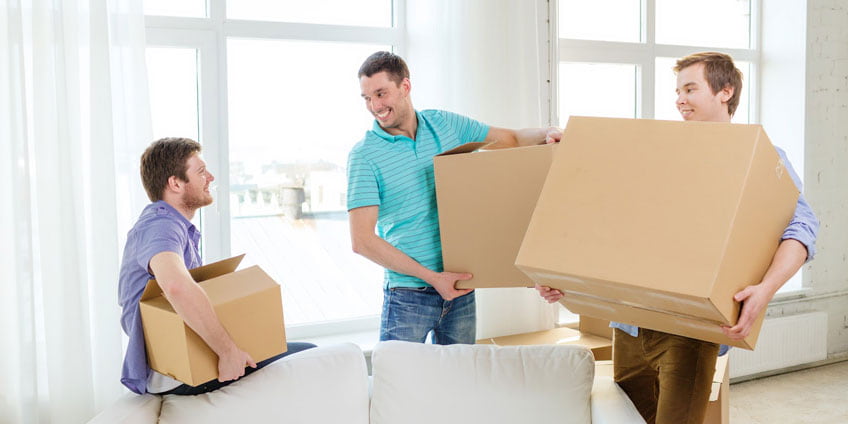 Finally, if you can afford to rent an apartment, why not live with the highest level of comfort during your studies? Many students rent one apartment for a few people, that's why this option could end up being much cheaper than you think.
Another obvious plus is that you are sharing the same apartment not with random people or roomies that you may dislike but with your closest friends. By doing so, you won't feel lonely living in an apartment. Furthermore, you can regularly throw parties that you like, do pizza nights or anything else that you want. Living in a single room will let you decorate the room however you wish it and maybe even have your own bathroom, which you can style with the help of our dorm room bathroom decorating ideas.
Apartments to let typically have the minimalist and contemporary design, which most of the students prefer. They get all the modern kitchen appliances, a washing machine (you won't have to pay for laundry), a big TV, and many other things that you have in your own apartment.
As we already mentioned before, some universities offer off-campus housing that would be pretty close to the place where you study. These flats have moderate prices, but you should provide documents proving that you are a student of the respective academia in order to get that discount. The contract for rent also includes the prohibition of sub-letting.
Because the rented apartment supposedly, will also be kind of faceless and dull, dorm room ideas that we share here will also be useful for you. Avail dorm room decor ideas on a budget or small single dorm room ideas to add more stylish vibes to your living. These dorm room ideas can add maximum style with minimum expenses.
Additionally, those decor ideas normally include easiness of installation and easiness of replacing, which is especially cool if you sometimes like to change the environment that you live in. For example, dorm room Christmas ideas are perfect for the winter mood. Hipster dorm room or loft dorm room ideas will be good for design-savvy students.
Other types of dorm rooms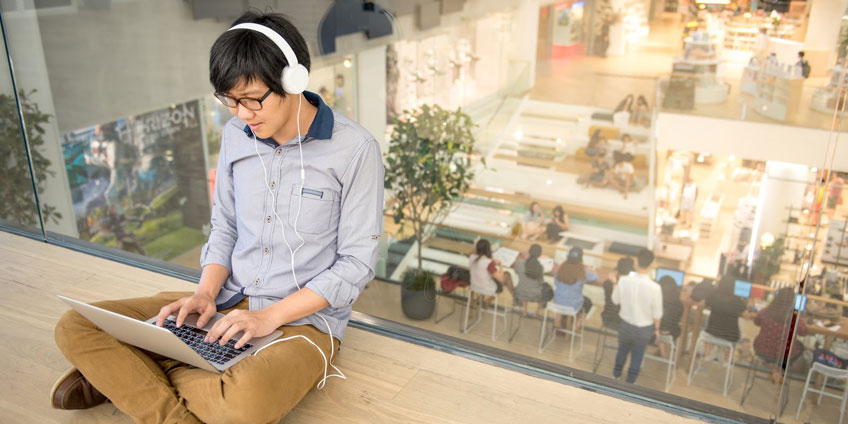 Normally, dorm room ideas heavily depend on the style of a dorm room that you're in. There could be a few of those, which relate to the lifestyle of students sharing the same dorm.
Those could be:
single

double

triple/quad

co-ed

substance-free

single-sex

themed
How to decide which dorm is best for you?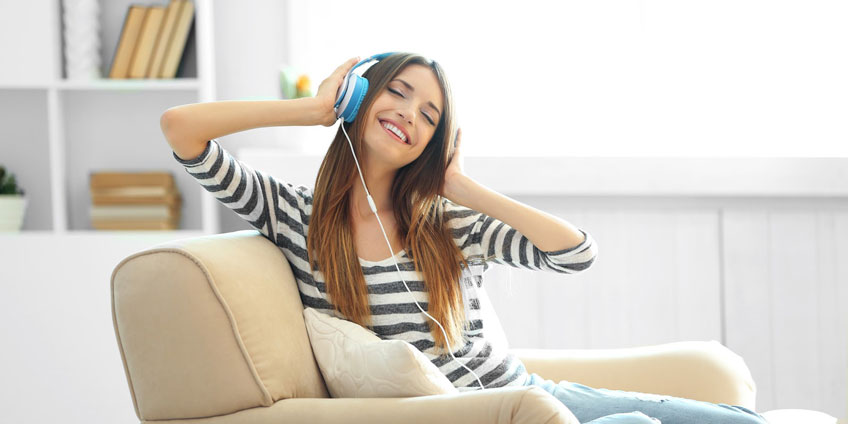 A single room is the best if you want things to be your way without having to compromise your comfort and meeting other person's needs. Perfect if you haven't been sharing a room with anyone else when living at home, for example, a sister or a brother. If you are the lucky one, sharing the living space with someone different from you would be a great challenge.
Most likely, you will also have different schedules with different sleeping time, studying time, and exams dates. Moreover, when living in a single room, all the decor and room setting are up to you, and you don't have to mind the tastes of other person and split up the little territory that you've got with someone that you haven't even known before. Additionally, people won't borrow your instruments, clothes, makeup, headphones, etc. You can always sleep or study in silence; unlike other, more crowded types of rooms where it's hard ever to get some privacy.
On the other hand, living alone is challenging for someone who is afraid of loneliness. If you suffer FOMO (fear of missing out), you will think that while everyone else is having fun together, you are the odd one out. It also would be hard to meet up with people and make new friends. For freshers and standoffish students, double, or triple/quad rooms could be a better choice for expanding the social circle and stay cool while sharing the same company with a bunch of some nice people. Because it is proved by many generations that some of the strongest friendship bonds are being made while in college.
Even though you do have to mind other people's habits, hobbies, and lifestyle even if you consider it something that you would never do. Another plus is that these dorms are usually the cheapest ones so you can save more money for studying, traveling, having fun.
Substance-free communities prohibit the use of alcohol and drugs while staying in a dorm. It means that you are not forbidden to go to the club and have a couple of drinks, but it is crucial that you come back totally sober. For those who had a negative experience connected with drugs/alcohol or just want to maintain a healthy lifestyle, this type of dorm is the best one.
You don't have to worry that your roommate will booze till the morning comes. Right before you take an important exam that is vital for your degree.
You won't ever see drunk companies or people under the weird influence. Even though it can get quite boring in such a dorm. You are limiting yourself from meeting wonderful people who don't want to have such a strict policy in their lives as substance-free housing.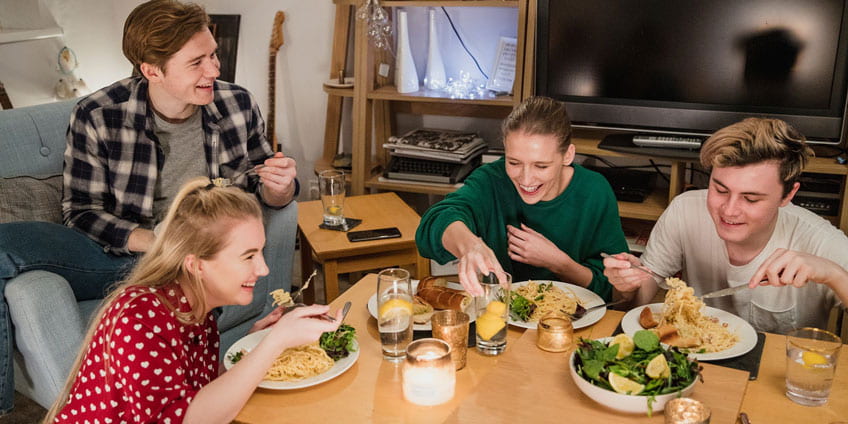 While the co-ed type of housing is perfect for meeting boys/girls who might interest you, single-sex dormitories are also favored. You can share the lifestyle that is more natural for your gender. Guys can share their sports interests and come from training with ugly smelling bodies, and it would be totally fine with everyone else. They can make a mess everywhere around, belch, videogame 24/7, and no one will look at them as if they do something wrong.
Similarly, girls in their sororities may walk around in bras and panties with no fear, share nail polish and lipsticks, tell secrets, gossip non-stop, and throw pajamas parties. They can talk about periods and pregnancy tests and be understood. Some students agree on the point that life in single-sex communities was the best part of their lives in college. Other ones loved their experience in more opened and lighthearted co-ed communities.
Likewise, themed dorms are great to meet people with the same major that will help you with your thesis or a difficult discipline that you are struggling with. They are also perfect for organizing extracurricular activities to boost your experience in some particular field being also a huge plus for your first job or internship.
As you can see, there are multiple ways to organize your college life. Check for triple dorm room ideas or single dorm room ideas to set it the best way it could get. Make sure you think in advance for a long period of time (at least for four years of your life in nearest future) and pick one option that will satisfy you along the whole adventure towards your much-anticipated degree.
Privacy Dorm Room Ideas:
Whichever type of dorm you choose, you will surely need some dorm room privacy ideas that will help you get some sleep or do that pile of homework no matter the noise around.
Noise-canceling headphones or earplugs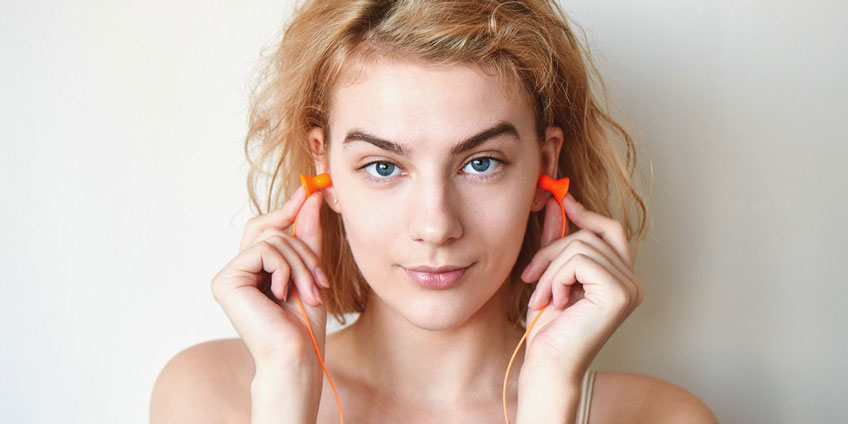 So when the roomie is on the really long phone call, prefers listening to music, organizes a study session, you can just relax.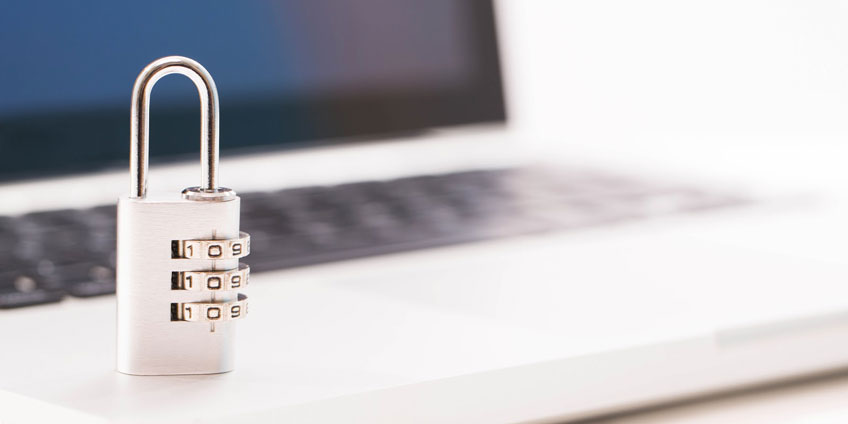 Leave the room without worrying that someone will hack your Instagram account or read personal messages.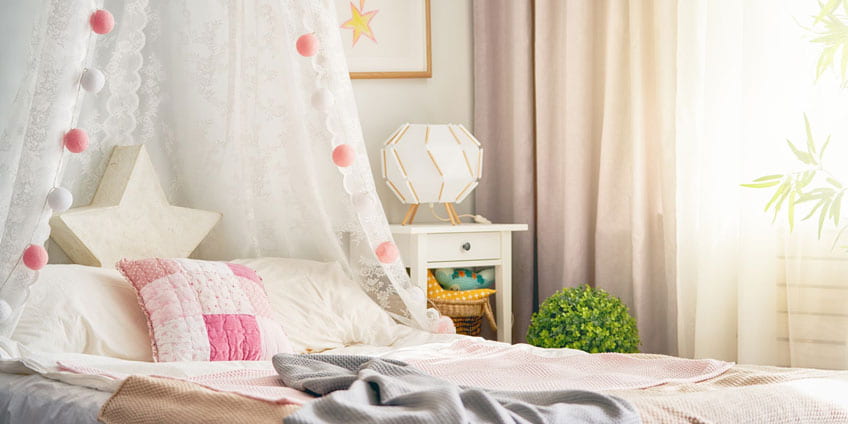 Make it feel like you are the only one in your very safe place.
Curtain on a bunk/loft bed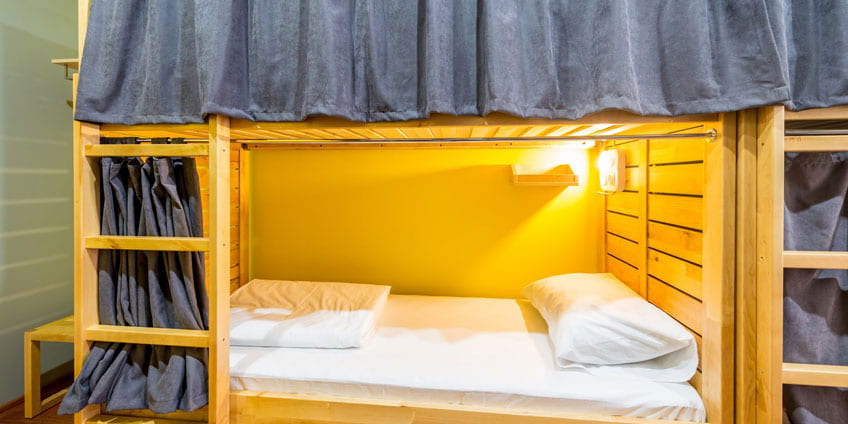 Get some sleep without anyone's watching.
If someone turns on the light in the room or it is a day outside, you can still take a nap.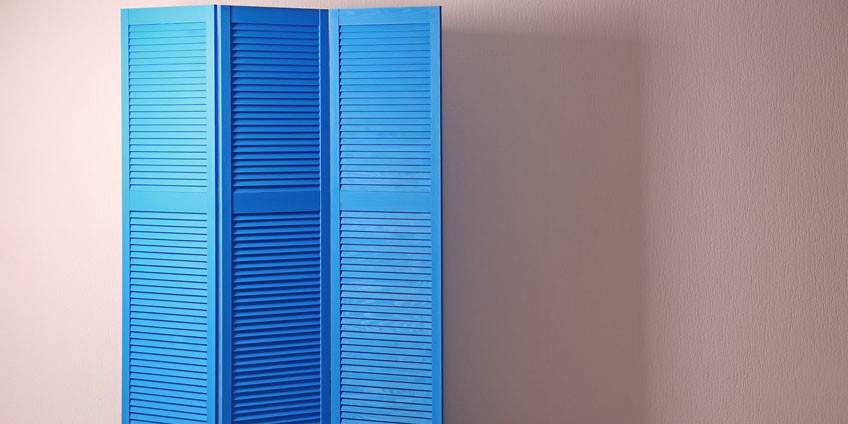 Again, a little private place without the roommate being offended.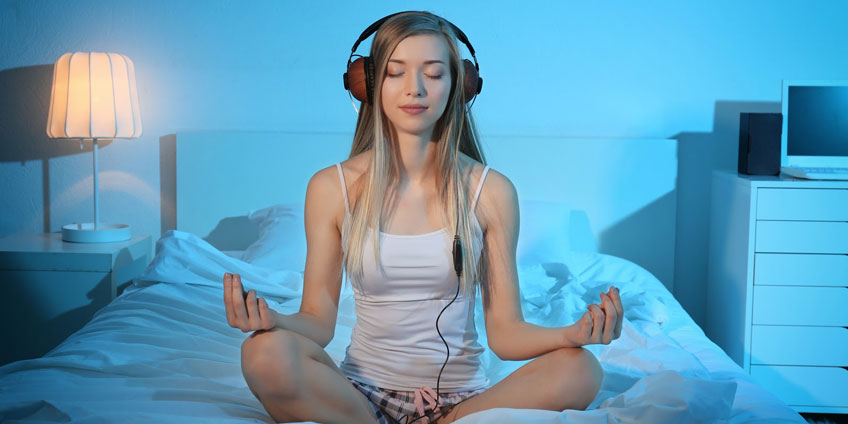 Get to sleep after a long studying day even if the whole dorm is throwing a party.
So you don't have to go to the common area to check out your outfit.
Opaque organizers: laundry hamper, vanity caddy, etc.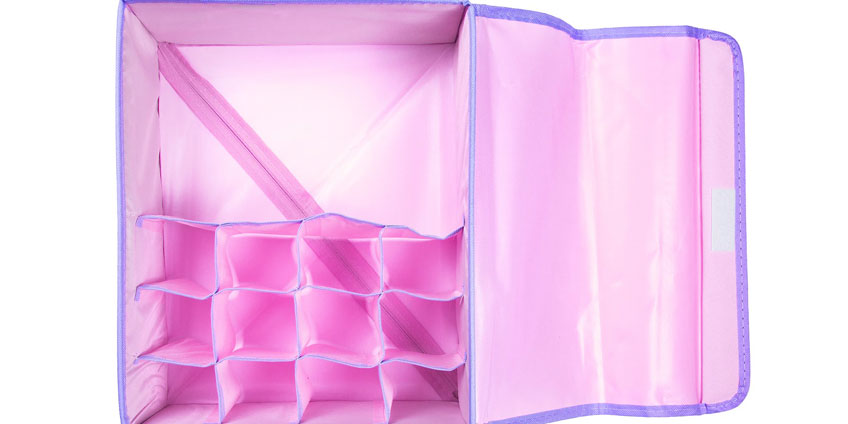 So no one is looking at your personal stuff.
Trends/styles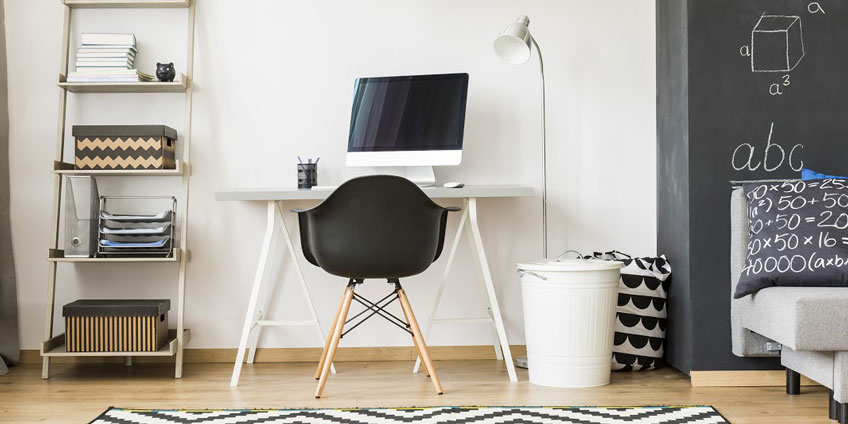 As your new school year gets off, you need to make sure that your dorm room is a perfect shelter for you and your roomie. Because the whole upcoming year it will be a place for intensive study sessions, absolute relaxation after tough exams, and a perfect place to party during your free time.
Also, you probably want your room to stand out of the rest on your dorm floor. Spruce up the interior with dorm room ideas that will make your personal space always inviting, inspiring, and motivating.
What we love about the upcoming year's design trends and dorm room ideas is that they all keep the eco-friendly tendency. You can add the homey vibe that every ordinary and bland dorm room lacks by adding a few details that cost next to nothing. Which is also a great feature because it is possible to change styles of the dorm room due to your mood, time of the year, or any other occasion. Any dorm room theme is available without too many expenses or effort.
Before planning your dorm room setup, you need to clarify what's allowed due to your dorm room rules, and what's not. Some colleges let students swap out the university furniture with their personal belongings, while others constrain the list of available changes like dorm room lofted bed because it may be deemed a fire hazard or as a material that might damage the flooring.
To minimize the move-in stress, make sure you write down all the necessary measurements and specifications. Also, check in with your roomie so that you buy dorm room bedding and other furniture that is neither too big nor too small while also leaves enough space to roam.
As for modern dorm room ideas, designers bring as many of them as stars in the sky. The only rule - your dorm room furniture layout, as well as the dorm room color scheme, should reflect your personality and unique style of your life. Think of something that inspires you and makes you feel good. Many students consider going for a simple white dorm room and then decorate it as they please.
Some want to add that home coziness to make it feel like they have never left the place they were raised in. Others would rather look for some black and white dorm room ideas to add the urban and edgy look to their cave. Though, if you want to know about the latest trends in design and hear some thrilling new dorm room ideas, here are the styles that will be covered this year:
Boho Chic

Pastel Hues

Urban Hi-Tech

Minimalist

Coastal Paradise

Classic and Royal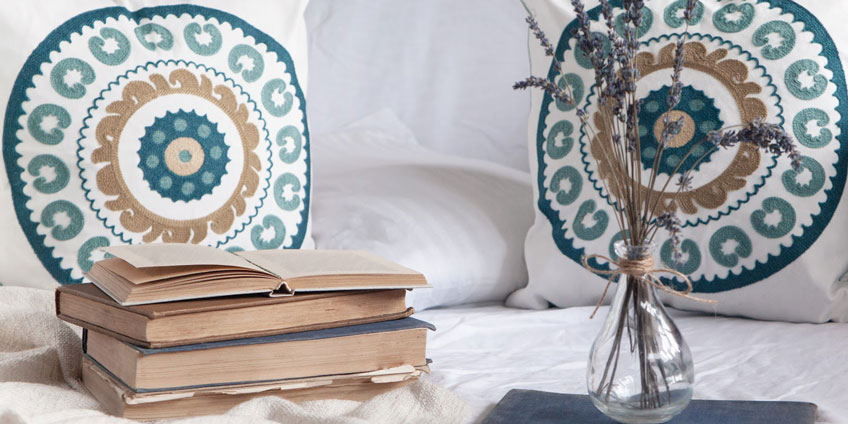 No matter how far modern technology goes, boho chic is something that will immediately take you to a place of comfort and no worries. Nail a bright cloth with whimsical bohemian patterns to the wall above your bed, and the room immediately brightens. Other dorm room ideas propose organizing various zones of dorm room lighting - you want to have enough light in your working zone and a softer light (like a gentle light string) in the relaxation zone. Put a rounded carpet for meditation in the corner, add some scented candles, vintage dorm room decor, magnificent oriental tapestry, lots of pillows with flashing pops of colors.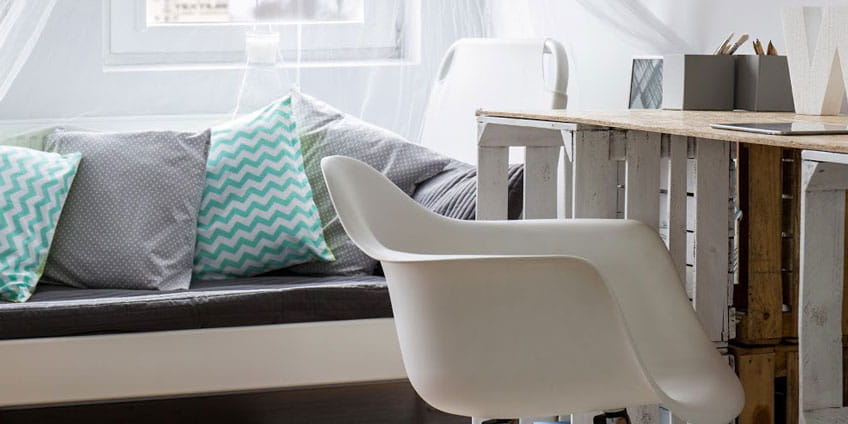 Many old hand students prove that a low-key university dorm room can become an ideal place for your designer experiments. Why not embark on a new academic year with a new style that you have never tried before, for example, a turquoise dorm room? Why not check out dorm room ideas for a loft bed, even if you always wanted that king-size bed?
Today's dorm room ideas have so many options for making you feel good during student party nights, last-minute study sessions, and those rare times when you simply want to get some sleep. It is fair to say that minimalist dorm room ideas are at the forefront of a trend today. If things like a dorm room loft bed are not allowed, you always have a chance to spruce up your place with exciting dorm room ideas that don't require many interior alterations like moving that furniture. Just look at your new temporary home like a blank canvas for expressing your personality.
For tech students and those who love everything high-tech, both minimalist and urban style might do well. Check out dorm room ideas that call for experimental yet functional ideas regarding your dorm room organizing storage, materials, and devices that make your life as a student a little bit easier.
Some creative students even have their own life hacks, those incredible and innovative dorm room ideas you will find in the next part of this article. If you just want your room to be a peaceful and relaxing place, just spread some light mint, lavender, and blush pink colors across the room. Pastel colors are said to be great both for a good sleep and mental concentration during your studies. For creative people who strive to express themselves, some avant-garde dorm room ideas like interesting art pieces, are a must.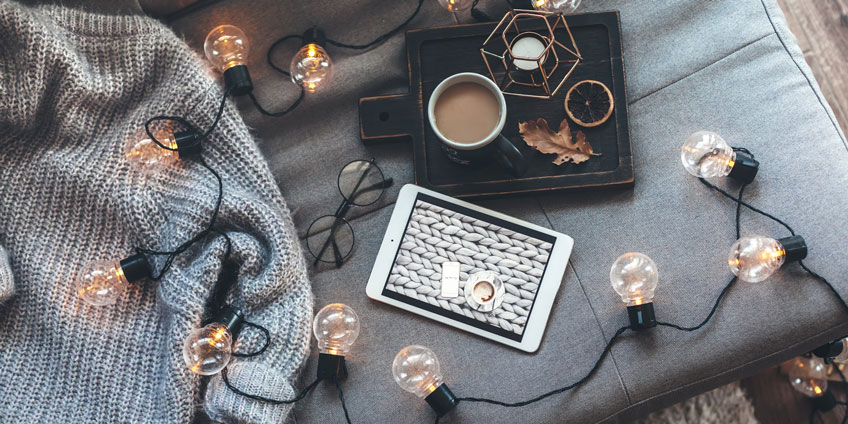 Besides cool ideas for a dorm room that attract the attention of others, some students just want to make it comfortable. You know you are going to be working hard this year, then why not please yourself with some unmatched royalty vibe? Make your bed with a silk comforter, add some plush dorm room headboard, place a dorm room mirror in the royal-like frame, a velvet ottoman in deep color and voila! If your dorm room feels a bit dismal, and you want to make it brighter, look for some trendy and fresh dorm room paint ideas.
After that, just a few details may truly renew even the ugliest room. Attach paintings, photos, lovely little things, daily schedules to the walls to make them feel alive. Use various lighting and bed decor to add some personality. Note that if you coordinate with your roomie the question of bringing some particular theme to your room, it will make it much easier to find the perfect dorm room ideas that will both fit your needs for comfort and keep it in line with the latest trends.
Dorm room decorating ideas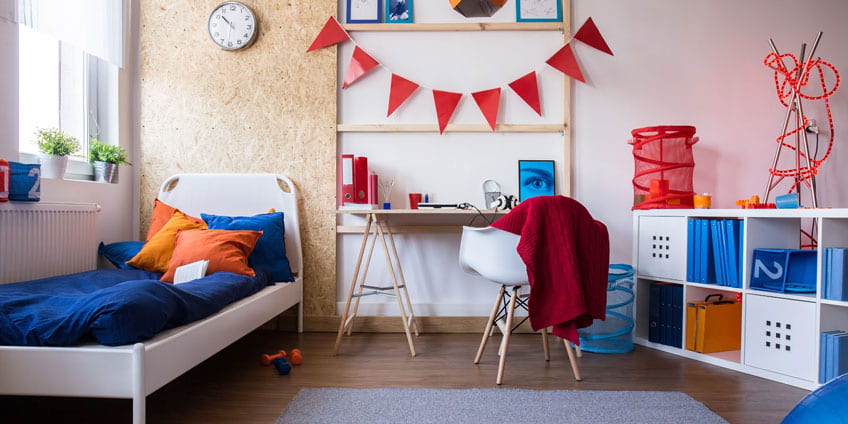 The modern college dorm room ideas include so many decor pieces that it becomes hard to choose something and not to over-decorate your room in the end. Whether you want to make it look like a home or create the most creative dorm room in the Universe, you will surely find so many cute and cheap dorm room ideas that you will be fueled with decor experiments the whole year ahead or even more. So, it's time to chip in with your suitemates and spice up that room!
Cozy dorm room or crazy dorm room, you probably want to make sure that your dorm room decorating ideas are not against what your roommates like and prefer. Moreover, as we already mentioned it before, you absolutely need to keep all your decorating talent within the college rules for dormitory accommodation.
Luckily, you can fully alter the look of your room by using simple and replaceable decisions like dorm room curtain. You also may check out some creative dorm room painting ideas. You will be surprised to see how many of them are posted on Instagram and Pinterest.
The cool dorm room look is everything, yet first of all, what you need to take care of is how to organize your space effectively. Most likely, you will have it considerably limited. A small and functional rolling vanity, under bed storage containers, bedside tables are the necessary furniture items. We will talk more about ideas to decorate your dorm room if you have little space in the next part of this article.
For now, the question is how to bring life to all those pieces by some innovative and inspiring dorm room decor ideas. We recommend you to start thinking of one special style that you are going to follow in every detail. Because decorated dorm room ideas usually look quite even, they have the unique dorm room style that comes together as a whole.
Even though you can create your own eclectic look, just make sure it would not be overpowered with details that seem too heavy for your everyday study and relaxation. Everything should be in the right place and within your reach.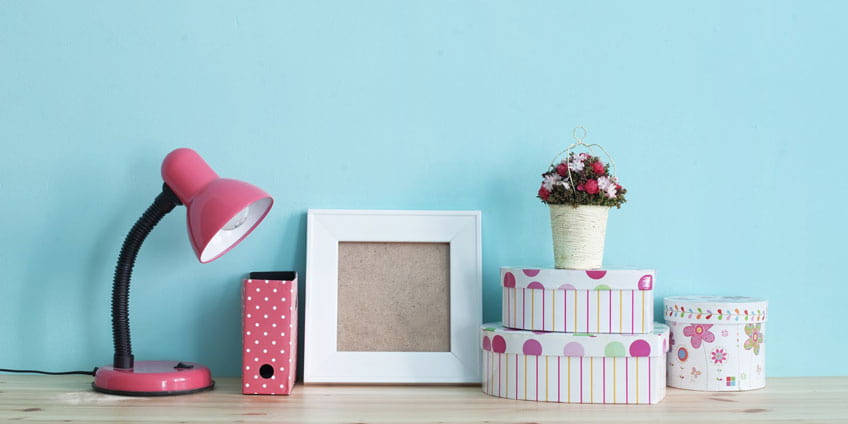 When you have thought out how to make your dorm room comfortable, it's the long-expected time to get creative. There are billions of ideas for decorating dorm room across the internet. Though, they might misguide and become overwhelming when you try to check out those extensive lists of 1001 dorm room wall decor ideas for this season. Just relax and take a deep breath. Think about what colors, what styles you want to see in your room.
Negotiate your ideas with your roommate and make sure you are on the same page regarding totally altering the bland room with your special dorm room ideas to make it look it's best.
You are never going to believe how many dorm room ideas cost little to no money at all! Yet, they can make your place more personal and nice to live in. Even a simple washi tape can serve as a creative frame for your favorite pictures or good decor for an in-room refrigerator.
Consider also making yourself or buying storage organizers consisting of different-sized compartments that you can hang on the wall or put in the chest of drawers. They might also look great as a piece of your room decoration if you don't make a mess inside of those compartments but organize all your makeup, books, and other goodies to look creative and beautiful.
If you are looking for some easy dorm room decorating ideas, you can buy temporary wallpapers that will add the desired vibe to any dull dorm room wall. Those wallpapers are easy to stick to the wall and equally easy to take off and change it to something else of this kind or keep the wall untouched. Some of them you can also reposition for a few times, which saves you a ton of unnecessary spending! It is also extremely trendy right now to decorate your walls with picture clothesline or even a few ones. Hang there your favorite Instax pictures of you and your friends and such a wall will always cheer you up. Another likewise option is to creatively place a string of lights above your bed or on the wall that looks too empty.
Also, don't forget about bookshelves and racks. It is better to keep them neutral, almost like dissolving in the interior of your room to make it feel more airy and spacious. Whereas, the inside of those shelves practically calls for your creative side. You can organize it however you like it, adding some souvenirs from your summer journeys, books, small plants, or even your Swarowsky-inlaid stilettos.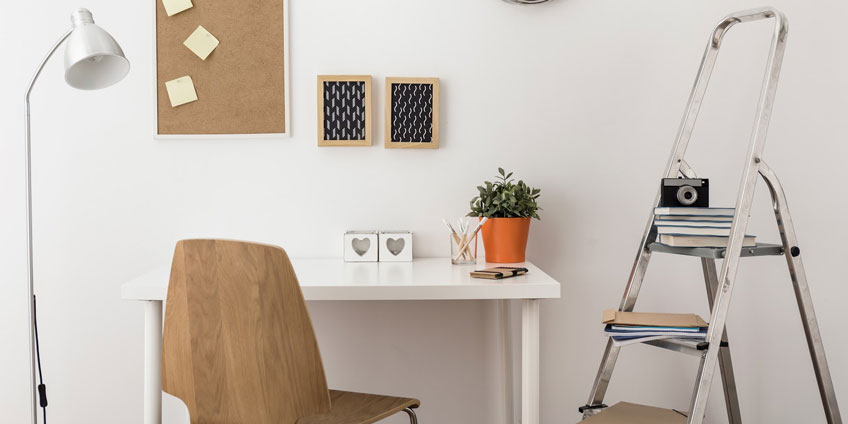 Some of the most popular dorm room ideas are all about eco-friendly designs. To add more life to your room and stimulate brains for effective studies, you need to add some plants. If the college allows it, you can put some small potted flowers on the table where you study or near the bed.
And the common area is a perfect place for placing a nice big tree with deep-green leaves, in case if you are lucky enough to live in the suite. Mind though, that every live flower needs regular watering, probably even fertilizing and cutting, so make sure you and students who share the same living space with you will take care of them when it's needed. Besides making the area around you much more alive, it is proven by the variety of studies that living with plants actually has health benefits. If every little spot of your in-room space is critical, consider having a DIY hanging planter, which also makes for some boho chic in your dorm.
To top up, here's the list of hard-to-kill houseplants that surely survive with minimum light and no extra care (because we know how busy you are going to be this academic year).
Top 5 Hard-To-Kill Houseplants for Dorm:
Maidenhair Ferns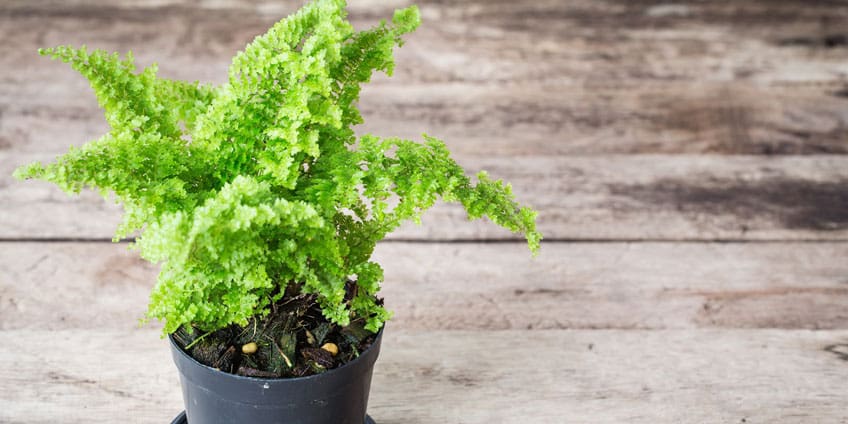 Those ornate little leaves of light-green color look so vivid, especially inside the small room. They don't take up much space, yet they always look fun and uplifting.
Begonias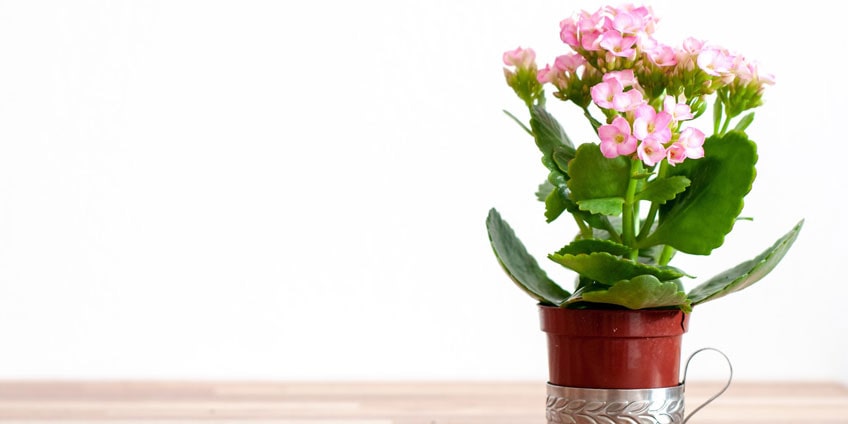 Begonias come in a variety of colors and forms so you can choose whichever you like the most or the one that fits the overall decoration of your room. Make sure you don't overwater it (perfect for those who always forget to do it!).
Mint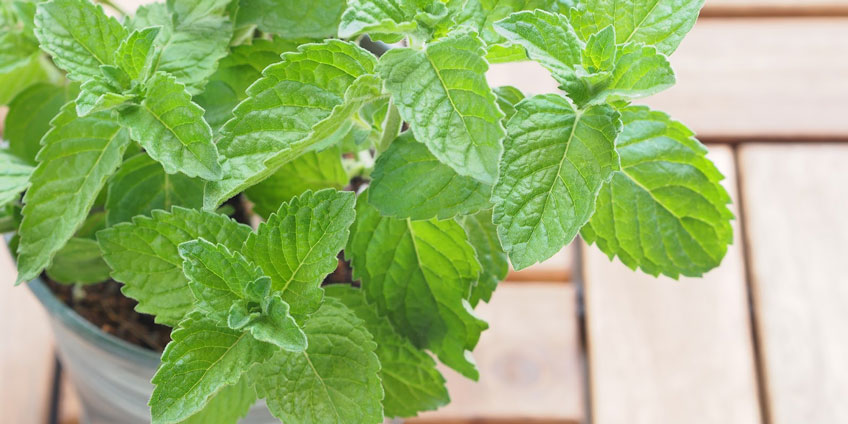 The smell of mint is heavenly fresh, and the color is so bright. To make it grow and please you with that cost-free aromatherapy, you need to water it a lot. The natural territory for mint is a bog so as long as it is constantly moisturized, it keeps giving you that iconic freshness. Another big plus is that it's edible. Need some relax after the hard day? Indulge yourself with some tea, fruit salad, or even a Mojito with a hint of mint.
Swedish Ivy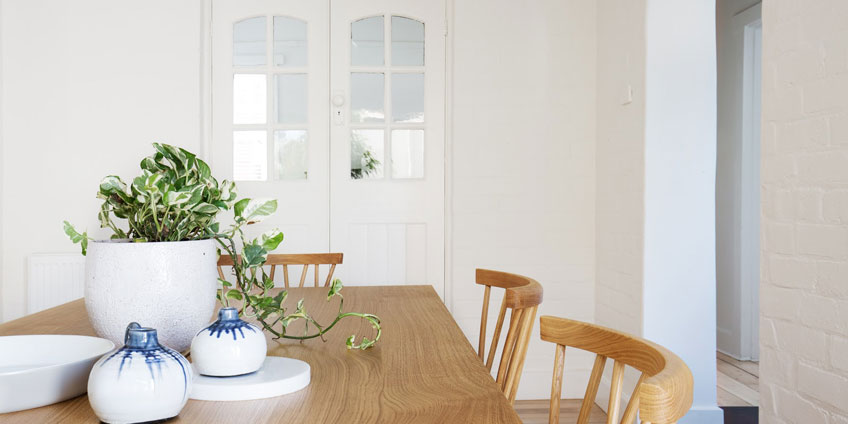 That old-fashioned look of Plectranthus Australis (or the Creeping Charlie) is a find for romantic souls that love that fairy-tale-like look. It grows fast and looks perfect in hanging planters. It thrives in various soil, light and watering conditions, that's why the plant is great for busy students.
Moss Terrariums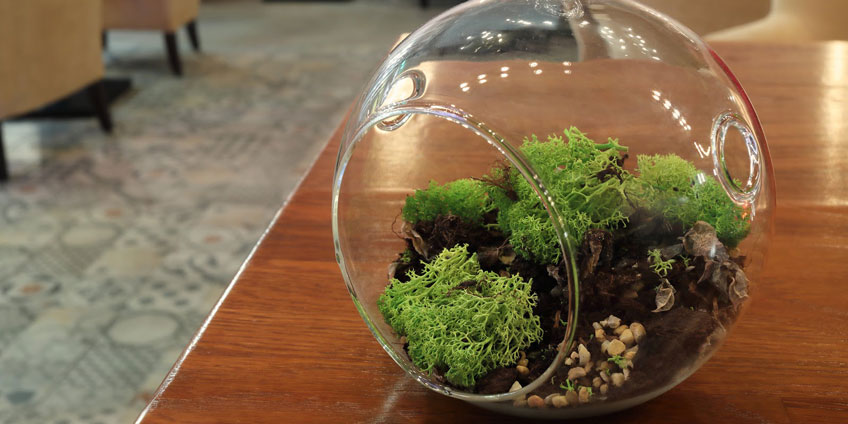 Even if you don't have any serpents, a glass terrarium is a fashionable decor piece to be hunting this season. The forms could be different. Choose whichever you like better - clean-cut edges or a more rounded bowl. It almost disintegrates in space making it look more alive and interesting.
You can also rest your eyes on it to unwind from your computer's monitor once in a while and get some meditation going. Moss Terrarium is a great plant to live in a glass bulb, it just needs some moisture and light. Some of them are sold like DIY kits, some of them come already constructed. Pick the one that you like the most.
Special occasion dorm room ideas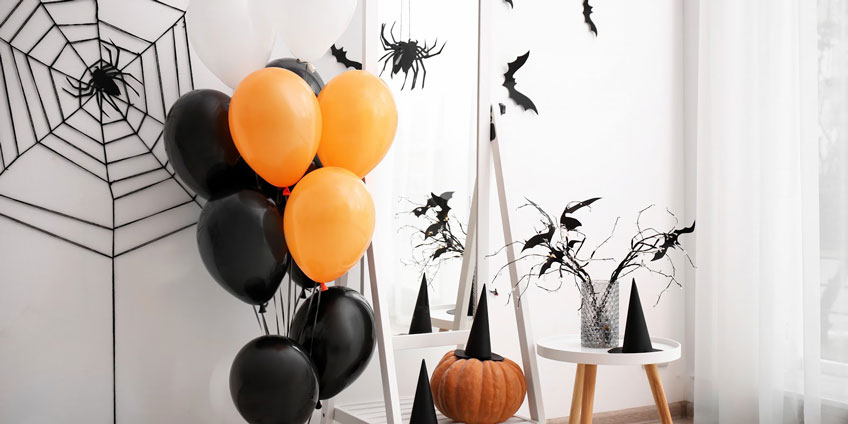 To make your room appealing right from the entrance, you certainly need to think about some dorm room door ideas. A creative wreath that you can do yourself is not only good for dorm room door Christmas decorating but also great for every season out there. Just express your creativity on any special occasion or even without it by decorating your door with various decals, memories, and fun phrases.
Cork boards and other types of organizing units are also great for keeping in mind all the important tests, lectures, and of course, booze nights planned. You will see everything you need to know about your short-term and long-term plans when you leave the room, that's why you surely won't forget anything.
DIY Dorm Room Ideas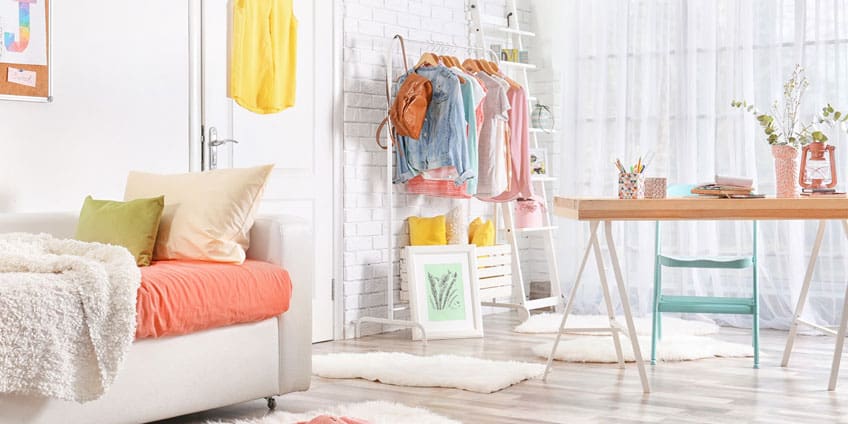 Things that are the dearest to our hearts are usually hand-made. In the world of globalization and massive production of nearly everything, where every piece that looks like crafted by hands but is indeed artificial, it becomes extremely valuable to celebrate the originality and personal effort when you decorate the interior using things that are made on your own.
Additionally, one-of-a-kind decor pieces DIY will be owned solely by you or a person whom you would present it. The one and only. To reach that kind of exclusivity, warmness, the feeling of a real getaway and energizing place in an ordinary dorm, you need some DIY dorm room decor ideas that will make your room totally special.
Let's start our journey into the endless world of DIY dorm room ideas from creating the list of things that need some upgradation. Those could be hideous empty walls, old and tasteless furniture, your and your roommate's beds, mirrors, vanity tables, etc.
Overall, every interior item could get better if you put your heart to it, but you should watch not to overdo it. It is good to personalize every little thing that you use every single day, like your smartphone or coffee mug. Even though it is always better to keep it simple and leave some space for further creativity.
Faint dorm walls with traces of oldness and lives of dozens of generations living here before can be quickly transformed into a modern design. If buying temporary wallpapers is way too expensive for you, you can use creative wall tapestry, washi tapes, photos, neon signs, and light garlands to brighten up your walls. You can check out the latest dorm room picture hanging ideas in social media to stay in the latest fashion for decoration and make an enviable room.
Additionally, remember that the small dorm room layout calls for using less decor and smaller patterns. Some pictures with quotes, photos, and art objects can be easily done in a DIY method. All you have to do is look for an easy step by step tutorials online, and your room will shine with a masterpiece that no one else has.
You can also hang a dorm room poster from your favorite movie or concert tour, or some DIY-made poster by your friends for your latest birthday party to keep you inspired and appreciated. It is better to go for items that are easy to replace since most likely, you will have to move to other room the next academic year, so you want to make sure that you can take all your trophies and DIY-favorites with you wherever life takes you.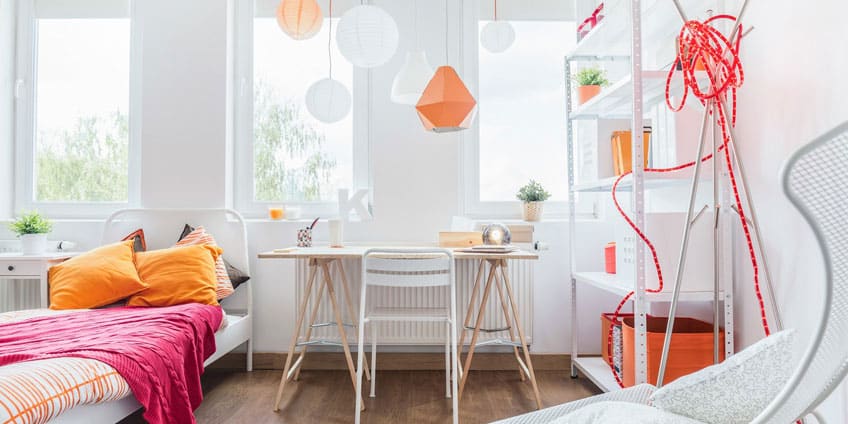 The next stage to care about in terms of dorm room ideas DIY is all about your personal storages. Take a look inside your chest of drawers, containers, bookshelves, table surface, bedside table.
If what you see is no different from someone else's and to boot, it is challenging to find anything in the pile of your belongings, then you can definitely do something with little to no expenses to make it look like on the best interior design pictures that you've ever seen on Instagram. First, you can use unnecessary cardboard boxes to create separators for the drawers. To make it look nicer, decorate it with pieces of fabric or gift box wrapping paper. So you can keep your stationery, beauty items, pens and pencils, all in the perfect order.
All in all, when looking for interior pieces that will help you use the space effectively, you can think of the unusual thing that might possibly serve as furniture. Small pieces like under bed containers and nightstand could be all DIY, comfortable, and create a top room design. For example, what can you think of instead of a traditional nightstand? Could it be a decorated wicker basket? Or a drum section, for example?
It could be even a simple IKEA shelf organized with your favorite books and other things that you might need near the bed if you don't want to go too far. A wooden box, a vintage suitcase, a decorated barrel - there is no limit to your fantasy when it comes to turning a simple dorm room into a masterpiece of design.
You can also pick the old furniture at the local flea market, then paint it brightly, emphasize it with a chrome-like finish, or craft a decoupage picture - it all depends on your taste and style, in which you want to see your room. Even the rough cinder-blocks are one of those dorm room decor ideas DIY that may turn the ordinary dorm room into a loft splendor.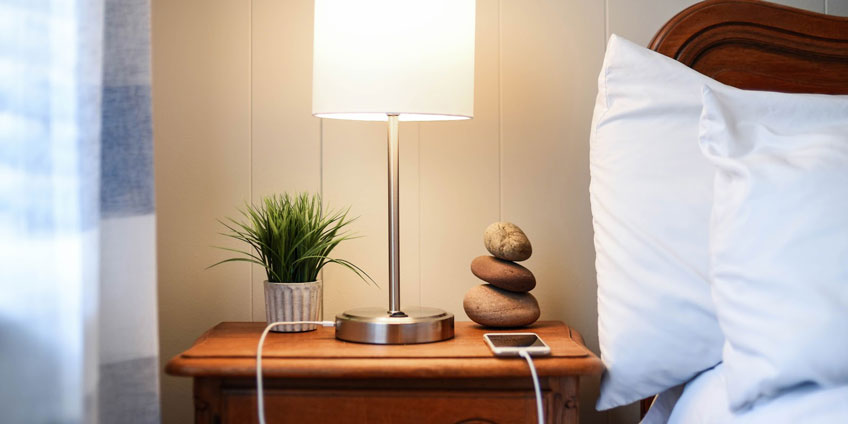 The newest trend in dorm room decorating ideas DIY department is creating special places for charging. Let's embrace it - the further technology develops, the more electronic-powered items we need to charge. Smartphones, laptops, tablets, speakers, earbuds, watches, power banks, the list goes on and on. As a result, every socket within reach becomes a spot of clutter.
To make life easier for you, your roomie, and your guests, why not organize a special power station. Hang a shelf near the socket, decorate it as you like and it's done! It is nice to put there some potted plants or again, reconstruct an ordinary object like a book, breadbox, used up lotion bottle, shoebox, old letter sorter, magazine rack, sorting tray; this list could be endless, too.
The number of dorm room DIY ideas fascinate us. If you want to make something totally original, try to spot some items for various purposes that could become your storage pieces in everyday life. When you make the DIY charging station, container, nightstand, or a dorm room shelf, make sure you take a photo and publish it online. Chances are, your idea will go viral too and become an instant and cheap savior for many other students across the world.
As you can see, homemade dorm room ideas are not always easy to make. Sometimes they require you to be familiar with power tools, keen on details, patient, creative. Also, you should have some free time, and most of all, designer taste and artistic abilities. Nevertheless, these inexpensive dorm room ideas will fully revamp a boring and standardized dorm into a really outstanding place to live.
Need some more inspiration? We have prepared the list of amazing DIY ideas that won't leave you indifferent.
Dorm room ideas for guys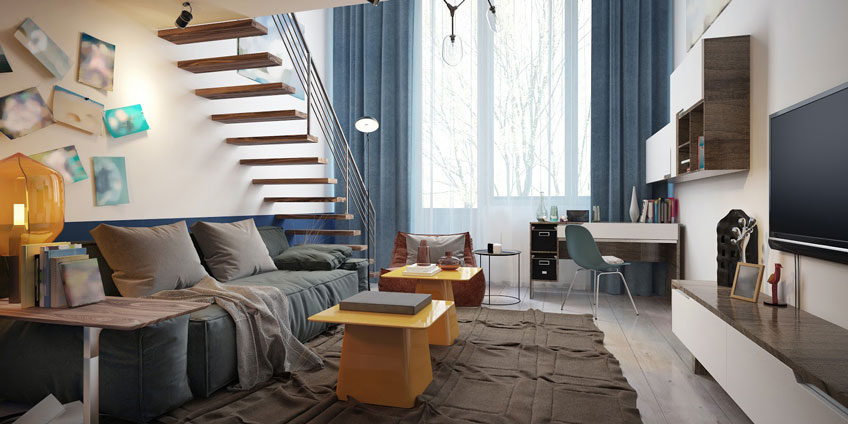 Dorm room ideas become even more diverse when it comes to dorm room ideas for guys and dorm room ideas for girls. Of course, it is clear that boys prefer more of a rugged, minimalism, or hi-tech style while girls would rather go for something nice and sweet. It might be an especially challenging task for guys since decorative and design things are more of a woman's game.
But for sure, it's better to keep it spick and span rather than living in an out-of-the-mill dorm that your pals don't even want to stay at. It becomes even tougher when you think of such a little place to live as a dorm room, while also having to share with at least one roommate. This room might also have its (rather old and gross) storages and compartments, even though, you probably will want to switch it to something that you like better in case if your dorm rules allow the furniture swap.
Thus, when leaving home, it is better to think about what stuff do you really need and which you can leave at home and sort it out carefully. Because apparently, the tiny dorm won't have enough room for all the things that you use at home. This practice might appear actually quite useful for you. Less stuff - more productive life!
By taking with you only the minimum of what you really need, you are avoiding the situation when the dorm room is piled up with loads of different things while you are struggling to find even a pair of fresh socks. You probably have already seen that situation in other rooms and fair enough, it is easy to collect the pile of personal belongings you don't ever use, even without noticing it. To avoid that, you need to think of some particular places for storage and what you are going to keep in it. For instance, most of the boys' dorm room ideas suggest to buy bed lifters and collect all their sports stuff in under bed containers.
You can also use this place for implements for your hobbies like power instruments and other stuff like that, or you can store there books and notes for each discipline with colorful separators indicating every other theme or field of study. The main rule - one container per one type of stuff.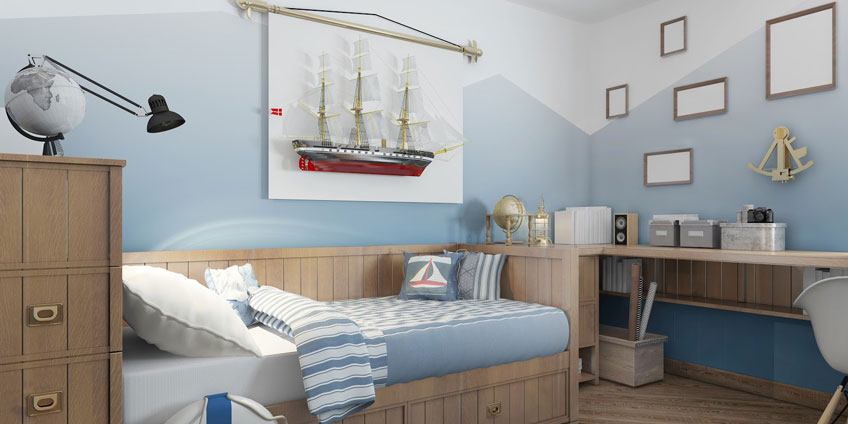 Other male dorm room ideas suggest that besides tidiness, what makes your men's dorm room look attractive and a pleasant place to be is masculine style. It is easy to decorate your room without making it look like a girl did it. Dorm room setup ideas for guys are also rich with styles that we are sure you're going to crave. The first and foremost, you want to choose a masculine and powerful color scheme that immediately turns your room into a man's place.
Because most of the dorm room ideas look either girly or neutral (probably because that decor is all made by girls). But hey, creating a little bit of a guy's place is not prohibited. Go online and check for black dorm room ideas, blue dorm room ideas, small black, gray and white dorm room ideas, or even sports dorm room ideas. You will find there tons of designs that would please the man's eye. In most cases, the bedding is the main focus of the whole room. That's why you also want to check for modern dorm room pillow ideas that are able to unbelievably upgrade your room in a matter of a few minutes.
For those who would like to keep it hi-tech, there are dorm room ideas that let you choose a perfect place for a dorm room TV set that surely won't take up much space. Usually, you can organize hidden storage for it on a regular shelf or hang it on the wall. Keep in mind though, that the main color scheme usually means that you have a powerful accent across the interior. Yet, it doesn't necessarily mean that all of the room should be black or, let's say, navy blue.
Popular dorm room ideas recommend that you keep your main color primarily on the places that catch the eye - like the bedding, pillows, pictures on the wall. If you don't want to make it that obvious or blue dorm rooms look somehow childish to you, check for elegant dorm room ideas that use more of a classical setting, loft design, or minimalism. As you can see it, even grey dorm room ideas can look powerful and have a strong statement.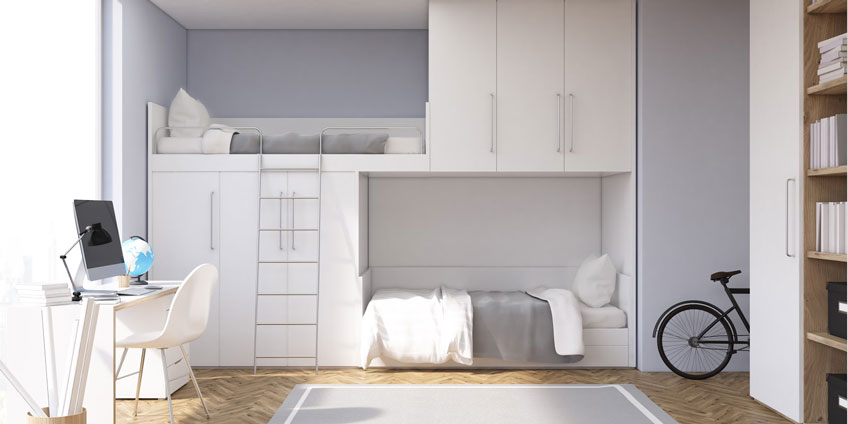 Now when your room looks much better than it was when you first moved in, it is time to take care of the question about how to keep it this way for the most of your time of studies. Probably, you didn't have to vacuum or do the dishes that often when you lived at home. However, now it's time to take care of all of the cleaning activities yourself.
If you don't want to fight with your roomie about who's turn to do it, set up a schedule where you divide all the responsibilities for keeping the room tidy. And make your bed every day! Of course, your mom won't come and check it, but it is always more comfortable to have a rest or a study-sesh at a clean and friendly place that, at least, doesn't stink.
Speaking of comfortable places, dorm room ideas also include various posters and photos, and a whole range of personal little things that make the room special. Whether you are a fresher experiencing regular homesickness or more of a BMOC (big man on campus) with your own history at this dorm, you surely want some stuff to make your side of the room a totally you-place.
Think about what things can make you feel totally happy and at ease, reminding you of home or a place where you especially like to hang out. Maybe those could be your favorite photos, handmade posters, powerful quotes, an old pillow, or whatever it is that makes you feel safe and comfortable.
Dorm room ideas for girls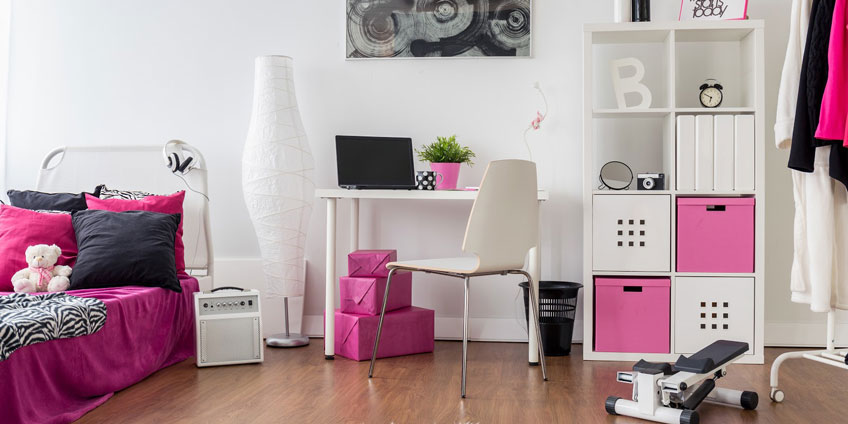 When you move to the regular dorm room, we are sure that it is not going to stay this way for a long time. Because what lady doesn't want to class up her new place to live with stylish dorm room ideas for a girl? At least, some fashionable storages and chic accessories, nice and soft bedding, and a vanity table for your must-have beauty appliances are a must on this list.
Most girls tend to think of the same color scheme for the whole room, so it's better to become friends with your roomie and think which design would be comfortable to live in for you both. Moreover, by doing so your room will appeal more stylish as a whole, which will totally beat other girls' rooms. So, let's get this show down the road and discover some new and trendy cute college dorm room ideas that fit exclusively for girls!
Naturally, since dorm rooms are typically quite small, it is most likely that the main focus of attention in this little space will be your bed. Thus, the bedding is extremely important when it comes to creating your own very special ideas for a dorm room. Keep in mind that female dorm room ideas are the most diverse.
You can find some brightly appealing and energizing red dorm room ideas if you consider you and your roommate both passionate individuals and you like such colors that make a bold statement. Pink and black dorm room ideas also make for a great girl-power place. Otherwise, if you often need to concentrate and study, but also want to have some peace at your room, you could go for bohemian dorm room ideas.
Soft pastel hints or brighter turquoise colors, various designs of pink dorm room ideas or purple dorm room ideas are somehow eclectic. Meaning, in such a color scheme it is great to learn, have a little party, and retreat like it's a faraway place of comfort away from the overall clamor of a big residence hall of a big college or university.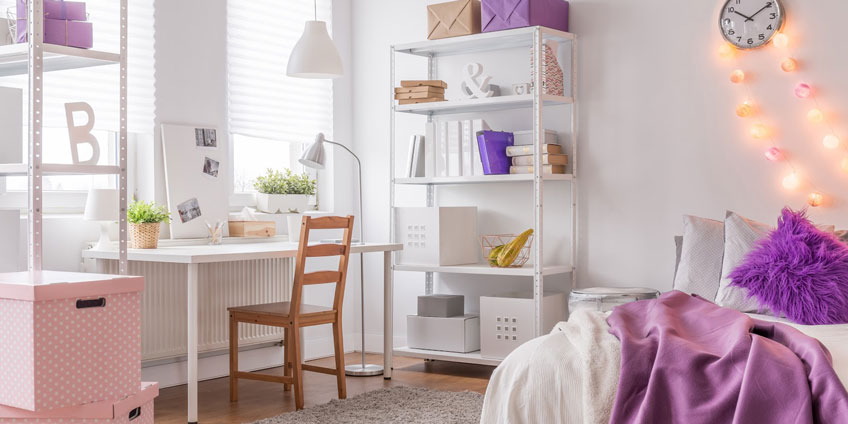 With just a little hint of fantasy, a string light, a few DIY things, and nice bedding, you can totally class up a distasteful room that you run into when starting your new academic year. Just look for some good dorm room ideas that will be easy to follow. If you find there some items that are too expensive in the store (like a little lamp or an art object), you can do the similar one by yourself or ask someone who can do it.
For example, if it involves applying electricity wires, power instruments, or anything like that, you can ask boys to help you. Additionally, it could be a great way to socialize, find new friends, or even a new date on campus!
When organizing your room, not only you should think of a pretty bedding, condensed storage areas, and a color scheme, but also it is useful to think of the ways how you can create various zones inside of your little room to keep everyone comfortable. The lighting might do half of the job while other decor pieces like screens or canopy covers over your bed will add a little more privacy.
While a regular chandelier is good while everyone's hanging out in your room, small lamps on the nightstand, floor lamps, and string lights will feel more private and won't disturb your roomie if you want to read or chat online using your laptop in the evening. Table lamp in the studying zone is also comfortable and personal in case if you and your roomie have different schedules?.
When it comes to choosing the bedding comforter and pillows that will look appealing and welcoming in your room, check out some dorm room ideas that capture specifically the bed as the center of attention.
Some girls go for headboards or take their own from home. Other pretty dorm room ideas look great with only a nice pick of pillows that don't even require having a headboard (otherwise, your interior would look overloaded with details). Make sure you find a few pillows varying by shape, material, and pattern so that they create a nice catch for the eye. It is certainly a winning choice to combine patterns of the same color palette but of different size.
An area rug and wall art designed likewise will complement the style of the bed. While a bed can be upgraded according to many girly dorm room ideas, the provided furniture like a desk chair or storage containers may kill your vibe. It won't be too expensive or difficult to swap it so why not add the last hints of your enticing room style by bringing a statement chair, some rolling shelves that can be placed perfectly under the bed, a magnificent tapestry to hang over the bed. A few plants will also add some life to your dorm-style living.
Even if you gravitate towards all things luxurious, it is not necessary to have frills to decorate your dorm room. There are so many dorm room ideas ranging from eco-friendly minimalist style to glamour, boho, ivy league style, coastal, classical, and others, that will make you always feel inspired and motivated.
Remember, you are turning a very new and exciting page in your adult life. While you may still feel a little bit homesick sometimes, it is not necessary for your dorm room to remind you of your room at home. Make it your own way! Make it new and flashing, and so expressing your personality and everything you love. In the end, that's the primary trend of all the dorm room ideas for girls these days.
Dorm room space saving ideas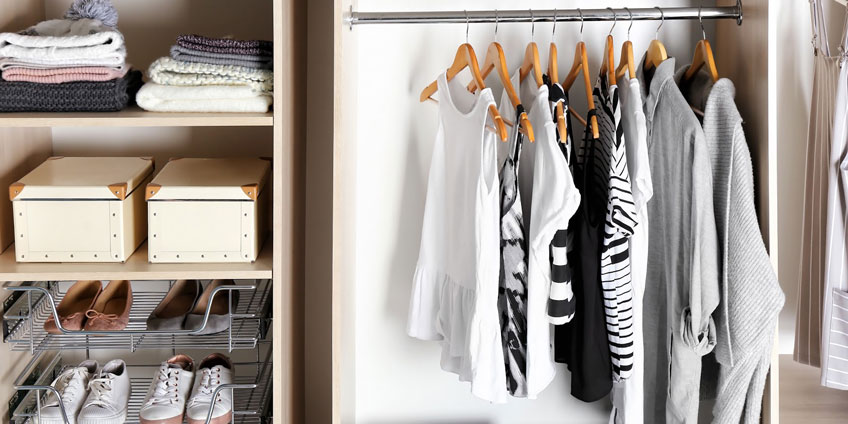 Traditionally, one dorm room is a space for nearly everything. It is a place where you live, study, entertain, and relax. What's even more challenging, is that you usually have a roommate who needs to perform all those activities in the same small room, too. In this case, you definitely need some dorm room space saving ideas to help you.
Before everything else, you surely want to know how to avoid clutter by storing all your personal belongings in a space-saving manner. The most popular small dorm room ideas suggest that it is best to use all the free area around the room that you could think of in terms of storage instead of having traditional drawers.
We are talking about dorm room under bed storage, the side of your desk and the space under it, the closet door, the back of your closet, the side rails of the bed and bed posts. Also, if you want to fill the blank wall by the bed, you should look for some dorm room shelving ideas.
Still, if we find a place where to store all the goods, we need to make it a little more personal, convenient, and pretty if we don't want our dorm room to turn into the office. For example, you could easily decorate plastic storage bins with colored paper to keep all your stuff private and nice-looking. You could also find a range of tiny dorm room ideas with the use of washi tape. Put your name on it so that your roomie won't confuse your beauty accessories with hers! Or decorate it in the overall color scheme of your room.
Speaking of storing all your bathroom, face and body goodies, you can simply use silicone or velcro strap organizers. Hang it on the rod in your closet, on its door, or the bathroom wall, and you will save so much space while also avoid clutter. These organizers come in various forms and sizes, such as:
baskets

trays

bins

boxes

shelves

drawers
You can keep practically anything in it, and by the way, it is not strictly commanded to use them as intended. With that said, an ordinary over-the-door shoe organizer is perfect for storing snacks without making a mess all over the room. A cork bulletin board is great for hanging all your necklaces. Some meticulous students even use file dividers for organizing their food containers in the fridge.
When you smartly use all the space inside your closet, on the walls, under the bed and the desk, the room feels lighter, bigger, and it is easier to breathe. But dorm room organization ideas don't stop on that.
You can really make your dorm room a dream place to live by organizing small but convenient zones for studying, relaxing, and hanging out. If you want to save even more space, go for lofted bed dorm room ideas, but first, make sure that your college allows those beds because some residence halls consider dorm room bunk bed potentially hazardous. Nevertheless, a mattress caddy is a useful hack for placing it on the bedpost or side rail of the bed. It is usually divided into a few sections.
You can place there your power station, store laptop, notebooks, a glass of water - everything you need to be close to you if you don't want to go a long distance to get it. Some students who like it handmade publish their dorm room storage ideas online displaying shelves that they made themselves. They hang it on bunk beds, on the walls, in the dorm room closet. If you don't want to make it DIY, there are lots of IKEA dorm room ideas that we found priceless for college dorm room organization.
The back side of the bathroom cabinets door is perfect for sticking removable plastic pods and storing there all your little things that can easily get lost. We also found space saving dorm room ideas that recommend sticking command hooks on the inside of the cabinets to hang your hairstyling tools. So much space saved!
If you use plastic containers, it is wise to have some dividers for them and mark each section due to which kind of content should be inside of it. Keep in mind though, not only the storage space should be neatly organized, but the rest of your room, too. Think of dorm room seating places. For using the minimum space, you can hang a hammock chair. We liked lots of dorm room ideas for small rooms in boho and Mediterranean style, for example. If you add a see-through canopy, a little fluffy pillow, tiny rug, and some string lights - you are making yourself a perfect place to retreat.
Additionally, you might need some privacy accessories, the list of which we've already given at the beginning of this article.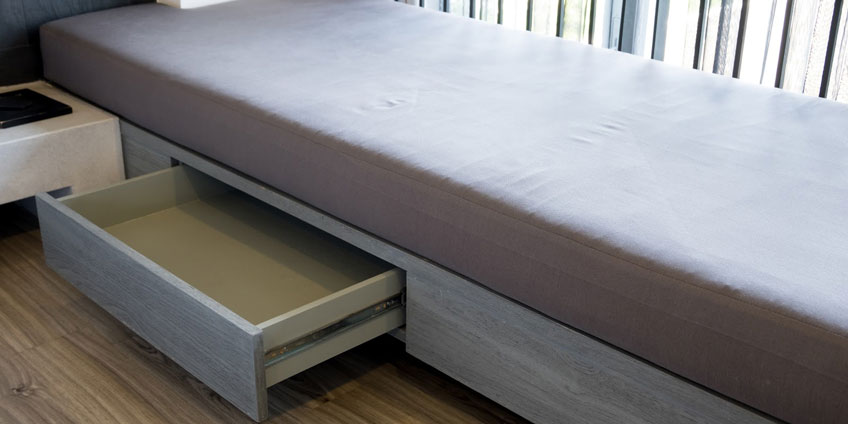 Some of the college dorm room storage ideas have already become classic. Like using bed risers and placing containers under the bed. At the same time, we highly recommend you to give yourself some time and think carefully about which dorm room arrangement ideas you personally would like.
Maybe plastic containers and rolling vanities are not something of your style, then why you should follow everyone else who does the same? All in all, you should count on your personal preferences and the style of your room in the first place. It is best to keep every single detail within the frames of some specific theme that you choose to avoid your room looking like a mess from all kinds of things.
If you can't count on the strong creative and abstract-thinking side, go online and check for dorm room ideas.You will find hundreds of pictures, some of them even with lists of all the decorative pieces that you should buy to make your room look as beautiful as the one on the picture. Write down the list of things that you want to see in your place and go shopping! If you can't afford shopping like a lavish person, go with minimum details but the maximum taste that you can find for cheap. Even simple things like a geometric pattern on a comforter and a green plant on the nightstand can magically make over the dull room.