What is automotive engineering? How to become an automotive engineer?
on 16/07/2019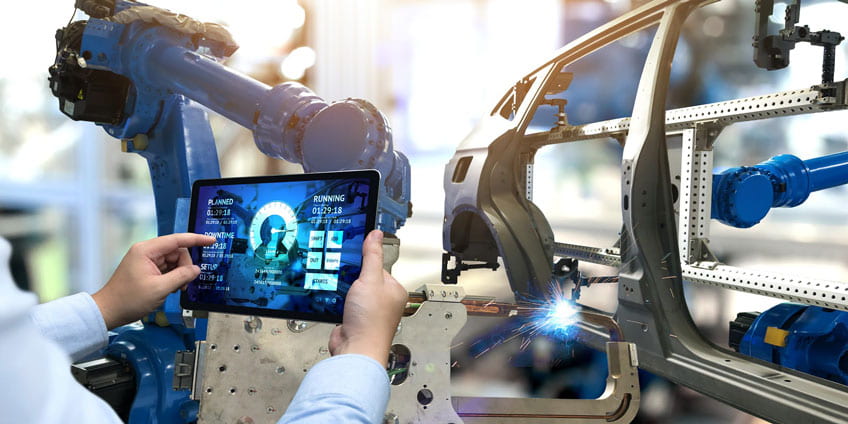 Attention is sharp, hands tight on the steering wheel. No thoughts are racing in his mind, just phrases: faster, breaks, blind turn, slower, and then uphill fast... Every second lasts for ages and indeed, is crucially important for the end result. It is June 29, 2018, the last race for Tim Bernhard at Nürburgring Nordschleife - one of the most dangerous ring roads in the world, a.k.a the Green Hell. He rides the one and only Le Mans prototype Porsche 919 Hybrid Evo. After this race, Porsche quits practically all the traditional championships for the sake of Formula E - the new electric-powered vehicle tournament. Even though green technology is the hottest trend today, rumors say that Porsche used to spend nearly 250 million euros annually for Le Mans, which is now highly undesirable. Another popular notion is that internal combustion engines are about to be banned in the nearest 20-50 years, so we have to look forward to completely alternative sources of energy.
Ironically, this day was the most successful for Porsche and Tim Bernhard - they established the new record on this hellish road. He traveled 20.8 km for only 5.19,55 minutes. No one has ever driven on Nordschleife (the North Loop) this fast. Now, everyone was dying to know the secret of the Porsche 919 success. Is it the new hybrid engine? Who knows. Truth be told, because of the latter, this car wasn't the lightest. A low-key V4, which doesn't impress anyone with its 503 horsepowers and quite second-rate speed up to 100 km/h - what in the world could be special about it? Nevertheless, the new winner of 24-hour Le Mans and formidable Nordschleife also won on curvy Circuit de Spa-Francorchamps in Belgium with an unbelievable time of 1.41 minutes. Guess what. The world's new record, again.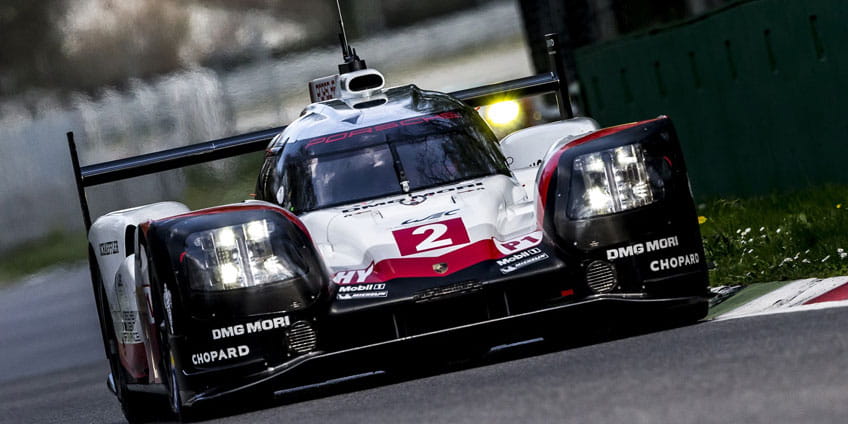 So, what's with these hybrid engines, anyway? Are they going to be a new standard for the future? Or it all depends on parts and the whole system working together rather than on the engine alone? Because, let's not forget that in the generation of massive Rally fever a few decades ago, Germans managed to make race winners out of the diesel-powered cars, engines of which were at the time only associated with agricultural machinery. Are you passionate to find the answer to this question? Then, most likely, you are born to be an automotive engineer, the person that designs those cars. But if you are a simple boy/girl, how do you manage to get into the world of world's speed records, championships, and pioneering technology for the fastest, the fiercest, the frenziest cars? Read on to find out what the automotive engineering is and how to get your foot in the door!
What is automotive engineering?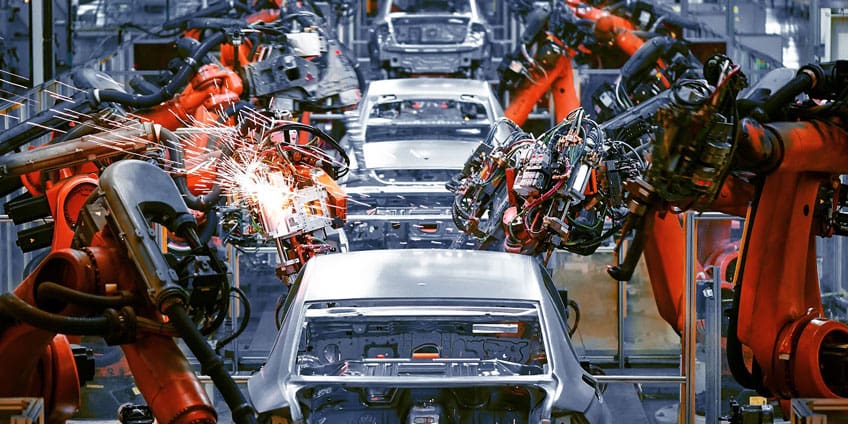 So, what is automotive engineering, anyway? In general, it may combine quite a few fields of responsibility. As an automotive engineer, you can oversee the new manufacturing perspectives, test existing prototypes, solve the problems found, and transform business requirements to technical specifications. Overall, the massive production of automobiles has a lot to do with an economy and how global companies work. You should remember that what they want most of all is revenue to be higher than before and higher than competitors'. Additionally, all the trending features that you know you want to propose in the car's new version are destined to be squeezed into tight budget estimates. Still didn't change your mind? Now that you know broadly what automotive engineering is, let's look at it in detail.
As we already mentioned before, your career as an automotive engineer might evolve in quite different directions depending on your skills and experience. That's why, on the initial stage when you just get to know what automotive engineering is all about, you are encouraged to try different things and see whether they work for you or not. Namely, you might get hands-on experience in designing cooling systems, as well as engines, turbines, etc. and see what you like the most. Additionally, if you like to imagine the success of a particular model on the market, you can take account classes during studies and then provide cost estimates when working for a car manufacturer. For those igniting at their hearts when they see a beautiful body (of the car), it is necessary to be able to draw using special software (CAD), study welding, physics of materials, aerodynamics. For born inventors, it is more suitable to work in the lab and test prototypes, troubleshoot defects or construct something entirely new to the market. In line with that, there are so many areas to find your true calling. There are so many issues to be addressed and resolved - fuel economy, environmental impact, safety, sustainability, use of computers in automotive engineering.
Why study automotive engineering?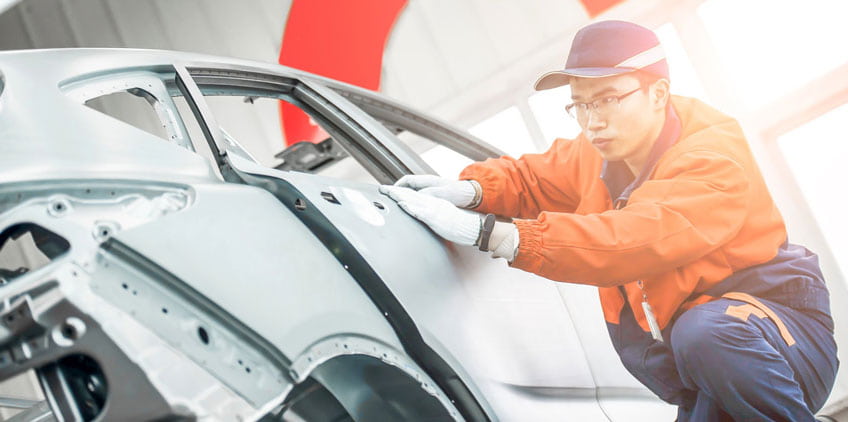 Naturally, it is much easier to be a Barista at the local coffee shop and secretly draw fast cars dreaming to see them come real. Of course, getting to know what automotive engineering is and seeking ways to get in the profession might appear daunting. It is not going to be a walk. It is a long and hard path to success. It can take you so many years to get where you want to be. Nevertheless, it is totally worth it. So, stop being afraid and do what you need to do! Even the low physics marks are not doom. You will have to work a lot, but the result of doing what you love is entirely priceless no matter how much time it takes to reach it.
Don't worry, employment rates are on your side, too. The US Bureau of Labor Statistics reports that employment in the automotive engineering field has increased by 7% through 2018. Moreover, the demand for specialists in this specific area is so much higher than for the most popular jobs, especially those requiring humanities or social studies degrees. These statistics mean merely that you will have less competition for the workplace. Moreover, if you are good enough, leaders of the industry will fight each other to get you. Sounds like a dream come true!
And what is the ultimate reason for becoming an automotive engineer? It is just cool! It is lucrative! Think of how many BMW or Porsche designers you know in your company. None? Now imagine you're the one. Friends and girls/boys will want you. Journalists and young companies will be striving to make exclusive connections with you. But fundamentally, it's all just about doing what you were dreaming of doing when you were a child. What is automotive engineering? It's a young aspiration. It's a drive to succeed. It's the highest desire to create something, to put a ding in the universe, as Steve Jobs once said. Don't you get shivers when imagining how your idea will someday become a regular thing that millions of people use? If yes, let's move on and see what education requirements are there to meet for those who want to become an automotive engineer.
What classes do I need to become an Automotive Engineer?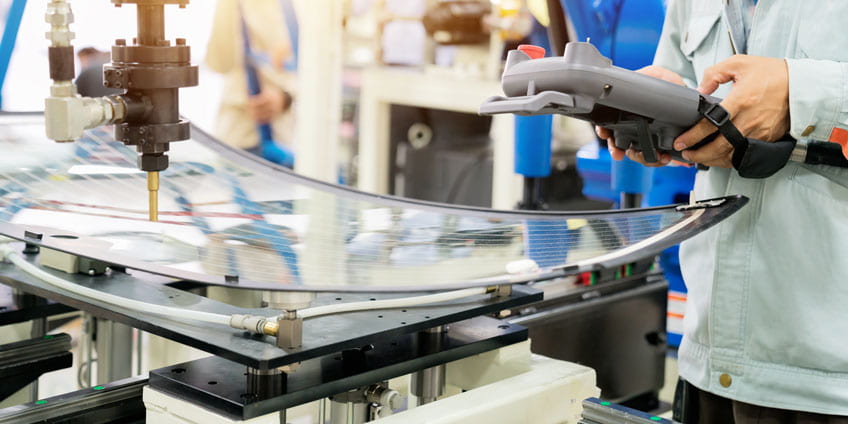 For aspiring engineers who don't want to wait, everything can start while in high school. What you should do is to study hard and get assigned for the appropriate classes that will help to apply for the engineering college. First and foremost, general sciences like Maths, Physics, Chemistry are a must. Special extracurricular activities like mechanics clubs and likewise may as well be a great addition to your resume and a chance to understand how things work in practice.
When a strong foundation in algebra, geometry, trigonometry, and pre-calculus is built, you can opt for a particular course at a local college during your senior year. Summer internships for high school students are also available, but to do that, you might have to travel abroad. To succeed in your summer training, make sure you also take language and effective communication classes in advance.
Make sure you also study enough to get high ACT and SAT scores since engineering colleges typically want candidates with a lot more than just average grades. However, the necessary minimum is all about high maths and science marks. Experienced students recommend spending at least one hour each day studying prep books or websites a whole year before the exam. There are also prep courses in colleges, but if you can't afford them or don't have them at your local college, just find some online practice tests over the internet, like Kaplan.
What are the course modules in automotive engineering?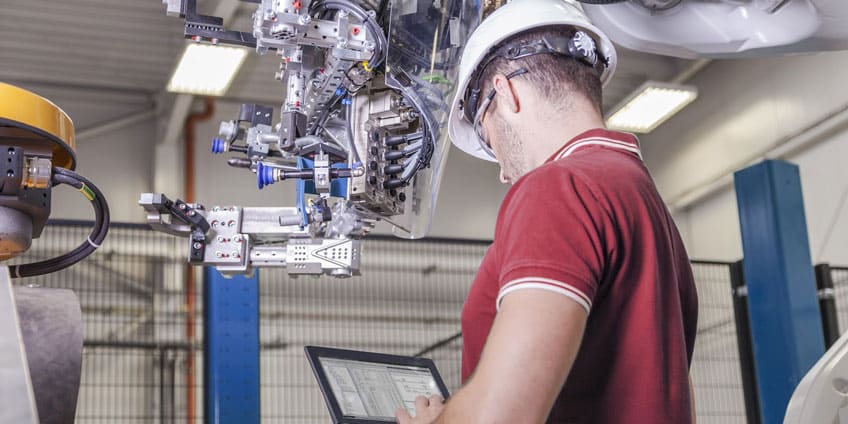 Colleges offering specifically degrees in Automotive Engineering are highly demanding. However, you could also enroll for Mechanical Engineering and choose the specification that you like within this broad discipline. Mainly, you can take most of the courses that are related to automotive engineering. Additionally, specializations within automotive engineering itself might vary as well. Many students these days want to study IT field like robotics and computer software in relation to modern cars design.
Basically, there are a few main areas of development in the automotive engineering profession.
Those are:
mechanical engineering;

electrical or electronic engineering;

manufacturing engineering;

design engineering.
You will also move forward with expert knowledge of Maths and Physics, especially the first two to three years of study. The general mechanical engineering is also a huge plus to the overall understanding of how every system in automobile works. Other courses include engine parts, automobile dynamics, automobile electronics, alternative energy sources, diesel engine theory, fuel cell systems, parametric modeling, performance testing, automotive thermodynamics, industrial safety, materials, fluid power, and more. Sounds difficult but exciting!
For the best result, you could also study business and economy. This would help you to always speak clearly and persuasively with key stakeholders and managers. As a result, you will be able to predict, meet, and exceed their requirements without disappointment in the industry. Because frankly, as the automotive market develops and transforms, you might have some of those since economic changes are often erratic and unpredictable. Companies always want to make manufacturing cheaper, which also limits your engineer's fantasy. Being a professional in the business field ensures you know your way to success no matter the crisis before everyone else knows it's the right path.
Are mechanical engineering and automotive engineering the same thing?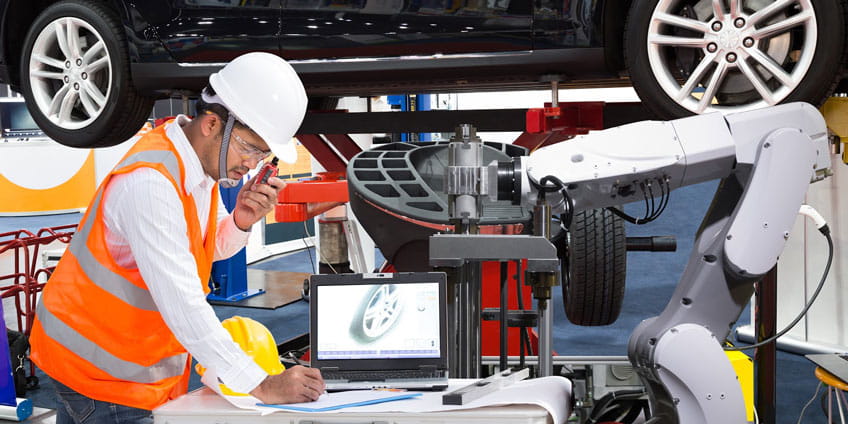 Mechanical engineering is a general field that combines lots of other specializations as subsidiary ones. In this regard, automotive engineering is a part of mechanical engineering just like different types of engineering for agriculture, healthcare, and more. Thus, practically any manufacturing industry deals with designing, production and maintenance of tools, from jet planes somewhere in the sky to toasters in your kitchen. Simply put, it's about creating everything mechanical, like complicated equipment for plants and fabrics, robotics, machines, engines, medical devices, heating, cooling systems, etc.
Mechanical engineers work on various stages of development of automated tools and devices, including research, design, testing, and manufacturing. They might as well be responsible for the installation, operation, and maintenance of such equipment. For sure, such specialists want to know the whole range of various sciences like mechanics, physics, chemistry, materials science, structural analysis, programming, design. Lately, developing of nanotechnology became especially popular among all sorts of engineers. They work on creating new motherboards and processors that ensure more sophisticated use of exceptionally accurate computers. Moreover, these evolutionary enhancements inevitably affect how other things in our life will be made, like furniture, architecture, clothes, and so on.
Likewise, automotive engineers also use that variety of sciences for creating parts and further on, automobile as a whole. You can get a major in Mechanical Engineering and specialize your minors in Automotive Engineering in case if you are struggling with getting specifically into Automotive engineering college or university.
How much does an automotive engineer get paid?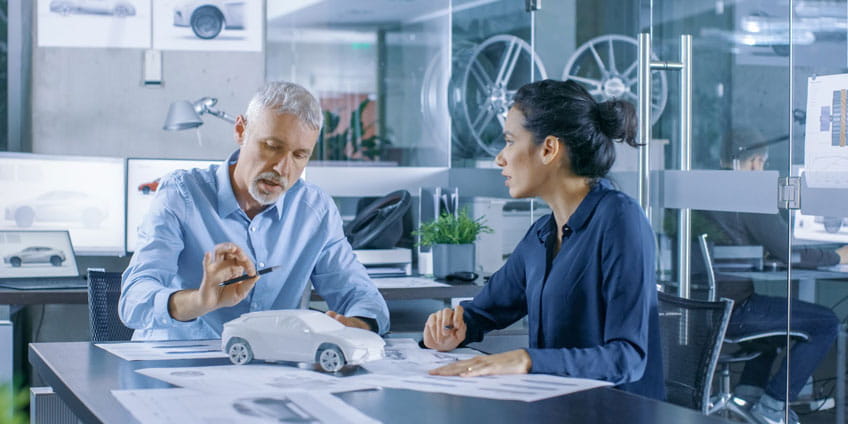 According to the Bureau of Labor Statistics, the current average salary for automotive engineers is $84,190. That's a median number between the lowest ($54,420) and the highest (more than $131,350) pay in the field. About 10% of engineers have the highest wages. In the US, the average salary is between $70,000 and $95,000, and it largely depends on the worker's experience, education, and credentials. Candidates with up to five years of work experience get a median of $64,109, 5-10 years - $76,646, 10-20 years - $87,573, and with more than 20 years of experience - $98,513.
As for specifications, the highest-paying area is Scientific research and development services with average salaries up to $100,000. Computer and electronic product manufacturing goes next, and engineering of other mechanical parts would be rewarded a little less. According to PayScale.com, the Certified Professional Engineer (PE) credential makes for higher average salaries, as well as AutoCAD proficiency.
What kind of education is needed for automotive engineering?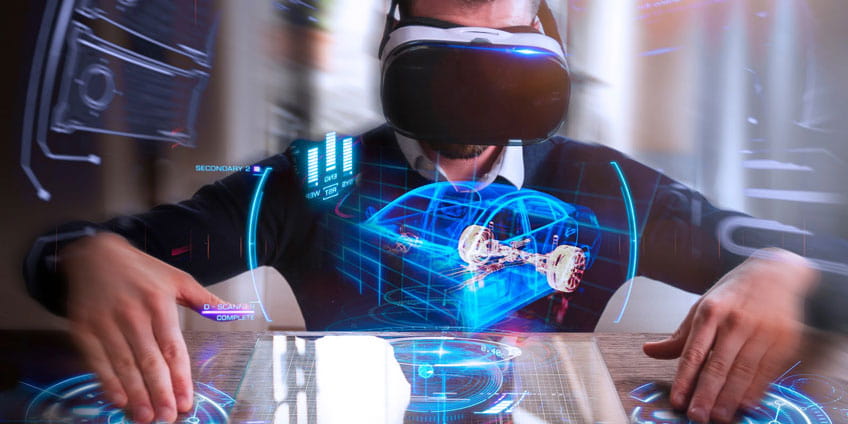 Many students ask whether they can pursue the career of their dreams in automotive engineering with only a Bachelor's degree. It depends on the level of responsibility that you want to take. Typically, you can be an engineer with just an undergraduate degree. Even so, going further always make specialists like you more employable.
The first thing you need to take care of is studying really hard. Employers in this field do look at GPA scores, and they surely want to see them 3.2 and higher. Getting a master's degree is also a huge plus. You can start off as a regular engineer at some of the branches and then get more education as you go. By doing so, you will maintain a perfect balance between the work experience and the level of education, necessary for professional growth.
As you move on with your career, consider reviewing your state's licensing and certification rules. Typically, you need to pass the Professional Engineers exam, which is a hard thing to do. It lasts 8 hours split into morning and afternoon sessions.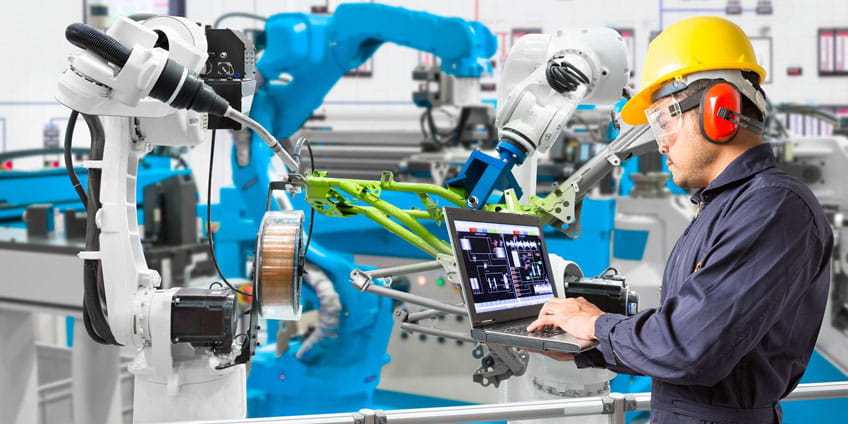 What do you need to get a state license in Automotive Engineering?
A degree from an ABET-accredited (Accreditation Board for Engineering and Technology) engineering program

A passing score on the Fundamentals of Engineering (FE) exam

A passing score on the Professional Engineering (PE) exam

Relevant work experience (at least 4 years)
For entry-level positions, you won't need a license. But if you want to sign off on projects, work with other engineers, lead groups, communicate with society, evaluate the job done, then you need a PE license. Note that some engineering faculty positions, research and development programs require having a Ph.D. diploma. The middle certification is FE (Fundamentals of Engineering) - you pass this exam as soon as you get your Bachelor's degree. Before getting accepted for your first job as an automotive engineer, you will have to either pass an internship program or possess relevant work experience.
What colleges offer automotive engineering?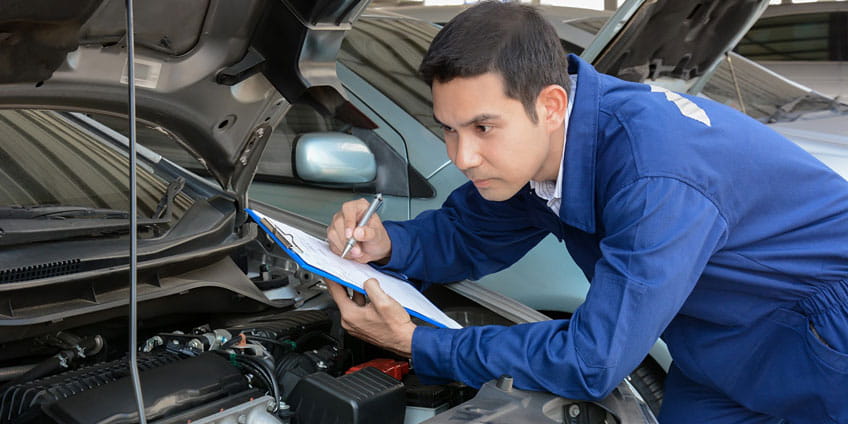 When looking for the best college for you, make sure that it is recognized by the Accreditation Board for Engineering and Technology (ABET). You can browse educational institutions relevant to your plans for future right on their official website. All you have to do is hit the button "Find an ABET-Accredited Program."
Another important factor is researching whether the program that you like offers some practical training in automotive engineering or not because employers often look not only for perfect knowledge of theory but also for hands-on experience. You can also study the Edmunds.com rankings since they present the information based on interviews with hiring managers of the leading automotive manufacturers as well as statistics about colleges mentioned in resumes of successful engineers. They also evaluated results from vehicle-building competitions. It is worth mentioning that over 75 universities in the U.S. offer professional automotive engineering competitions like Formula SAE (FSAE), Supermileage, Clean Snowmobile. It also means these higher education institutions offer motorsport and engineering clubs who compete for winning in the contests mentioned above.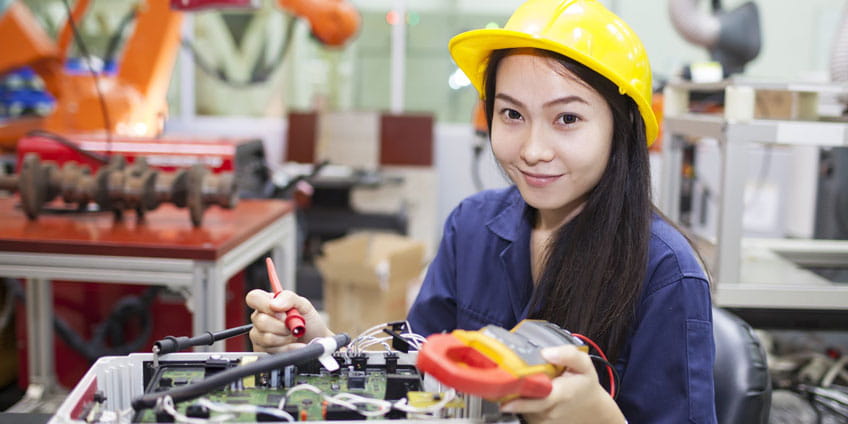 What you should consider above all is your future specialization in automotive engineering, and whether the college that you are thinking of offers good opportunities for growth in the particular direction you feel passionate about. For example, if you wish your career to be strongly connected to racing, you should look for programs in the University of North Carolina, like Charlotte's motorsports engineering program. Note, that if you are interested more in design, you should check out creative branches of universities or colleges dedicated to fine arts. Before enrolling, you could also consider moving to another country to get an appropriate education level. Thus, the top rankings for Canada include McGill University in Montreal, the University of Toronto and Université Laval in Quebec.
The top 10 of American schools that offer the best education in automotive engineering are listed below. You might also check out famous universities in Great Britain that offer professional training in automotive engineering and motorsport for a much less amount of tuition (11.000 euros per year average). Eventually, researchers of these ratings mention that managers care more about what their candidate used to do outside classes rather than where he went to school. Even the most renowned colleges like Caltech and Berkeley, as you can see, are not on the list because they offer less practice than their competitors. Whereas, if you help restore a muscle car, drive in racing competitions or create new prototypes for vehicles in your free time, it is much more valuable than just getting passing scores for each discipline. For instance, Virginia State University with their campus close to the center of the U.S. racing industry in North Carolina is famous for its race drivers. Kettering University has grown from the General Motors Institute. Clemson University has a strong International Center for Automotive Research (CU-ICAR) and car dynamics program. They also have NASCAR shops all around and Darlington raceway built in 1950 (as well as the incredible 36 speedways that we found across the SC). So, take a look at the list and pick the college or university that you will like the most!
Top 10 Automotive Design and Engineering Schools in the U.S.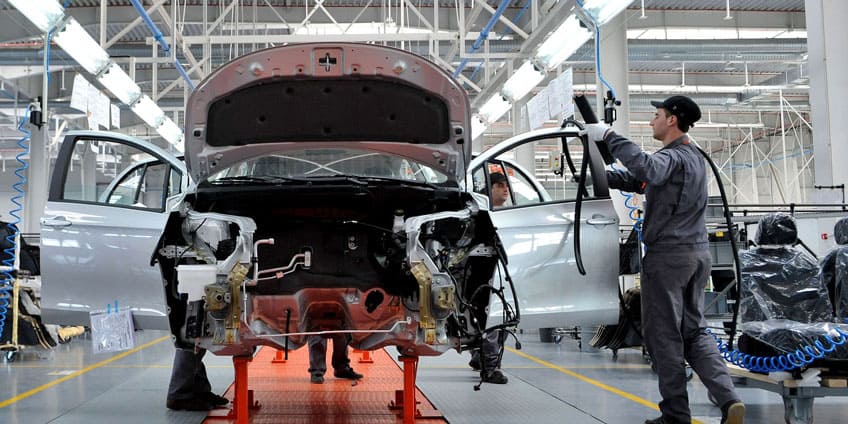 University of Michigan, Michigan State University and Michigan Technological University

Indiana University-Purdue University Indianapolis (IUPUI)

Cornell University

Kettering University

University of Texas at Austin, University of Texas at Arlington and Texas A&M University

Virginia Polytechnic Institute and State University

University of California, Davis

California Polytechnic State University, San Luis Obispo and California Polytechnic State University, Pomona

Clemson University

Georgia Institute of Technology
Top 10 Automotive Design and Engineering Schools in the U.K.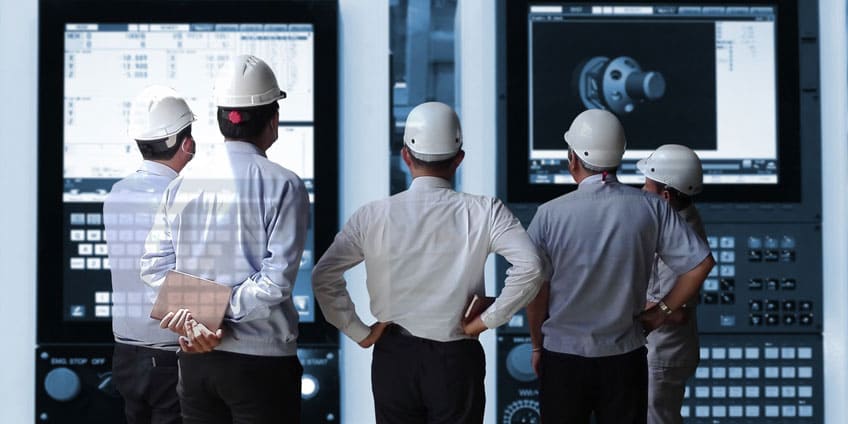 University of Wolverhampton

University of the West of England (UWE Bristol)

Leeds Beckett University

Oxford Brookes University

Liverpool John Moores University

Brunel University London

Birmingham City University

University of Sussex

University of Bolton

University of Bedfordshire
Can I get an online degree in automotive engineering?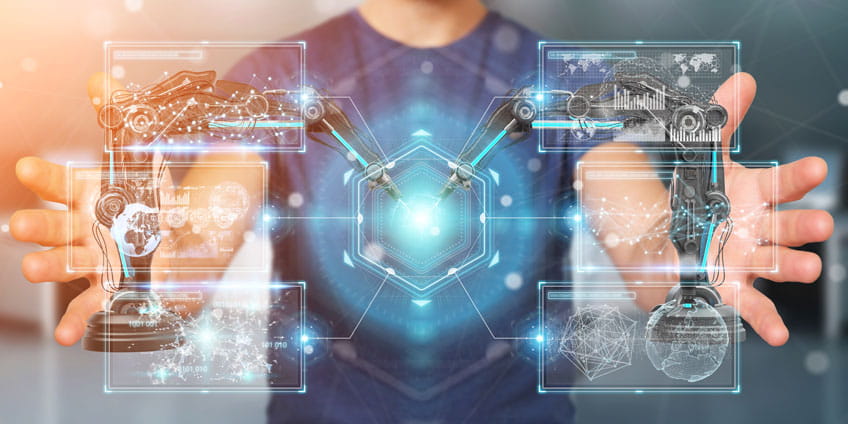 Distance learning formats are extremely rare when it comes to automotive engineering. Most often, you will find hybrid programs that have some of the classes covered online and some of them - in the classroom or lab. Typically, there are no bachelor's degree programs online for Automotive Engineering since you need a lot of practice to learn the main disciplines for this qualification. Although, we found bachelor's programs in Mechanical Engineering that are available after completion of on-campus associate's degree program. These programs may as well include on-campus training.
Nonetheless, you can opt for master's degree courses in many specific areas, such as Energy Infrastructure Systems, Hybrid Electric Vehicles, Global Manufacturing, Principles of Quality Engineering. Remember though that master's degrees are only available for those who have a bachelor's degree and completed undergraduate coursework in the required field. This coursework should necessarily include disciplines like mathematics, structural mechanics, automotive engineering, electronics. Additionally, master's programs usually require 18 months of industrial experience, meaning the performance of automotive engineering job full-time.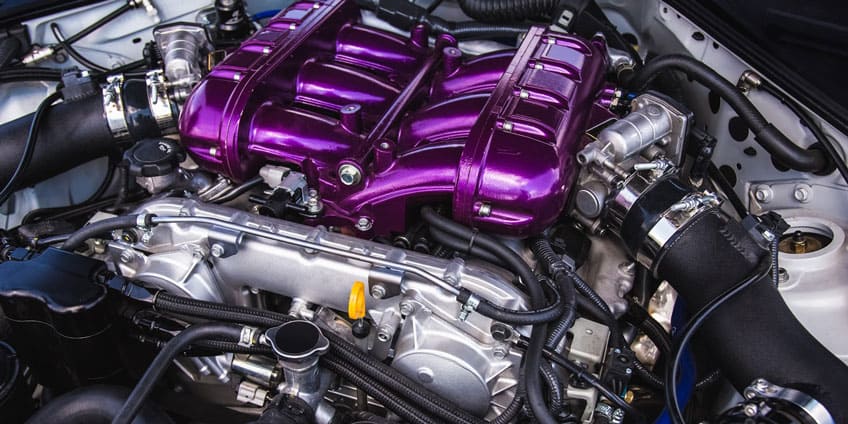 If you are one of those creative students who consider transitioning from engineering to design, look for online degree program accredited by the National Association of Schools of Art and Design (NASAD). Likewise, for the degree in engineering, you will need the ABET accreditation (the Accreditation Board for Engineering and Technology) to maximize the effectiveness of your education. BLS (Bureau of Labor Statistics) also mentions that lots of candidates stand out by completing their master's in the other related field. For instance, Business Administration. Prospective designers should look for departments of Industrial Design at colleges and universities offering Fine Arts degrees. That could be the Academy of Art University that has Associate of Arts, a Bachelor of Fine Arts, a Master of Arts and a Master of Fine Arts levels of education all available online. Also, the University of North Dakota offers to complete the Bachelor of Science in Mechanical Engineering online. As we can see, there might not be such an online program as vehicle design available online, yet you can complete Mechanical Engineering or Industrial Design programs and still make your dream of designing cars come true.
How to get into automotive engineering?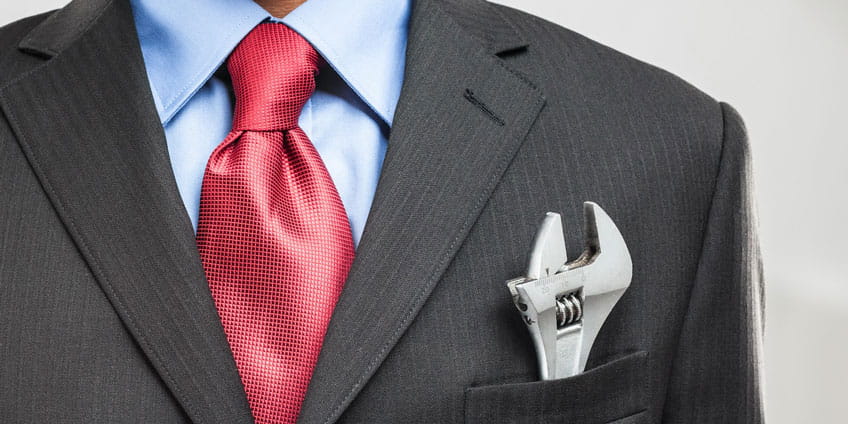 To start a promising career in Automotive Engineering, you need to gain practice. To do a real thing like creating engines and parts, you should train while you are studying. As we already mentioned before, extracurricular activities like mechanics, physics, construction clubs and fraternities count as your field experience. Engineering summer camps are popular among high school students, and they can help you plan your future college coursework. But unfortunately, that's not enough for getting a job as an automotive engineer. To get your foot in the door, you need to present work experience that is proved by specific documentation. That could be a summer internship program or the Engineer-in-Training program where you work under the supervision of an experienced professional in some defined area that you want to further your expertise in.
You can get all the information about engineers in training (EITs) and engineer interns (EIs) at The Society of Automotive Engineers - an organization that offers certification exams as you finish those programs. Note though that some states require engineers to take continuing education courses once a year.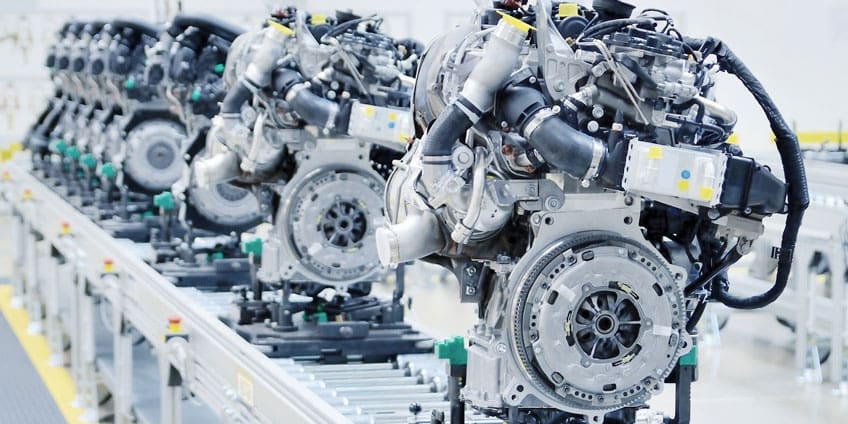 During an Engineer-In-Training program, you will work under the supervision of a licensed professional engineer for a few years. After this program, you will be allowed to pass the PE exam - the highest mark for the automobile engineer's proficiency. Essentially, you can start your apprenticeship right after high school. The number of years working under supervision is different depending on the state and the level of education. Spend some time researching because you do want to apply for a program that fits your long-term goals. Some organizations offer engineer-in-training programs online. They are much cheaper than the regular ones and leave some time for working during the study. Nevertheless, programs, where you can attend in person, are considered to be much more effective.
If you don't have much work experience at the very start of your career, there's a way to market yourself as a professional, too. Use your graduate design project to show what you're really capable of. Your own engineering projects that you made at high school and college can become a basis for your automobile engineer's portfolio. You can submit those to various specialized competitions, as well as send your resume along with a portfolio to engineering companies. And don't forget about such powerful tools like social media and personal website that can provide quick and easy access to all the works done by you. In case if you can present some innovative and effective choices for automotive engineering, big players will undoubtedly notice you and make an interesting job offer.
How to become an automotive engineer: The career path checklist
To summarize, here's a quick rundown of all the stages of becoming an automotive engineer. As you can see now, there's nothing impossible or beyond human abilities. The most important thing perhaps is to keep your eyes on the goal and never stop believing that your ideas will certainly change the world.
Take specialized classes while in high school;

Engage in extracurricular activities;

Enroll in college for Automotive or Mechanical Engineering;

Work on good grades and impressive design project for the thesis;

Become a member of clubs and fraternities supporting engineering, mechanics, math or physics;

Participate in Internships, summer camps for engineers;

Pass training programs under the supervision of an industry professional;

Pass the Professional Engineer exam and get licensed;

Find a job that you like;

Consider getting a graduate degree;

Create your professional website and don't forget to market yourself through social media;

Constantly improve your knowledge. Apply the newest technology and exceed the competition. To put it simply: become the best in your field!