What Is Narrative Essay?
on 05/10/2018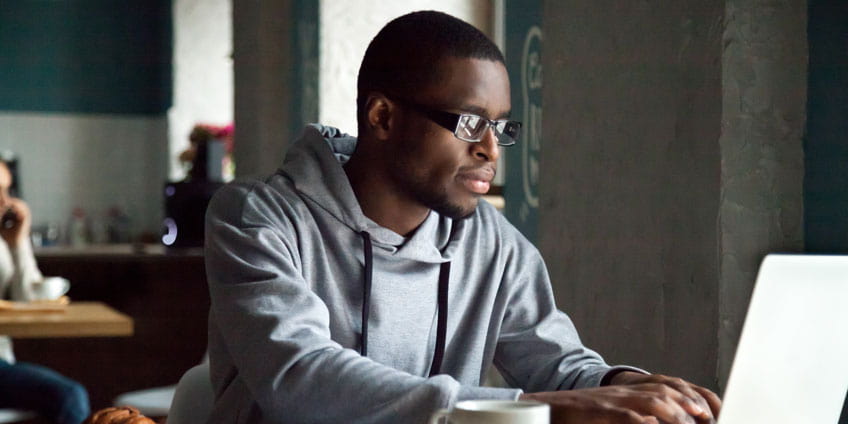 Essay writing is the most frequent assignment given in educational institutions at any level starting from high school up to university and even master's from time to time. This is clearly seen judging from the number of people searching for the online writer who can assist with such a task. However, to learn to write essays, one needs to clearly determine four main types of them that exist.
So, for you not to confuse the types of essays, here is a super-general and brief definitions. In this particular article, we will talk about what is narrative essay and how to write it, but you need to know about the others not to confuse the types and their elements.
Descriptive essay is the text written with the purpose to describe something. It will deal with features.
Argumentative – is the one written to prove something and convince to take a certain side. It will deal with arguments.
Expository – is the one written to tell about something. It will deal with facts.
Narrative – is the one written to tell a story about something. It will deal with events.
Must-Have Elements That Define What Is a Narrative Essay
Do you remember the stories you used to read when you were a kid? If you do, you are pretty much aware of what is a narrative essay. Now, let me remind, what is a must-have in all narrative texts for them to belong to this category and how to create a text that will be narrative?
Characters
Firstly, there are to be characters doing something. Indeed, events are not possible without subjects of actions. The number and kind of heroes depend on your writing. There can be even one character or even the things can become alive in your writing: it is all up to you and your creative ideas.
Setting of a Narrative Essay
Where does an even take place? It is necessary for a reader to know the context to understand what is going on right. In some specific cases, one may hide the setting not telling a word about it, but this will be a stylistic device.
Conflict with Its Resolution
We are not telling that there must be a quarrel in your story. However, there must be a reason for telling about the event. This reason will define a conflict that the characters will face with. The conflict will push the narration forward towards its resolution.
So, here is another required detail: resolution of a conflict. However, if you are a fan of postmodernism, you may also omit this detail and leave your story open for the readers to think over the resolution themselves.
Plot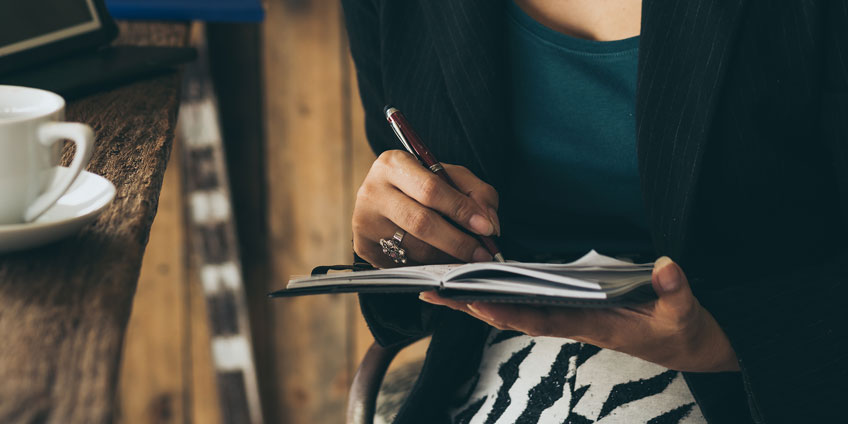 This is a set of events and actions that characters deal with in the course of the story. The usual construction of a plot has the following sequence:
Exposition (setting the background for the events);
Rising action (the set of events that sharpen the conflict);
Climax (the highest point of the conflict, which sets the keen need of its resolution in one way or another);
Falling action (the set of events that "calm the conflict down");
Resolution (the solution of the conflict).
In modern and post-modern literary pieces, however, we can see that this sequence has been messed up. One may start a story directly from a climax, later on telling about the setting and events that led to the highest point, etc. Therefore, if you want to deliver a super-creative and extraordinary piece, you may ruin the common structural canons, since it is completely up to you how to start writing a story.
Not to Be Confused About What's a Narrative Essay
There is a specification that may confuse you a bit, but I feel it is necessary. The thing is that a narrative essay may include the elements of any of the three other types, or even all of them. You should just make sure that telling a story full of events is the central point of your writing. In this case, you will not do something wrong.
Narrative Essay with Elements of Argumentative One
A story where two people are arguing on a certain problematic issue is quite real. So, such a text will tell about a situation or event, but it will have persuasive elements supporting and/or disproving a certain idea. Even the whole story may be written to convince somebody in something, but if this is done with the help of actions and events, this is called narration, not argumentative writing.
Story with a Description
It is hard to imagine a story without descriptions. Surely, one may try to explain the nature of characters with the help of their actions, but canonically it is necessary to say a few words about the appearance of characters, describe the surrounding environment, etc. Therefore, almost every narration will have elements of descriptive writing.
Narration and Expository Elements
Any text is somehow informative, so it has elements of expository writing. However, expository elements will be the clearest in a story which tells for example about a certain historical event. Basically, whenever you need to define, analyze, or explain something, you will deal with expository writing, whether you want this or not.
Learning What Is a Personal Narrative Essay and What They Exist for
Simply put, a personal narrative essay is a story about yourself. It may be a story from your childhood, or from the recent past. This may be a situation that you remembered because of its being unique or life-changing. A personal story may even be about the future, i.e. a story about how you see yourself in 10 or 20 years, for example. All of these texts are personal narrations because you tell about what happened or may happen to you in your life.
A personal narration is something you may need to deal with during an application process. An admission committee usually wants to know who is hidden beyond the set of documents, so they often ask applicants to write about themselves. Here one can show their creativity, ability to write thoughts down on the paper, and tell about interests, hobbies, goals, etc.
Professors may also assign you to write such text writing to polish your writing skills and develop your creative thinking. If you are a student majoring in script-writing, narrative essays writing will be your most frequent tasks for sure, as this is what you are learning to do professionally.
Topics for Narrative Essays
Finally, to put all the dots on the i's, let me give you a list of possible narrative essay topics. They will include general, as well as personal ones.
Examples of Personal Topics
The event that has changed my life
The best moments from my childhood
How my parents were shaping my personality from the earliest age
A conflict at my workplace I successfully resolved
My encounter with diversity and what it taught me
How I understood the value of friendship
How I met my husband/wife
My experience as a superhero
How I made this world a better place to live in
My weekend that went not as it usually does
Samples of General Topics
The adventures of a cunning mouse and a lazy cat
A love story from the fairytales
A story about a child who did not want to eat soup
A story of a soldier during the civil war
A story of a slave who became free
A story about a woman who became famous not aiming to
Events that lead to Malala Yousafzai's fight for education
The formation of the movement "Black Lives Matter"
A story of a boy who talked too much
A typical day of a vagrant