How to Write a Narrative Essay Easily
on 30/11/2018
Let me start with a big statement. Every human being on the face of the globe can be a terrific writer just because we all have stories that are worth to be heard (weird, awkward or hilarious one). And the best way to start developing your skills is a narrative essay writing. Take it easy, I will not be encouraging you to write every day to become the bestselling essay writer and earn $2,000,000 a year (hmm, maybe in the next article). After reading this text you will understand that a narrative essay is the easiest thing to write.
You do not have to come up with an idea about the topic, we have already known the best narrative essay topics of 2018 which might be extremely useful for your own project. You do not have to surf the Internet for hours because we have prepared for you great examples of narrative essays. You are going to have a bird's-eye view of how to implement those tips into a narrative essay that will get a top grade. So, let us dive into the world of beautifully-written sentences.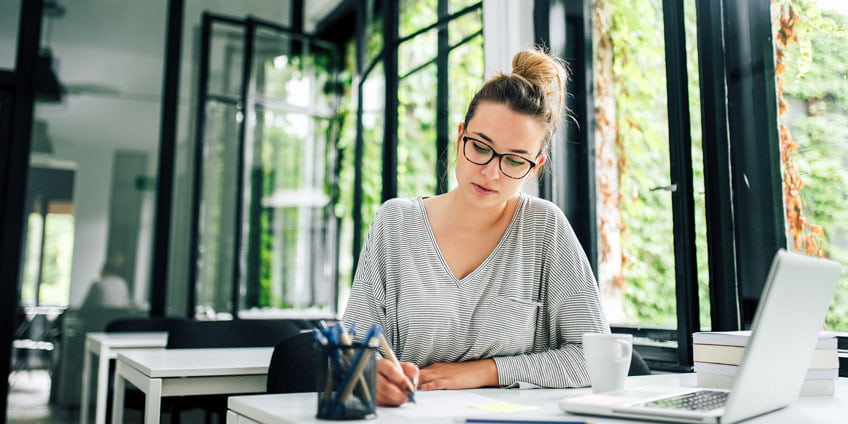 What is a Narrative Essay: The Essence and Purpose
Writing a narrative essay is like telling a joke to your pals or parents. When someone asks you to do so, you completely forget every single anecdote you have heard before. It is simple and complicated at the same time as narrative essay writing is.
There are two main questions to answer – what a narrative essay is and how to write a narrative? First and foremost, a narrative essay is a personal narrative story based on your experience, no matter a good or bad one. It examines and improves students' story-telling skills, including their ability to combine different elements seamlessly into a solid piece of work. So, what is narrative essay? It is not a novel you need to write, it is your own story. So, be sure to make your narrative essay both descriptive and concise.
It would be better to limit the number of characters and the setting to just one specific place, event, and so forth. Of course, it is up to you to include as many characters and settings as you want and take your own path. Just do not overdo it. The narrative essay gives you an opportunity to write about yourself, to tell your own narration based on personal experience. Although sharing your story is an essential part of the narrative essay, there are other things to think of, like the choice of the topic, structure, editing, etc. Let us start from the most crucial points.
Start with a Good Idea While Writing a Narrative Essay
The first thing to remember, a narrative essay is all about your personal story. It can be the fantastic first date that has changed everything in your life, a random running into Jenifer Aniston, awful tip to Morocco or hilarious family moment. What is your first childhood memory? Have you ever traveled to Eastern countries? What moment of your life would you like to live over again? Tell us about it. I bet at the college or in high school, at the party or a football match you have at least once experienced something that other person never has.
I strongly encourage you to choose the essay topic which you are interested in. It shouldn't come as a surprise that the best papers are those that mean something to the writer. So, all you need to do is to jot down your memories, and we guarantee it will be a killer narrative essay. If you are run out of inspiration, here are some ideas on what topic to write.
You can draw the inspiration from a daily existence – the book you are reading now, the people you meet, the smells you inhale. The highest level of coolness for essay writer is to make the reader rethink ordinary things. Crazy adventure of yours, once-in-a-lifetime-experience, the achievements you are proud of fit perfectly for your narrative story.
Prewriting
Once you have chosen an interesting topic, make a sketch of your paper. Write until you feel you run out of words. To have more imposing text, you need to write about real events and your reflections upon these events, show the details of the story with your own words. You do not have to bother on the structure of the narrative essay right now, just write.
How to Write a Narrative Essay So That Everyone Wants to Read It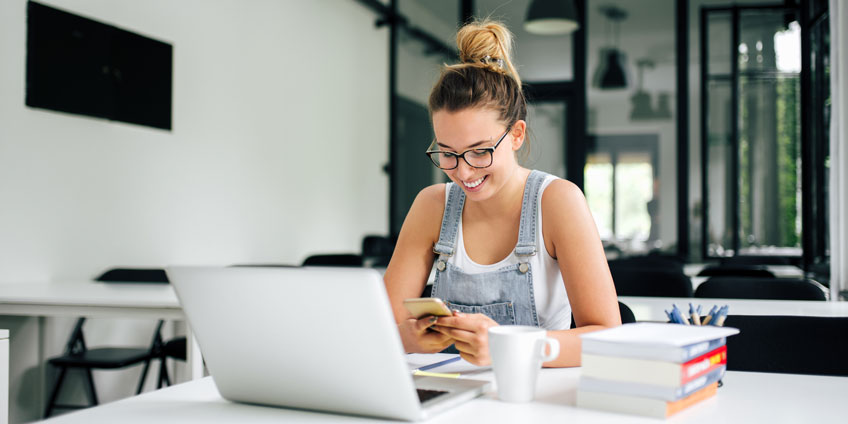 The first step is to figure out a way to make your narrative essay different from the others. Your story can begin from the ending and go to the beginning, for instance. As a storyteller, you can use one particular style of writing, add a joke your professor will understand, adopt compilations to popular movies. In other words, make the readers care. And remember about the golden rule of any writing – your story has to lead somewhere and worth the time the person spent to read it.
Another way to stand out your narrative essay is to tie the first and the last sentences of your paper together. For example, at the beginning of the essay, you are writing that for every student the hardest part of studying is to get up early in the morning. It is like climbing the Everest. Once you have described how exactly you overcame that, you can end with such type of a sentence "So, it is not that hard to climb on the top of the Everest, is not it?"
Your main task as a writer is to tell a compelling story which will make the reader think about it just for a few seconds. Do not be afraid to include sensory details and captivating descriptions to embellish your work. The narrative should come alive for your readers. Either smells or vivid scene must be depicted extensively. But it is not a full answer to "how to write a narrative essay". I have already said the narrative essay should be presented in the form of a story. It means the basic storytelling structure is essential – the introduction, body paragraphs, and conclusion.
As a rule, the story is told chronologically. But you might use the reverse pattern to make it different. A dialogue is also a good trick for a narrative essay which could enhance the story considerably. Just try to integrate all these elements smoothly and coherently into a completed piece. Make sure it is a well-defined topic or event and not one that is too broad.
Structure Your Narrative Essay
When all your thoughts are gathered, it is time to outline the main ideas of the narrative essay and create its body paragraphs. It is like reviving of the story. Cut out the complex words, expressions, and all the movements you described in detail as they usually make your essay hard to follow. Choose the words in order to illustrate rather than to inform.
The last step is often neglected by the majority of students. I am talking about editing. Believe me, even the bestselling author does not get everything right from the first try. So, reread it one more time and demonstrate accurate grammar and mechanics in writing. See, there is nothing difficult! But if you are still doubting whether you get it right or not, here is an example of how to write a narrative essay.
The Backside of the French Culture and My Greatest Trip to Paris
What are the first associations that come up to your mind when you are thinking of France? Croissant, wine, Coco Chanel, etc.? You can find a lot of stories about French cultures but a real-life experience of a non-stereotyped observer is an entirely different matter. Let me tell you from the start, it was a trip that completely changed my ideas of French people, their culture, and mentality.
The first thing I noticed was really weird eating habits. They say eat your breakfast, share your lunch with a friend and give your dinner to your enemy, but this rule does not work here. The breakfast is the smallest meal of a Frenchmen during the day. Paris awakes only at lunchtime, perhaps that is why many people just skip the breakfast at all. Now, let's count how much bread they eat.
The breakfast consists of coffee and something sweet – the famous croissant works perfectly. If the lunch is during the working day, French people eat sandwiches and baguettes (does not sound too healthy, for real.) But I was struck by the real gala that starts in the evening – the dinner seems to be the main meal. It begins with a starter, then you continue with the main course accompanied by a bottle (or better two) of white or red wine, this is followed by a dessert with coffee and finished by drinking digestive to have a good sleep after such an "easy" meal. How come they are so slim? Maybe, it is something in the blood but I gained 6 pounds on that "bready" diet.
If you go to Paris, you will notice that people wear glasses (both for sight or sun) and scarfs all the time. Even if it is winter but there is at least one beam of the sun outside, they will put on sunglasses. Even if it is May and the temperature is around 25 degrees above zero but there is an easy wind, the French will put on scarfs. French women believe they do not need make-up if they wear the scarf.
Here are endless sunglasses shops with hundreds of styles and shapes for every taste. I figured out why they are so popular. I talk over a cup of coffee with one nice designer, and it turns out French researchers have found out that most accidents are happening due to the bad sight – that is why a lot of insurance companies are offering an option for about 1500 euros per year to be spent on the sight improvement. Therefore, people can buy as many eyeglasses as possible.
Another feature which amazed me was their small talks that last really long. Do not expect your conversation to be short, if you ask a waiter how to find the Louvre – they will explain it to you including all possible details and giving some information about where to sleep over, where and how to eat a baguette, and whether you should go to Pompidou Centre or not. Once my mom came to a wine shop and ask the shop-assistance for an advice which wine is better. It took us about 50 minutes and we have figured out the history, peculiarities of a smell and taste of each bottle of wine. This kind of entertainment you will not find in any guidebook.
Yes, it feels weird at first but then you realize that these glasses, baguettes and long talks are the components of the alluring French charm you just can't resist.